One of the hardest times in my life ...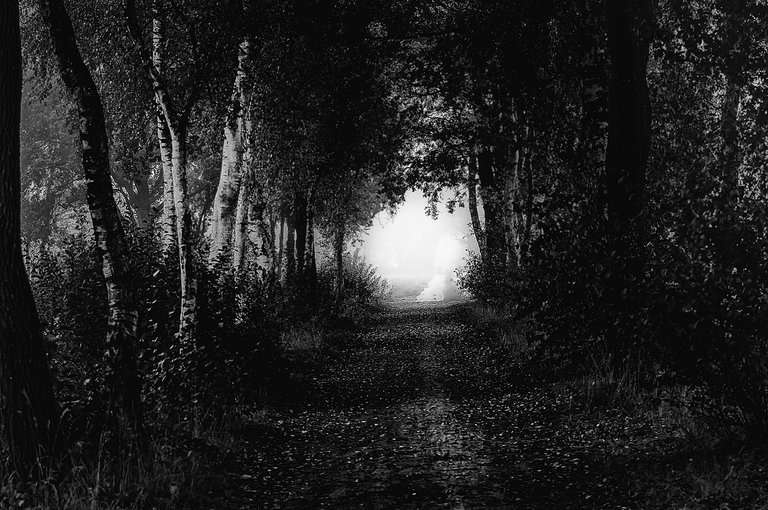 Started in the fall of 2018.
Where do I start? It must have been sometime in the fall of 2018. Being in a difficult financial situation for years began to take its toll. I fell into a depressive stream of thoughts and became increasingly obsessed with crypto currency, but also with everything that this crypto currency came together, such as discord.
I started comparing myself to others.
For me discord started to become my social life. Since we had to sell our car, I was home more and more often, without the possibility of actually leaving. In addition, of course, we also had the dogs at home, which made it harder to leave. Because when you are more and more at home, the dogs also have more and more trouble being alone. I became dissatisfied, felt it to be very unfair ... saw on Facebook from 'friends' all sorts of fun things and I started comparing.
My self-confidence was gone.
'Friends' who were on social assistance benefit could drive a car, and we could not. My partner works all day and leaves every morning faithfully on his scooter to work to earn his money. I applied for many jobs but was rejected for everything. And all those rejections did not help my mood or my self-confidence. Add to that the winter was approaching and I looked up to it like a mountain. Knowing that we would again have to deal with low temperatures, and financially not the possibility to properly heat the house. Indoor temperatures of 12 degrees are no exception in the winter time. And I can tell you, it's COLD if you are in that all day.
Mourning over our Lexxieboy.
In addition, my partner had changed towards me, and I also towards him. The death of our Lexxieboy in June 2018 had caused him to withdraw into himself, and my state of mind did not really help either. In short, the atmosphere between us was also not pleasant. Far from it even.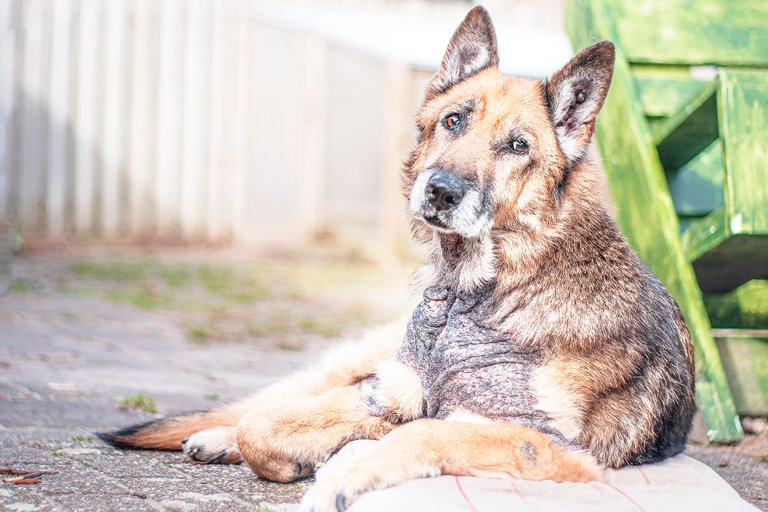 Discord determined my daily routine.
This made me even more obsessed with crypto, the idea of ​​'making money' with blogging, and the resulting 'socializing' online via discord determined just about my daily routine and my life. Just not being online felt like I was robbing myself of my social life, and just that I had felt more than enough in recent years. The first thing I did as soon as I woke up was no more chatting with my partner, no more drinking tea together before he had to leave ... No, I made tea for both of us, and started my PC as soon as possible because imagine that I would miss something.
Oh how wrong was I ... !
I no longer saw what I was in danger of losing.
It didn't take that long for my partner to let me know that it couldn't go on like this anymore, and I agreed with him. In my depressed state of mind, I no longer saw what I was in danger of losing. And on top of that, I thought I had feelings for someone else. Someone who did give me positive attention, someone who did listen to me. I thought someone was there for me. It didn't matter to me that I didn't even know this person in real life.
Looking for a new home for me and my dogs.
In October 2018 the curtain fell for the relationship between me and my partner. And I would look for a new home for me, Rowan and Myla. No hair on my head that even thought about leaving my dogs behind for a second. And the situation here at home was getting worse. Of course I still didn't have any income, and despite all my hard job applications I didn't get a job then either. Various factors played a role in this ... but the result was that I was literally without money. And my partner didn't think it was necessary anymore to take care of me at that time. How I got food would be a mess, so to speak.
Thanks to the crypto I earned ...
Thank goodness I had invested the little crypto that I had earned by blogging here on steemit wisely enough so that I could receive a dividend in tron ​​every day. And those daily tron ​​dividends turned out to be just enough at the end of the week to be able to pay for most of my shopping. I was surprised how creative I became when it was needed and I am grateful to @anouk.nox every day for giving me a few tips. Thanks to those tips, I was able to eat well at that time and not have to go hungry, without falling into illegality and doing stupid things. I don't think it's necessary to elaborate on this in this blog, but you can assume that this was not an easy time.
Turning in a circle.
In addition to the worries about my daily necessities, I also kept looking for a job and a house ... and then you notice how crooked it is in the Netherlands. People in such situations do not earn 3 times the gross monthly rent to rent an apartment. But as long as you cannot rent an apartment, you cannot apply for benefits either. So that keeps you turning in a circle.
If only I had seen what I know now.
As soon as the winter left, my depression left too ...
The winter passed without my having found a house for myself, but at the same time as the winter left, my depression seemed to disappear again. And that was not all, also the feelings that I was thinking to have for the other person disappeared at the same time as the winter depression. Instead, I began to see more and more what I was in danger of losing. And then it wasn't about possessions, because I'm not really interested in that at all. I am not at all materialistic ... But I also saw more and more coming back into my partner what I once fell for.
And that did hurt a lot!
Knowing that you have done it so wrong yourself that you yourself have broken that relationship. Yet I did not want to accept that our relationship should come to an end, and I decided to go for it. I had not found another house yet. And he hadn't kicked me out on the street ... AND the situation seemed to be improving. It became more fun again and we communicated more and better with each other.
He gave me back his support.
Instead of letting me sort it all out, my partner suddenly transferred money to my account without being asked. I appreciated that very much and instead of asking "Don't you have a house yet?" He now asked things like "How was your day?" These approach attempts on his part were incredibly big steps for him and I was also very happy with them. I fully embraced that and opened myself up to him again. That paid off, happily and slowly, bit by bit we came closer and closer. After some good conversations together in which I told everything how I felt, and in which he told how he felt, we decided that despite everything, we still care a lot about each other, and that we wanted to go for it again together. The result was enormous relief. And also gratitude, grateful that we realized this on time.
Rowan was diagnosed with cancer.
And that really shouldn't have come much later ... because shortly thereafter came the big blow that we had to choose to have Rowan operate, not yet knowing that he had cancer. I think I could not have dealt with that situation alone, but luckily there was my partner who supported me. And much more than he had ever done before.
We had to let him go.
Rowan's surgery went well, but the days after his surgery were tough. With very little sleep and many worries. And then 1 month after his surgery the message that we were going to lose him to the cancer. Oh how happy I was that I could count on the support of my partner. Rowan is the dog that has supported me for 11 years through fat and thin, who has always been there for me since I bought him as a 9 weeks old puppy. The dog that got me back into photograpy again, the dog that taught me to live again. My soul mate. And did I have to hand over that dog to eternity? If I had been alone, it would have pushed me into a new depression. But thanks to the support of my partner, I could handle it now, I could be there for Rowan when he needed me ... and let him go before he would suffer.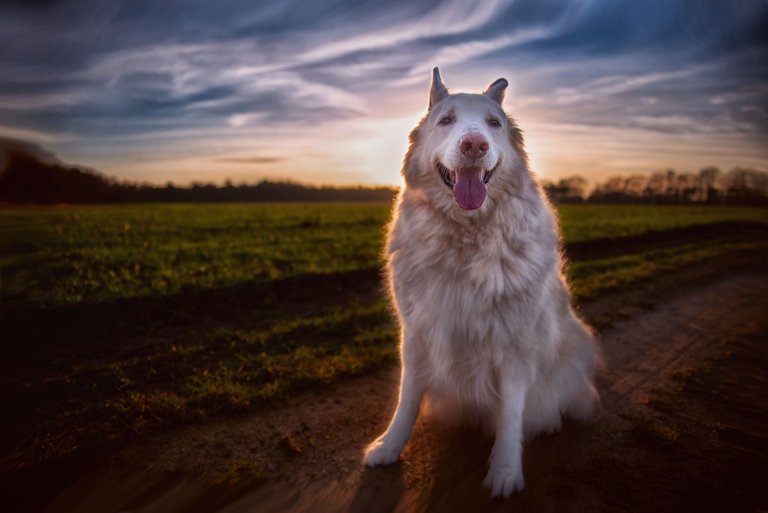 As my partner said to me last week, "The death of Lex has driven us apart, and the death of Rowan has brought us back together".
These were difficult times, and although we have now chosen for each other again, I don't want to say that it will no longer be difficult.
Financial situation has not improved.
The financial situation has not improved. Almost all of what I had earned with crypto had to be done in recent times ... so I am also at the beginning again. And I can only hope that I will earn some more money. My partner's salary, which was not very high at the time, has not changed.
It's still cold ... BUT ...
The temperature in here is still not high, it is now 14 degrees inside while I am typing this ... but we now know that we will get through this TOGETHER. Better times are certainly coming and if I have learned anything in recent times, then it is that as long as you have food and are in it TOGETHER, you will always come out stronger.
As long as you keep doing it TOGETHER. Don't lose sight of each other. And continue to communicate together