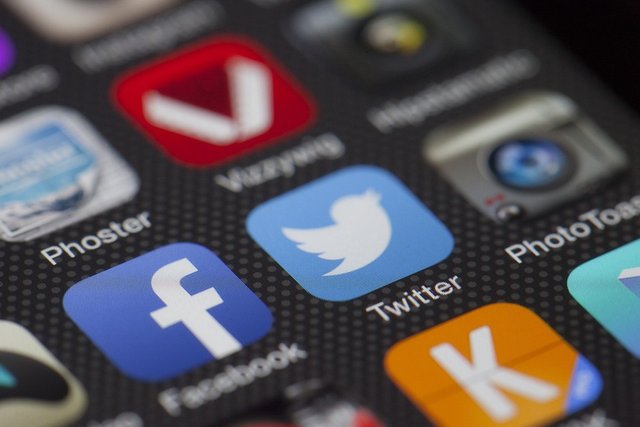 Okay, so I'm a little bit excited about #newsteem. Let's just say that I feel with my awesome writing talents I finally have a chance to make something of myself here. I've dropped everything else I'm doing and went head first into #newsteem and neoxian.city. Let's just say I feel at home there and I've been given enough space to feel as if I can do what I want to on there without treading on everyone's toes. So, on with the show.
I had a discussion with Mr Dragon himself yesterday about twitter. He didn't want to be involved in any of that stuff so he said anyone else is fine to create one on his behalf, so I've went and done it. Luckily I have a good balance of knowledge between the publishing world, and the crypto world to at least onboard a few normies. It's exciting to say that least. You can find us here:  https://twitter.com/NeoxianC 
Basically I plan to insert our posts in with the regular blogosphere and their tags, and hook up with some of my old acquaintances and see if I can on board some fresh meat. Cool, huh? I'm not promising anything though, because IT stuff generally scares them, and most of the authors I know use a PC to carry out their work. Trying to wrap their head around a new coin would explode their mind. Alas, we will try!
Secondly, Steemit starter packs

Our Steemit Starter packs are on their way and being processed. Udemy has standards of practise when it comes to teaching, so until Steemit makes it's own version of a learning portal *hint hint* we'll have to make do with the wait that I have to endure. 
Starter packs will be absolutely free to those that have the basic of memberships in the city. You only need to be better than white to get this for free. The starter pack is a basic understanding of our community, thoughts on how to plan, create, and improvise on your content better, and selling yourself on Discord.
I get it though, some people don't have time with all that to join another discord and blah blah, so I'll be charging 1000 neoxag for any non-city users that want to give it a bash -- which at market prices now is only $4 - $4?? That's not bad for 2 hours of lectures.
I will only be accepting neoxag for payment, so you better get buying it if you haven't got it already.
Failing ALL of that, and you can't be bothered to purchase yourself some neoxag then you can get it from Udemy itself for $19.99 so there are options for everyone.
Next in the #city-school I'll be releasing my masterclass -- which will be such and in depth focus on content creation that it will blow. your. fucking. mind.
As always, heavy discounts for neoxian.city holders & active city participants, buyers of neoxian, and steemians alike!
Last but not least!
Some of you may know me as the founder of the man cave. And whilst I put that place on the back burner for better days I still want to continue that message -- that most men are good.
Good fathers, good men. 
Not this hysteria we have going on right now.
I want you guys to showcase your stuff. Do you have a good dad? Or are you a good dad? Or even do you recognise any men doing good? Or hell, is one of your man friends a good man? Doesn't matter, good is subjective and I'm up for understanding all types of good.
So if I see a positive post about men in neoxian.city I'll be sure to give it a mahoosive upvote! I can't promise to find everyone, but you can start by using the tag category tag dadsincrypto - remember and have neoxian tag in there too else I wont see it!!
Use this picture too - and try and link back to our discord. I want to see all the good men :)