Pulling off another Gold Legendary hat trick day is a site to see, the addiction is real fro sure. The first pull of the day was the Gold Legendary Diamond Dragon, the came the Vigilator and last but definitely not least the Gold Mimosa Nightshade turned Gold for me. The not so good photo's are a picture of my PC and the good one is from my phone. I like to switch it up when one seems like gold isn't popping. I also got three Gold Epic's for the day as well and a gold drop rare card in my daily rewards. Not such a bad day at all, so let's see what today has in store, spoiler alert I already pulled another Gold Legendary but we will save that for tomorrow's post because my pack opening is not done yet. Lol. I still haven't made a post about my sell of the Gold Julian, but maybe I wont now. Probably a distant memory now. haha Anyways, good luck on all your pack openings, Shoe is sending out some luck to all. Also thank you for all the love on my blog, I appreciate all and thank you for the comments. Have a great Thursday, blessings to all.. Shoe out....
Oh and don't forget to buy from the Bro's @zaku and @reazuliqbal over on @monstermarket. They always got the good deals and cash back from your card purchases.
Thanks for taking checking in on Shoe's Blog. God Bless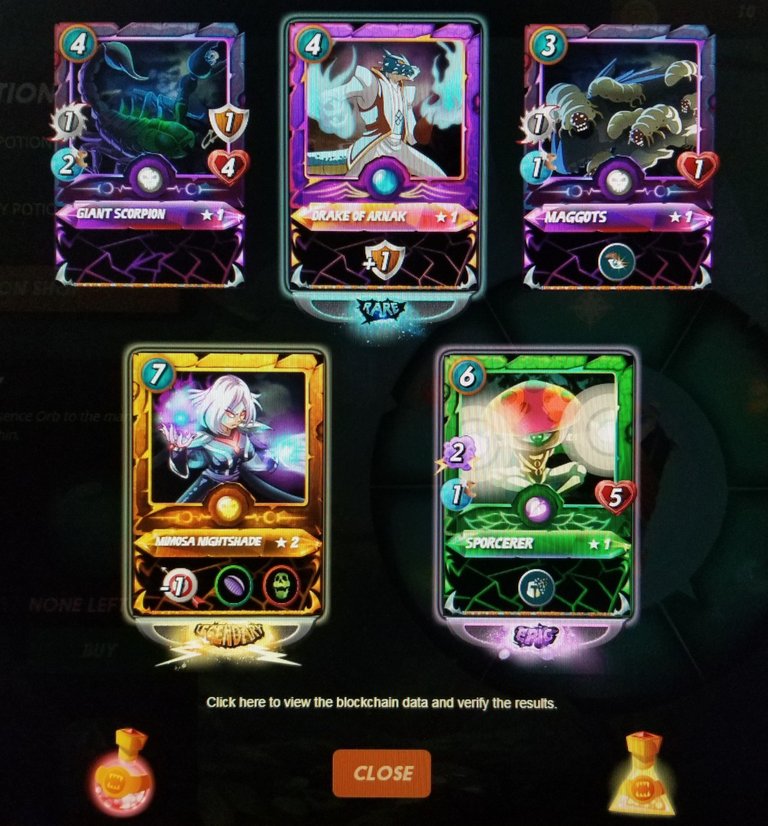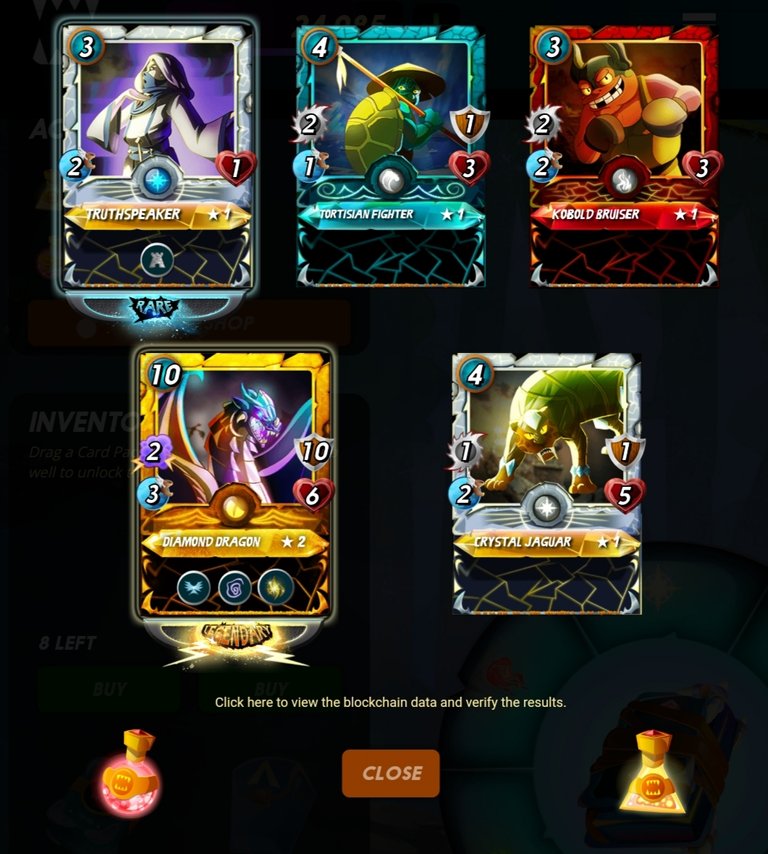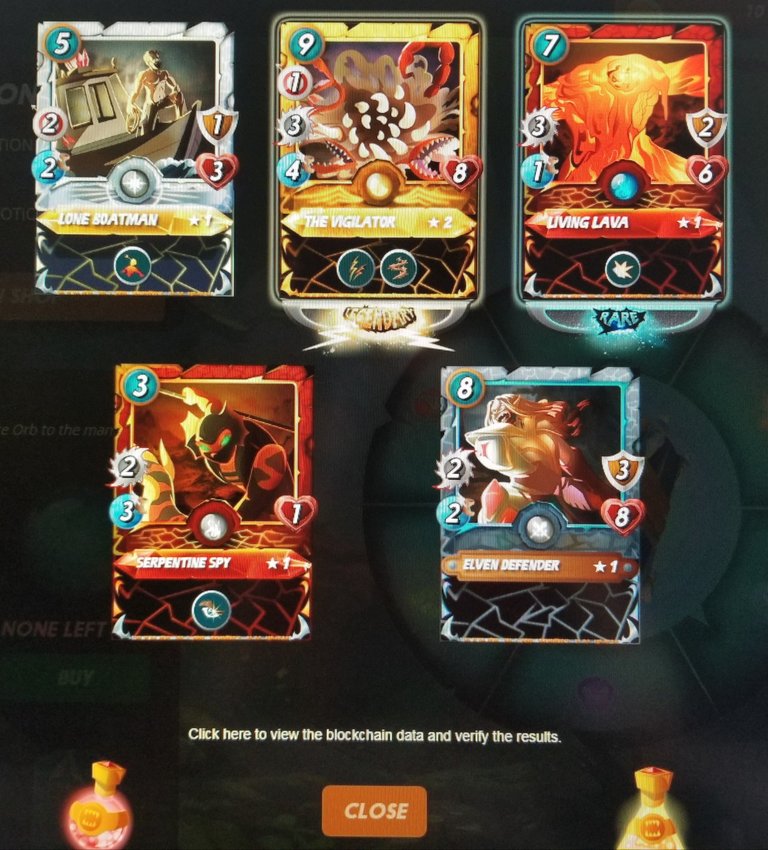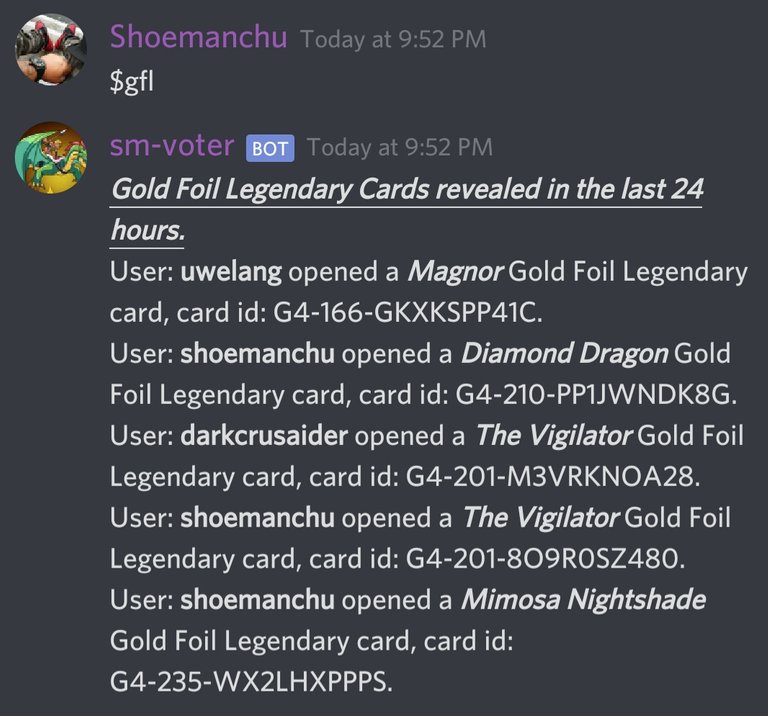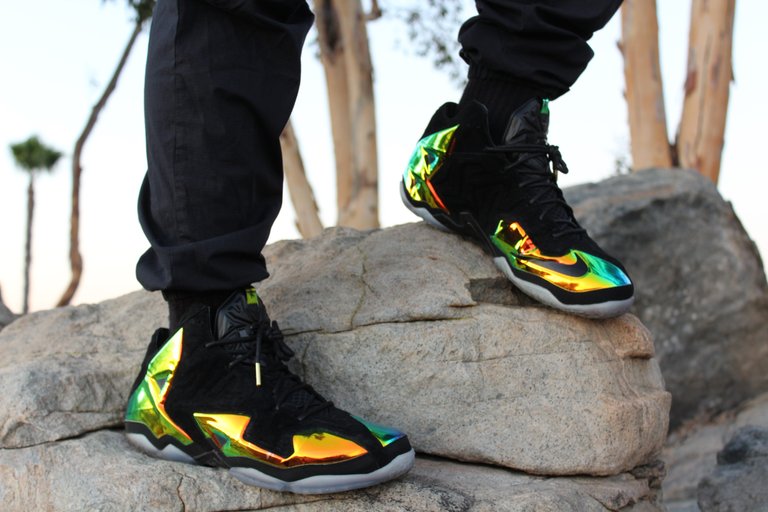 If you would like to donate, you can donate to these addresses....
Bitcoin: 13z8G6thHHVsiCj95AkSAMJLivEyb9YHdK
Ethereum: 0x29062f4585DB37b2AC1DDAb8f6B33EB0d76a202b
Litecoin: LdQHXahvpF1UcstTboEHQbHGfzjj9cpM4N
Also I've been using Coinbase which makes it really easy and safe to buy, sell, and store digital currency (like Bitcoin).
Sign up now and get $10 of free Bitcoin when you buy or sell at least $100 of digital currency.
Claim your invite now: https://www.coinbase.com/join/5a1e4d14dfb316011f890a07?src=android-email-invite
You can join Robinhood App here:
Your free stock is waiting for you! Join Robinhood and we'll both get a stock like Apple, Ford, or Facebook for free. Sign up with my link. https://freestock.robinhood.com/tonyb298
Mannabase Universal Income Referal link here:
https://www.mannabase.com/?ref=4763b999a7
Kucoin Exchange referal link:
https://www.kucoin.com/?rcode=2414g
@steemmonsters affilate program, join today. Here is my link:
https://steemmonsters.com?ref=shoemanchu