Neoxian City Photo Challenge - Leading Lines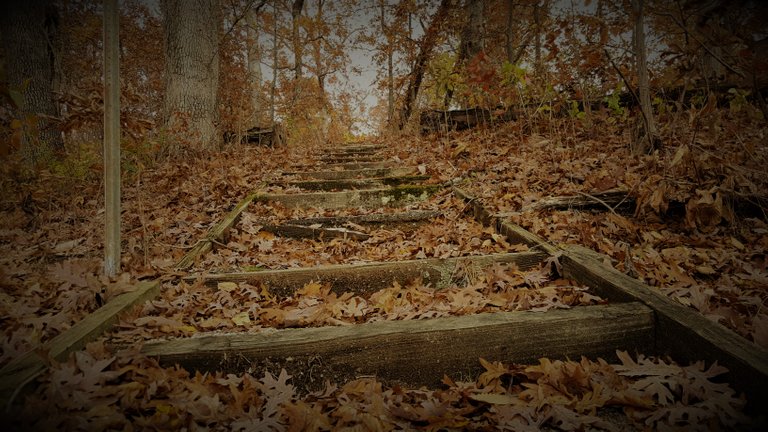 This photo was taken at Ramsey Lake State Park. These old wooden steps lead down to the shoreline of the lake. There are many hiking trails and places to explore and I discovered these forgotten stairs at the end of one of the hiking trails. The falls colors and the covering of leaves made a nice subject for a photo.
The camera I used was my Samsung Galaxy Note 5. I edited the photo in an app called LunaPic.
This is an entry for Neoxian City's Photo Challenge.


If you enjoy writing short fiction stories (less than 1,000 words) I'd love to have you join me on Narrative. Don't abandon STEEM - there's room in your life for both! Here's a link directly to my page featuring Flash Fiction:
Get in on the ground floor and see what it's all about. If you have any questions, feel free to ask me in the comments.




---
---