My entry for the Neoxian City Photo Challenge week #9 - BOATS
The port of Bonifacio
The pictures were taken in the port of Bonifacio, in southern Corsica. A very pleasant place. Luxurious boats are docked there.
A little sailboat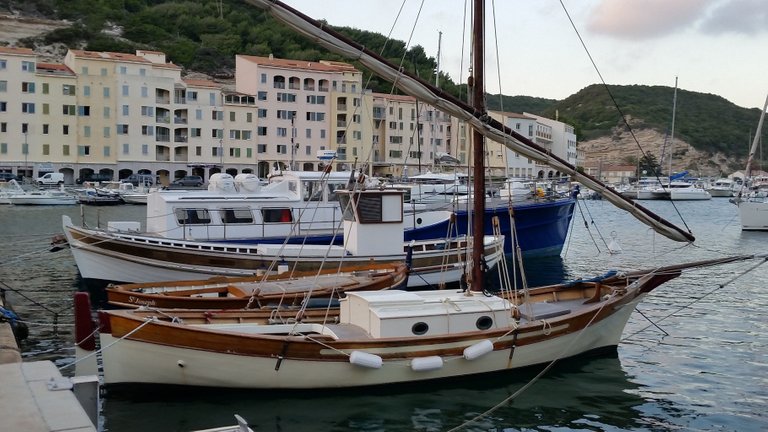 Date: 2018-06-17
Device: Samsung Galaxy S5
Location: Bonifacio, Corsica, France
Kissing Pigs
There are many tourist restaurants crowded along the quays. Go all the way to find the typical Corsican restaurant Kissing Pigs, an excellent restaurant with a traditional atmosphere, good regional products, all Corsican pork recipes, artisan cheeses, Corsican wines in an original interior decoration "everything about the pig", for a very reasonable price.
Maybe @corsica knows it?
The Sherakhan
With the Citadel illuminated in the background.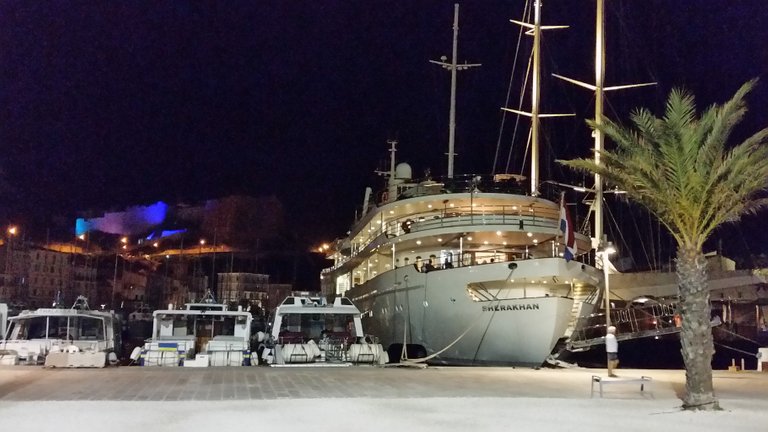 Date: 2018-06-17
Device: Samsung Galaxy S5
Location: Bonifacio, Corsica, France