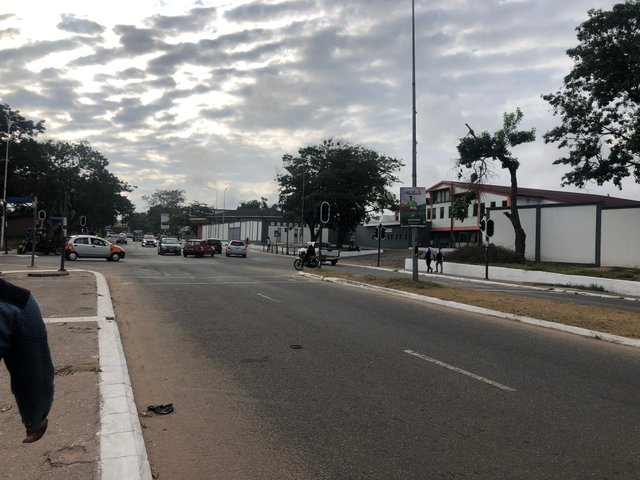 This is a major road at the central business district of Accra. The Accra sports stadium is close by, the Osu Castle is close by, which houses some ministries and there are other ministry buildings close by.
Traffic light isn't working and there are no police men directing traffic but you can see motorists taking turns to move to avoid collision. They each wait for their turn.
Photo taken in Osu, Accra-Ghana with an iPhone 8. Difficult to know any more details about the photo. It was taken at 4:43 pm.
This is my submission to the Neoxian City Photo Challenge with Road View as the theme. Deadline for submission is Wednesday August 14, 2019.