A walk over the Moerputten Railway Bridge.
An old industrial heritage from the last century, closed for years and neglected. After years of renovation, nowadays the old railway bridge is open again, but no longer as a railway bridge. It is THE eye-catcher for the 5-kilometer walking route through the De Overlaat nature reserve in 's-Hertogenbosch. And only accessible for walkers.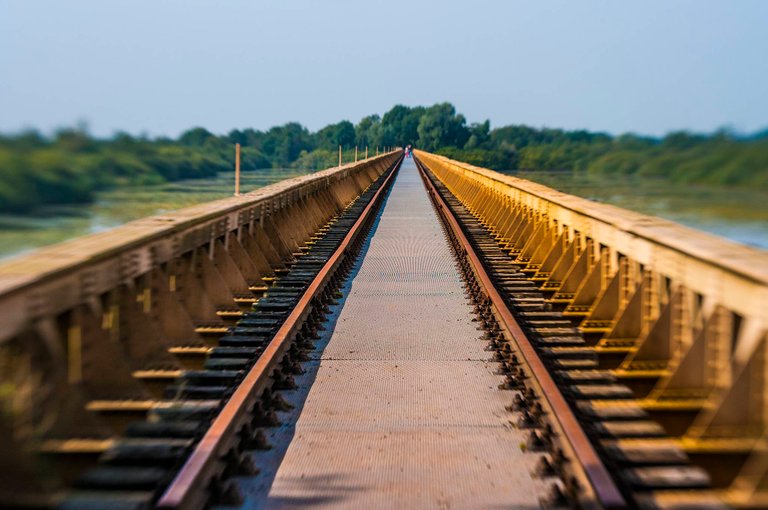 And although the walking route is nice to walk, there is quite a diversity in Flora and Fauna around the bridge, due to the wet area mainly marsh plants, this bridge is and remains the biggest crowd puller. The bridge is also very popular among photographers to capture. That also makes it less attractive to go there because it is definitely not original anymore.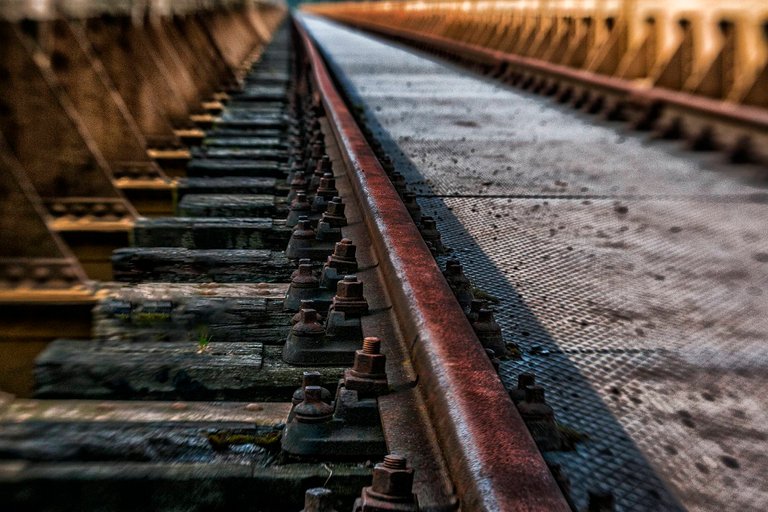 A little piece of information about the bridge ... It is a huge riveted 600 meter long iron structure that rests on 35 masonry pillars all built for the year 1890. In 1890 this railway bridge was used as a part of the route 's-Hertogenbosch - Lage Zwaluwe. In order to be able to pass through the wet peat bog area De Moerputten, 2 bridges had to be built, and this Moerputtenspoorbrug is the longest of the 2.
Nowadays, a floating pontoon has been installed at the Moerputten Bridge to give walkers and photographers the opportunity to view / photograph the famous side view of the bridge.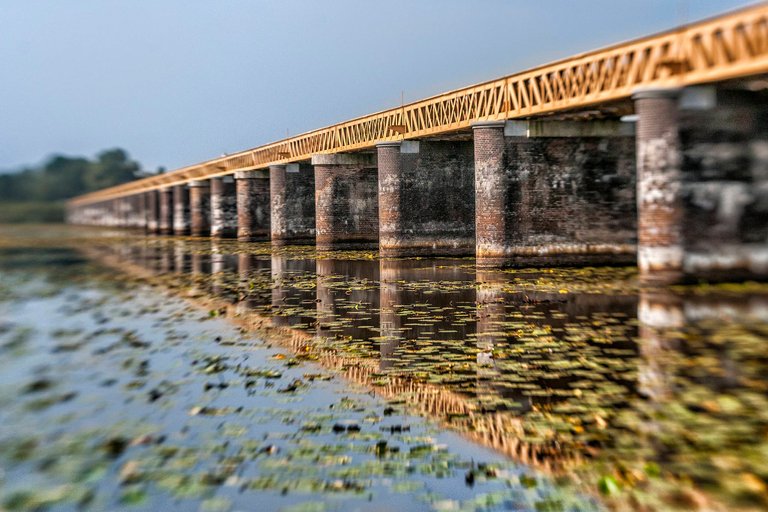 The Venkant Bridge, the second bridge is only 33 meters long and this bridge is no longer used as a rail bridge nowadays.
With this post I enter the Neoxian Photochallenge with the theme Leading Lines