My Nominations for the Neoxag Power Contest For Communities - Week3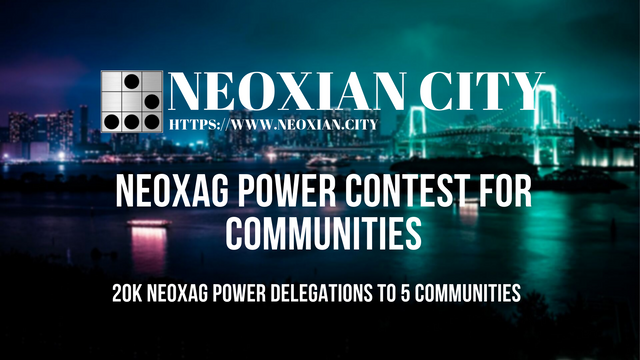 This is my entry for the NEOXIAN SILVER (NEOXAG) POWER CONTEST FOR COMMUNITIES WEEK: #3 || 20K NEOXAG POWER || hosted by @zaku
I am a true supporter of this power delegation initiative so this is why i nominate my favourite communities every week. Thank you so much @neoxian for bringing value in steem community. You are the only hope for many people around right now.
Here are my Nominations for 3rd week
Providing their best to community and moreover, if they will win delegation it will help the community more i am pretty sure about it.
My second nomination is @steemleo
I will nominate them until they won and my reason is the same, they are helping people get to know more about investment infrastructure.
My Third Nomination is @dsound
I love music I see many creative music composers on Dsound.
My Fourth nomination is @Dtube
Dtube is a huge community so it will help more

---
---