I couldn't help but noticed that you downvoted my last post.
I really hope that discouraging act has been just by mistake.
One more of those many mistakes that many here are making by always being in a hurry. And because for always walking in that same rush, you never are able to read the signboards, banners, billboards and to tell the truth, any fucking post content here in your surroundings.
Therefore, pro tempore, I'm gonna concede you the benefit of the doubt and I'm gonna conclude that your undue and unjustified blind downvote to my post was indeed product of a smooth-shaven mistake.
As apparently it seems to have been the case. In view that after having voted negatively my post at -79% of your VP which substracted $0.89 off from a great post of mine which at that very moment had barely managed to raise the stunning amount of $1.29, obviously that your clueless hurried action seemed highly disheartening to me.
However, I've said: "As apparently it seems to have been the case" because I also noticed that just five minutes after having executed your sententious dispiriting downvote on my post. You also upvoted this same post at 0% of your VP apparently trying to revert and quickly correct the wrongdoing, I suppose...
Hence, my benefit of the doubt.
Later on, I will review and analyze why the difference between the VP percentage in both ways of voting. And what's the math logic behind the mindset of this way of correcting voting pitfalls. Subject that I find spellbinding and highly interesting to study meticulously.
Because otherwise. If you indeed downvoted my great post BLINDLY on purpose. Without checking the content first to know what the fuck you were downvoting and why......
Then, I will have no choice but kill your guide dog impaling him up his ass with the very same fuckin Stick or Cane that you are using to walk across the steem blockchain. Yeah, in the best style of Vlad The Impaler.
So double loss for you!!
And I'll do that, only with the sole intention of creating a precedent on the steem blockchain. That indeed you are, all the hurried and blind 'Curators' here who willy-nilly downvote posts without READ first a fucking shit of what you are downvoting. All of you are actually guilty, and the fuckin true culprits and responsibles of an upcoming massive guide dogs holocaust.
Cause I know that without your guide dogs, sooner than later publicly you all are going to spend more shame on the steem blockchain than you can imagine. When all of you will have to pee your pants down, because we all know how much all of you are dependent of your poor guide dogs to pee.
Sample #1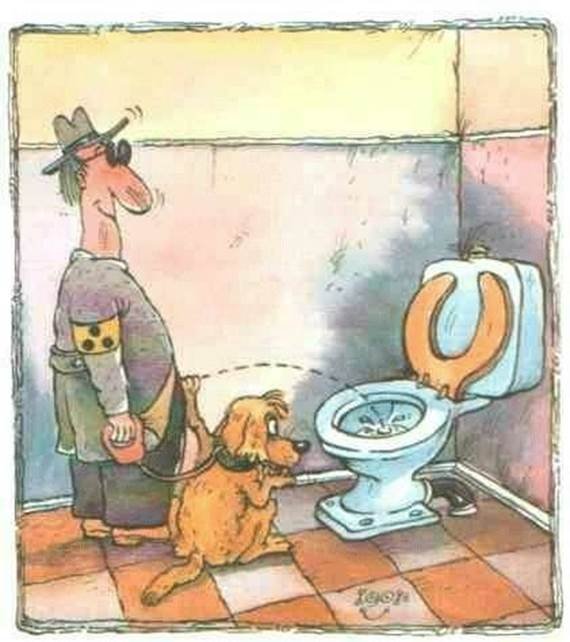 But since I am also a conscious Cranky Gandalf who perfectly know that your guide dogs are not exactly those who we have to blame for your damn faults as to have to suffer the consequences of our wrath.
Maybe I can also choose to hack their canine minds first and train the dogs fully to make them start to submit to their stubborn blind owners, across a few, many, plenty bad experiences before they have to pay the check.
Sample #2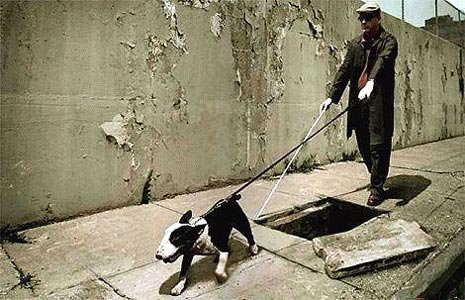 After all, we all know the usefulness of these Best Friends Of The Man. And me, you or everyone else should know and contemplate that is...
"The Truth"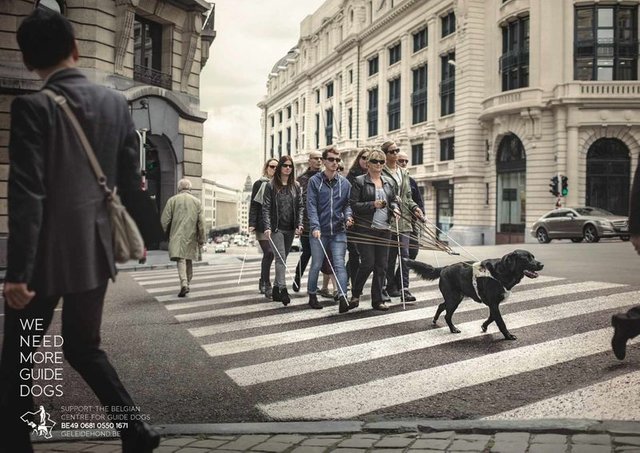 So, if these 'Curators' are already blind and they keep insisting in remain blind without READING a single shit. Reading nothing of what they vote and keep on continuing fucking around the steem blockchain constantly voting blindly.
Why not provide them with the right 'guide pet' to help them move through all the corners of our financial ecosystem more easily?
I dunno. Perhaps a great big fat trained crocodile would be enough to invoke eternal justice every time their owners make their mistakes.
Maybe and in one of those mistakes they decide to swallow them in just one bite and leave them out of circulation before we go to impale them.
Sample #3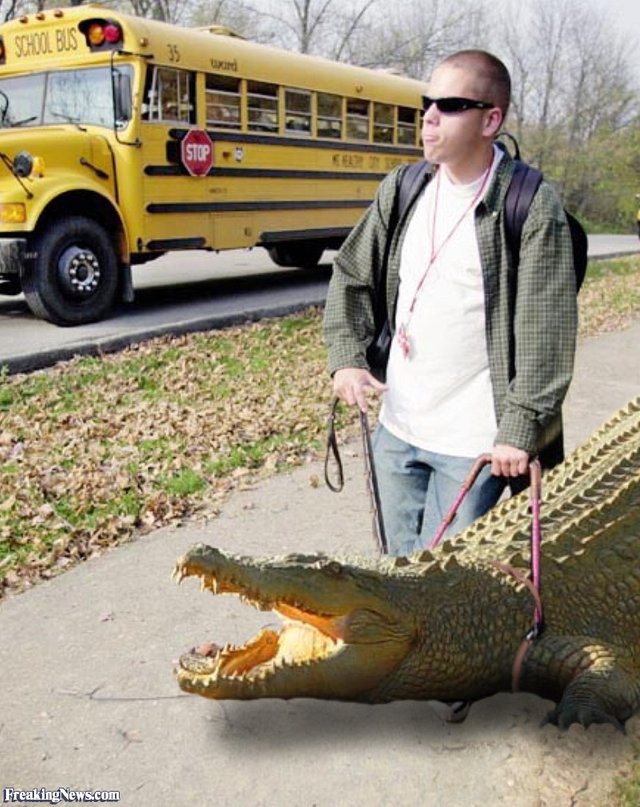 Leave a comment. Share your experiences and feedback. ¡Be part of the conversation!
«««-$-»»»
"Follows, Comments, Resteems & Upvotes will be highly appreciated" Cheers!!