---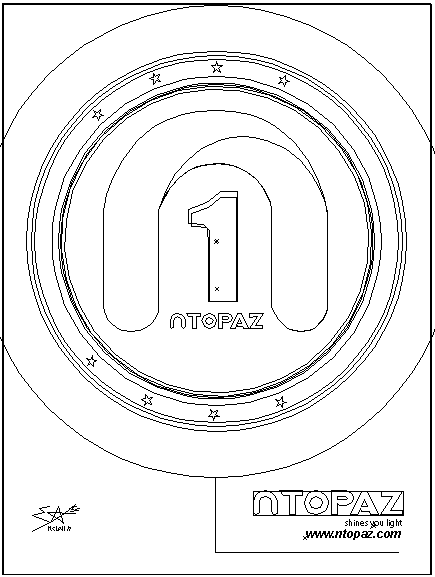 El presente diseño lo realicé con Adobe Illustrator como un estímulo al uso correcto de la plataforma Ntopaz
I made this design with Adobe Illustrator as a stimulus to the correct use of the Ntopaz platform
---
La Steem blockchain ha estado evolucionando durante sus primeros tres años, es el tiempo necesario que muchos expertos exigen para que una empresa se establezca fuertemente en el mercado. Con la implementacion de los SMT se espera que Ntopaz se proyecte como una red
Talented NetWork Service
(TNS) redefiniendo el concepto del mercadeo digital.
The blockchain Steem has been evolving during its first three years, it is the time that many experts require for a company to establish itself strongly in the market. With the implementation of SMTs, Ntopaz is expected to project itself as a Talented NetWork Service (TNS) network redefining the concept of digital marketing.

BRILLA TU LUZ
SHINE YOUR LIGHT
Conéctate por medio de los siguientes enlaces:
Connect through the following links:
ACLARACIÓN SOBRE LA ETIQUETA #ntopaz
CLARIFICATION ON THE #ntopaz TAG
Las obras artísticas publicadas desde Steemit con la etiqueta #ntopaz no son visibles desde la plataforma de nTopazpor lo cual no son votadas por el equipo de curadores. Te animamos a entrar a nuestro servidor de Discord para que seas guiado en el uso correcto de la plataforma.
Artistic works published from Steemit with the #ntopaz tag are not visible from the nTopaz platform, so they are not voted by the curators team. We encourage you to enter our Discord server to be guided in the correct use of the platform.

---
Post publicado desde Ntopaz y optimizado para Steemit el sábado 16-11-19 - 09:00 pm
Contenido 100% original, dile no al plagio