In life we go through diverse situations that can make us laugh, cry, sing, dream, hope, give, rest, hate, love, among other emotions, or simply a mixture of some of them; the point is that we seem to be on a roller coaster, I personally compare life and their experiences with a roller coaster, but definitely the journey in it is wonderful.
Here is the final result of my work: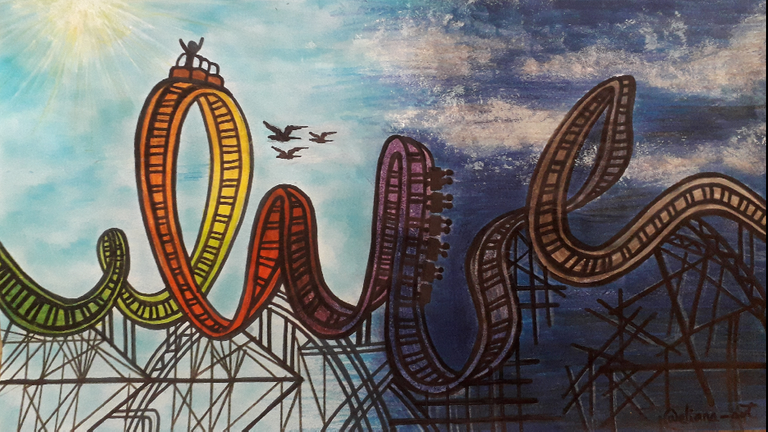 Step by step

The first thing I did was the pencil drawing.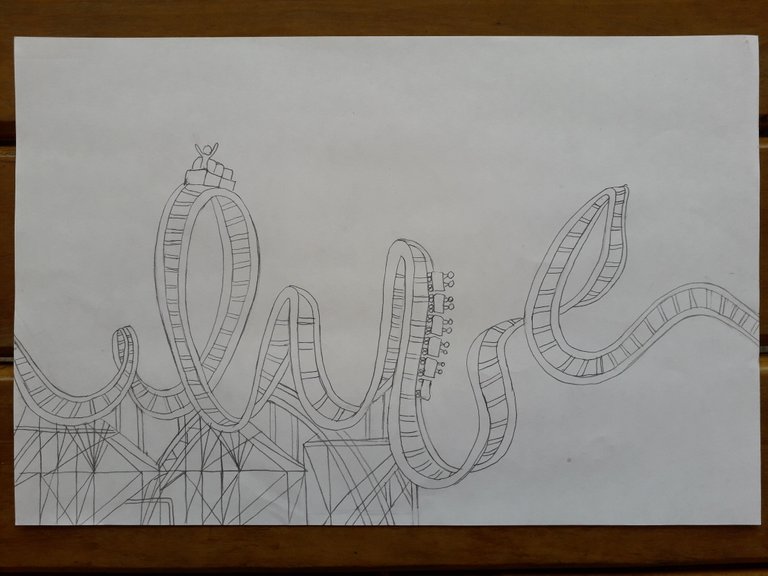 ---
I painted the sky with blue tones giving more intensity to the right side of it.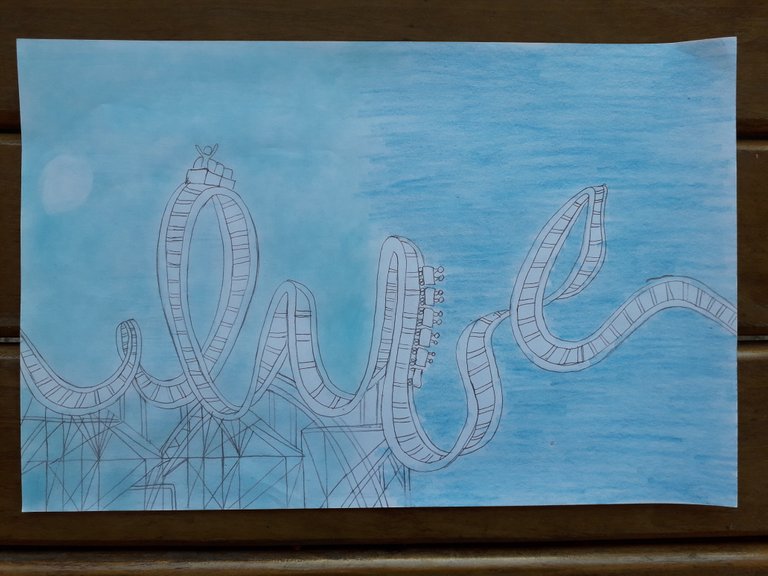 ---
I darkened the right side of the sky to give the illusion of the night, using the darkest shades of blue and black.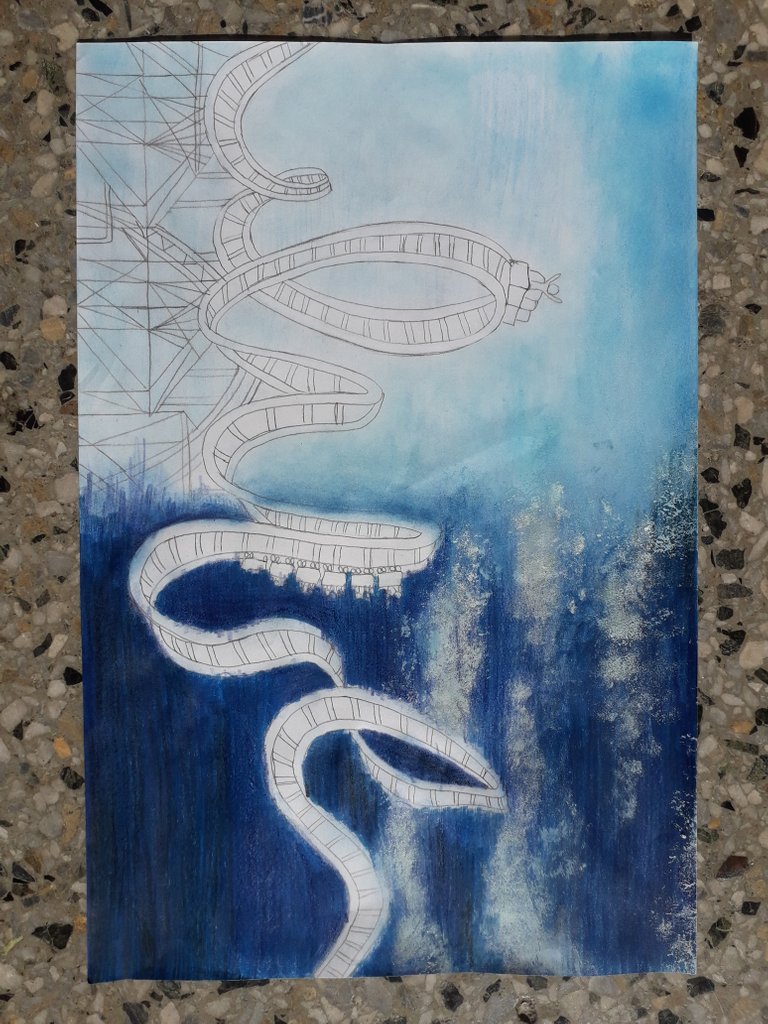 ---
On the left side of the sky I drew a sun to give it more light and worked the roller coaster with a gradient of color ranging from warm to cold tones.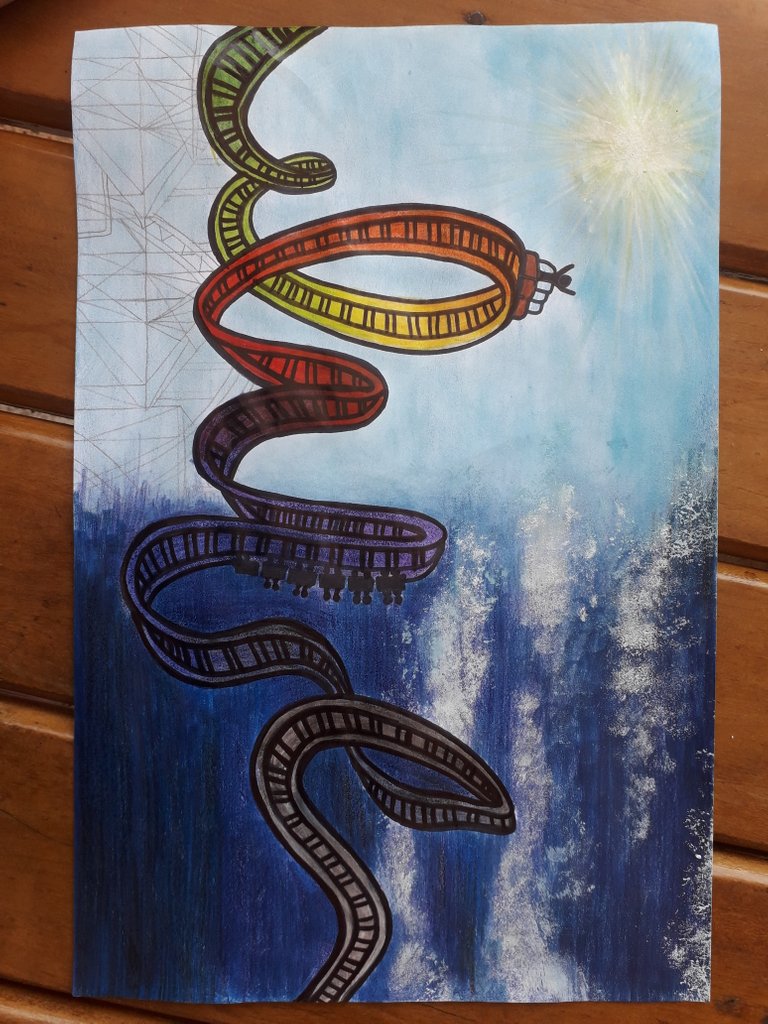 ---
I painted the columns that support the roller coaster black, on the right side I made them incompletely to give the illusion that they are broken. On the left side I drew three seagulls to give more life to the sky.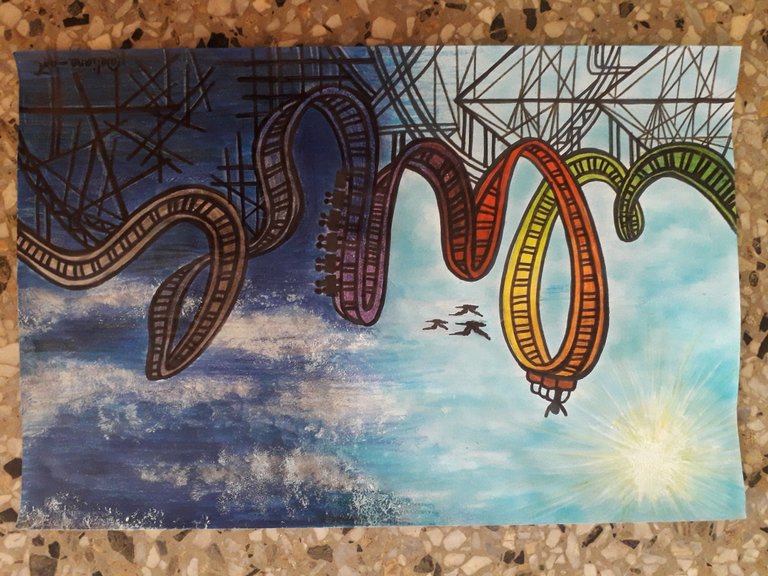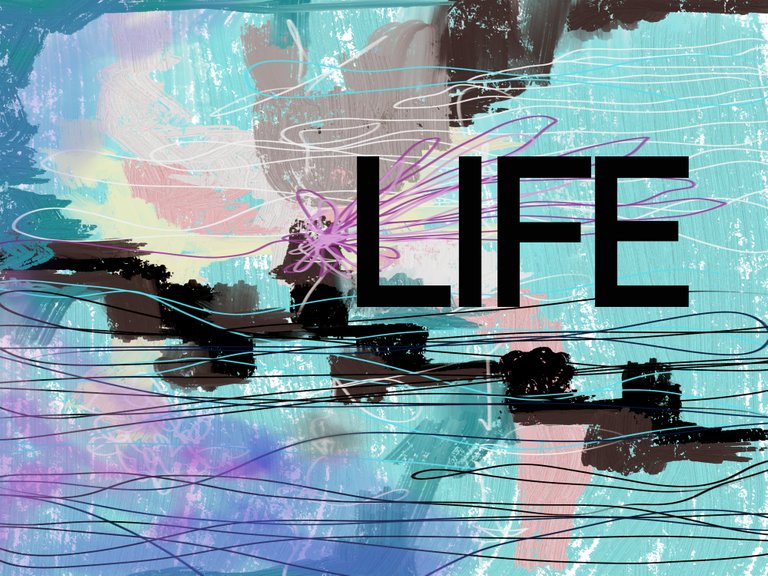 Hoping that you liked my work, any comment or suggestion I do not hesitate to do so, grateful for the support received, I say goodbye until next time.