Its been three days since i am working only digitally and its super fun. I am making a lots of art and i am putting some time into them to make them better.
I feel like with all this practice i am learning a lot too. Recently i figured out that freckles on the face looks really amazing if applied correctly. And now i am thinking of painting them in each of my portraits.
Process description:
As usual i start with sketching the overall shapes. The face, nose and lips and a flow of which way the hair might go.
Then, this time i used a air brush to scatter some color on the face, different color for different parts of the face. Air brush has a problem that if you have pressure sensitivity on and don't press hard enough, there will be empty space left on the layer. So i copy the layer a few times to make the layer fill up with the color and then merge them all.
I use a soft round eraser to erase the extra color from the front of the face.
Then i put on some light and shadow over the face.
After this, i start working on piece by piece, first the nose then some lips and then a little bit of the eye.
I keep working on the light as this piece has quite brighter light on the skin.
After i am satisfied with the skin shading, i move on to the hair and use a hair brush to draw the shapes and flow of the hair.
I add some highlights and some textures to bring an artistic look on the layer.
At last i add some freckles on the face and do some correction of color and some details that i might have missed before.
Enjoy.
Here are some process shots: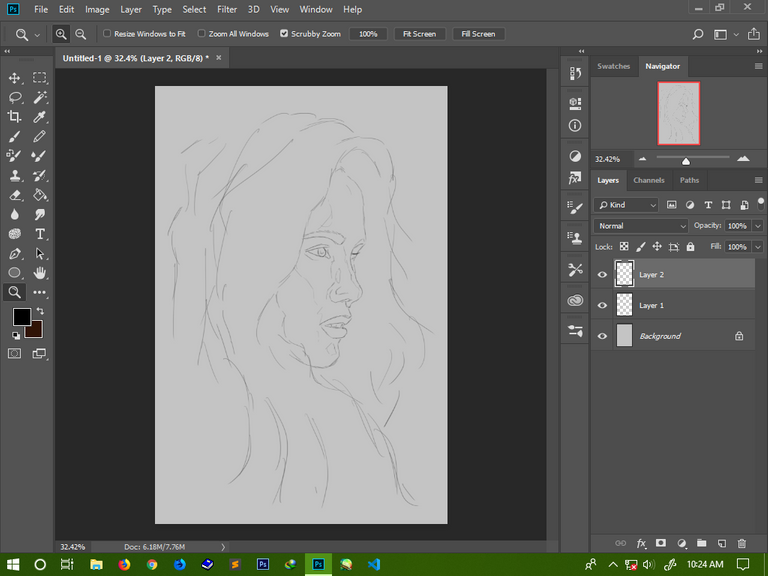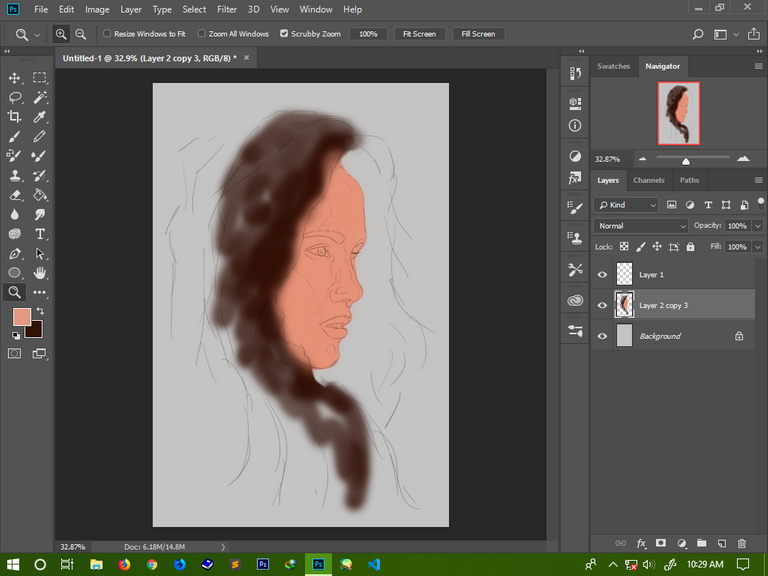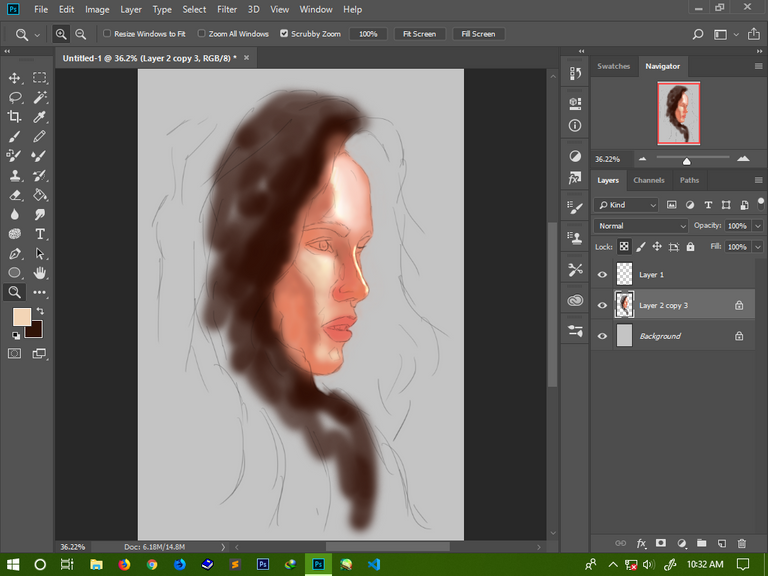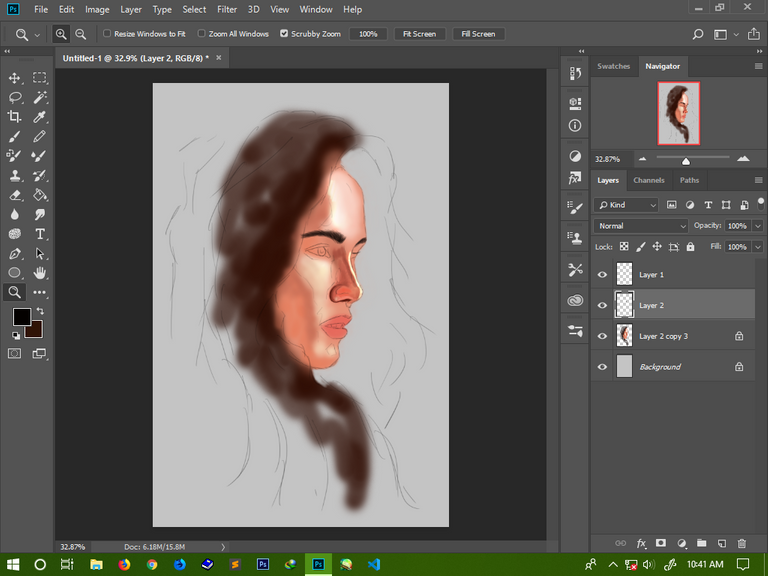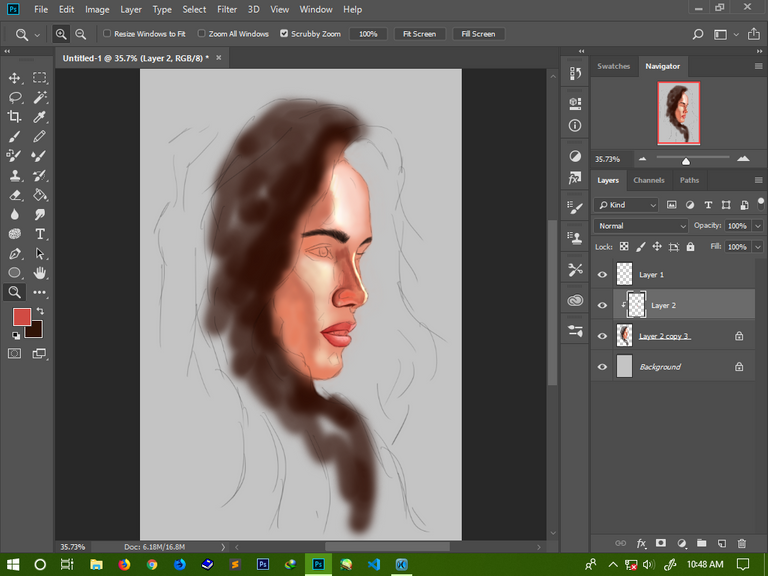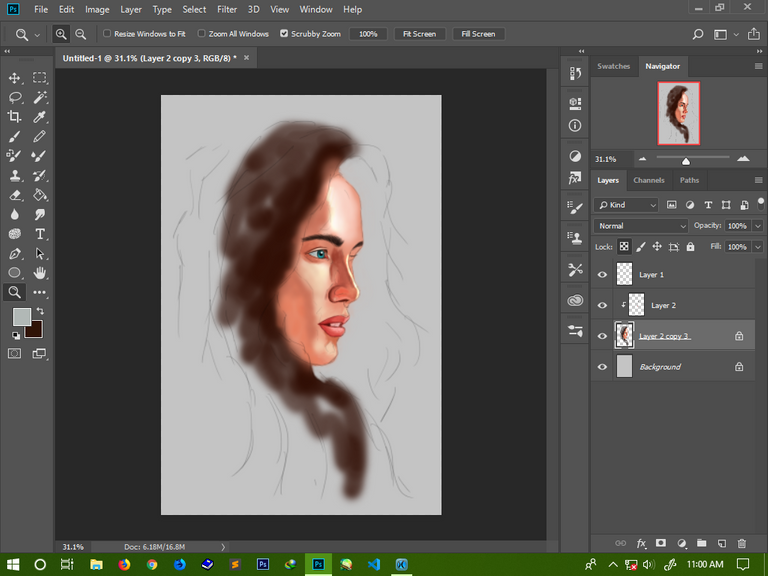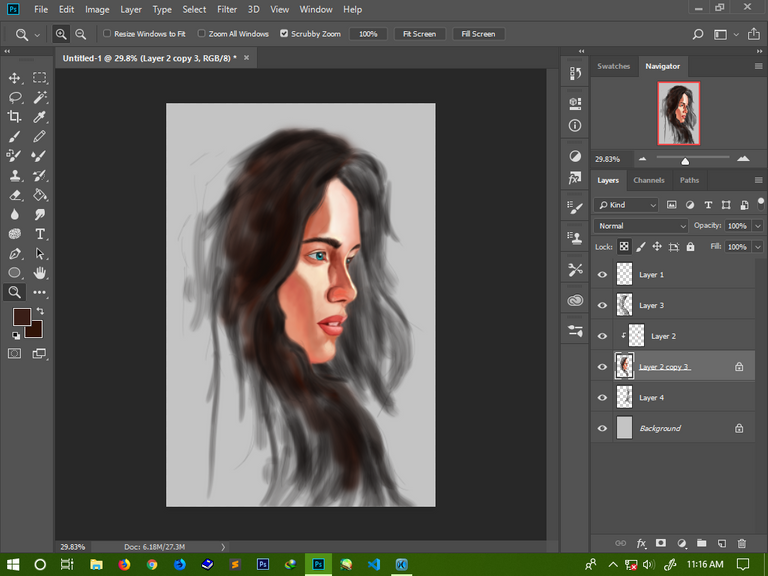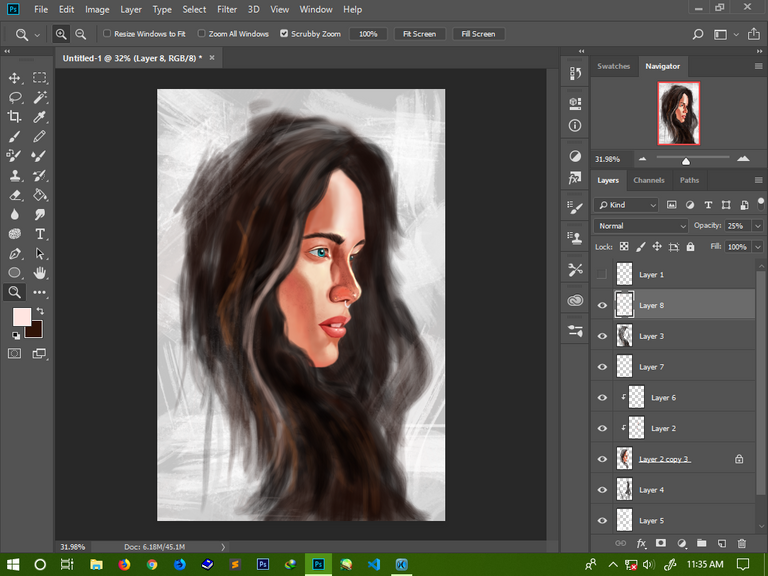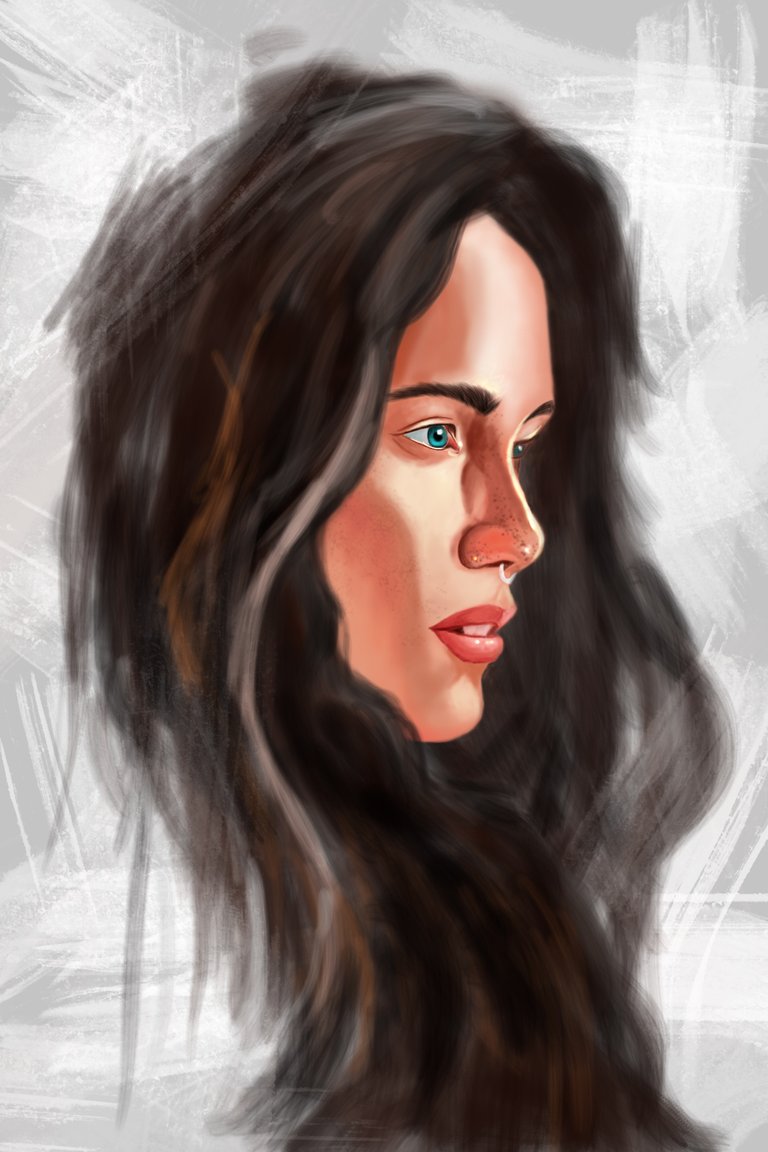 THANK YOU FOR VISITING MY BLOG