I painted a female face digitally with photoshop and wacom intous graphic tablet. This is the number 10th portrait in my portrait list. When i realized that naming my arts was a real pain in my head i started to name them as "portrait1", "portrait2" etc. this is easier now. and i have hit number ten since i started to paint portraits regularly.
On this piece i experimented with some textured brush and i am really happy with how this looks.
Process description:
As usual i start by preparing a lineart. Then i create a new layer and place it below the sketch layer so even when i am painting, i can see the lines.
Then i use a hard round brush to block in the skin color. I take create a new layer and use the clipping mask option so i can't paint outside my skin.
Then i use a soft round brush to quickly paint some shadow and light. Of course these colors are not final. As i keep painting these colors will be changing as well.
I start with the lips but i take a new layer and paint the lips on that layer so i don't mess up the lines when painting below the lips.
Then i work on the eyes. I took a little too much time to paint the eyes. I made them as smooth as possible for me.
Then i work on the skin shading a bit and then move on to the nose.
After this i realized i have been spending too much time on skin so i shift my attention to the hair.
I use a hair brush to draw some hair strokes. I use some really hard edge textured brush to paint the neck cloth and the background.
At the end i add some freckles to the face and some highlights. I finish it with some more highlights on the hair.
Enjoy.
Here are some process shots: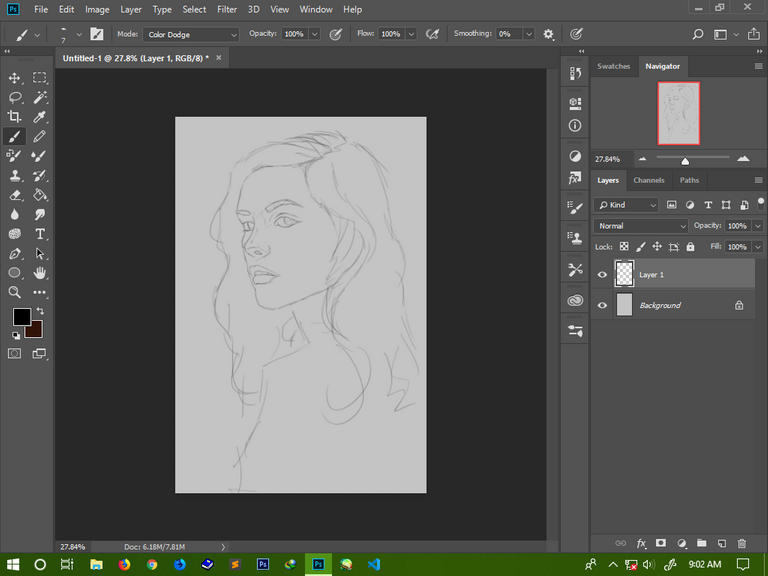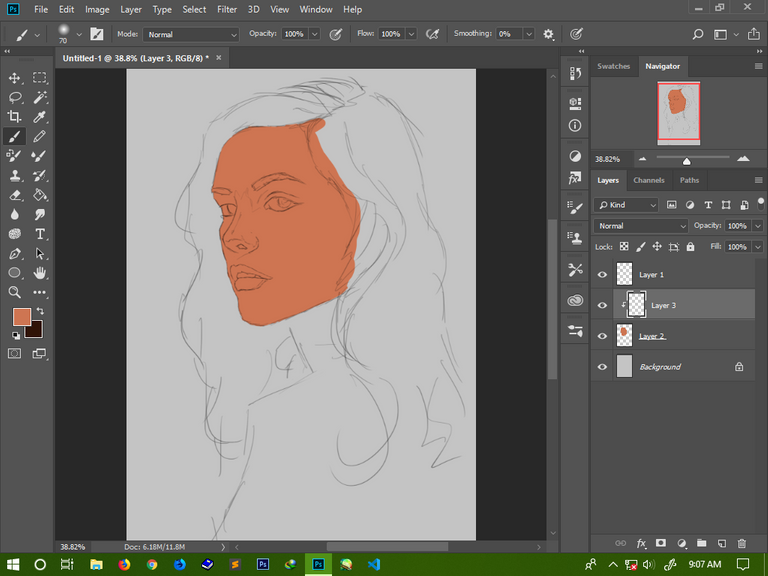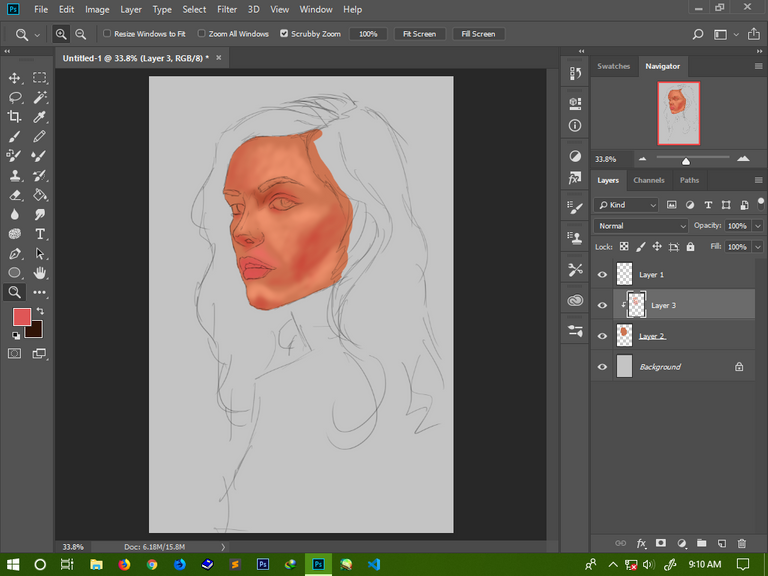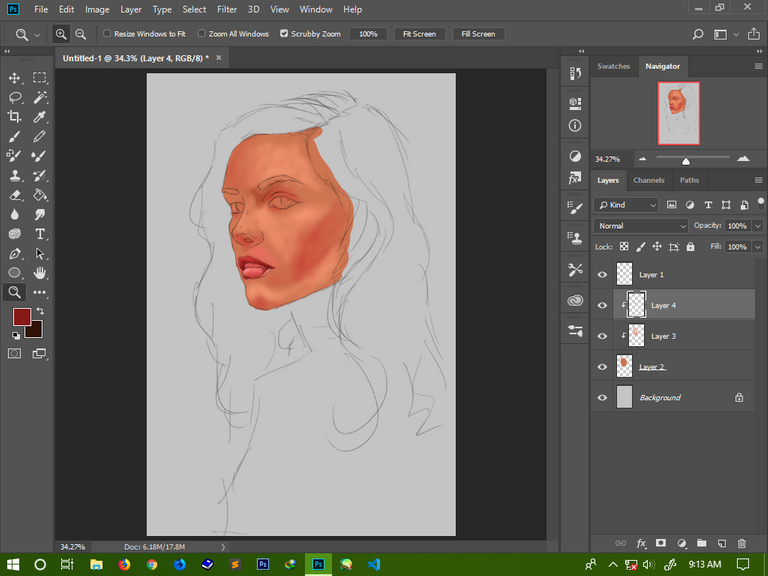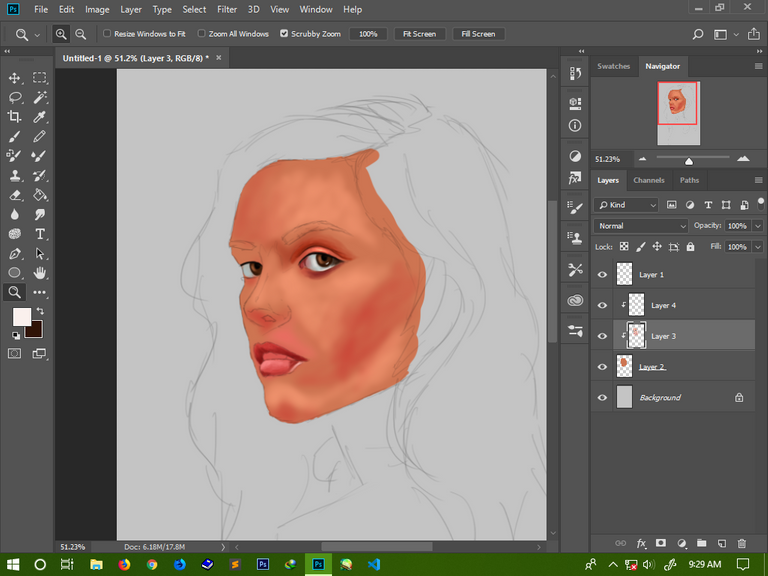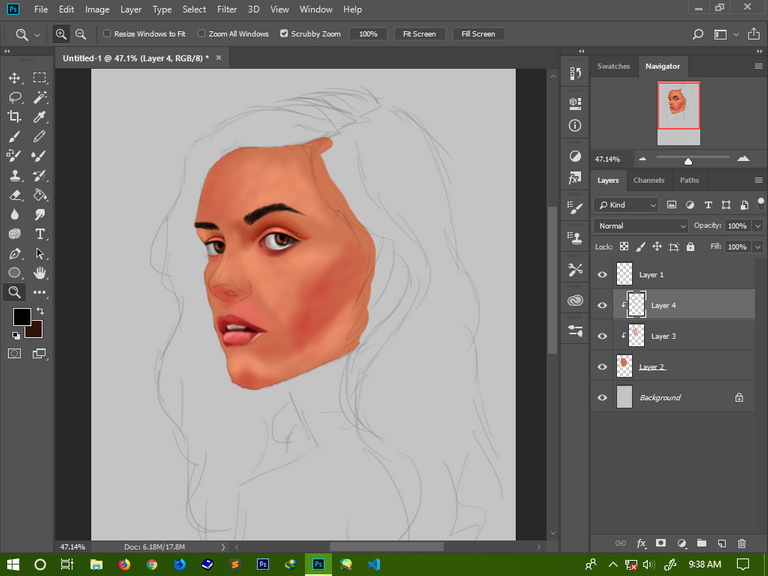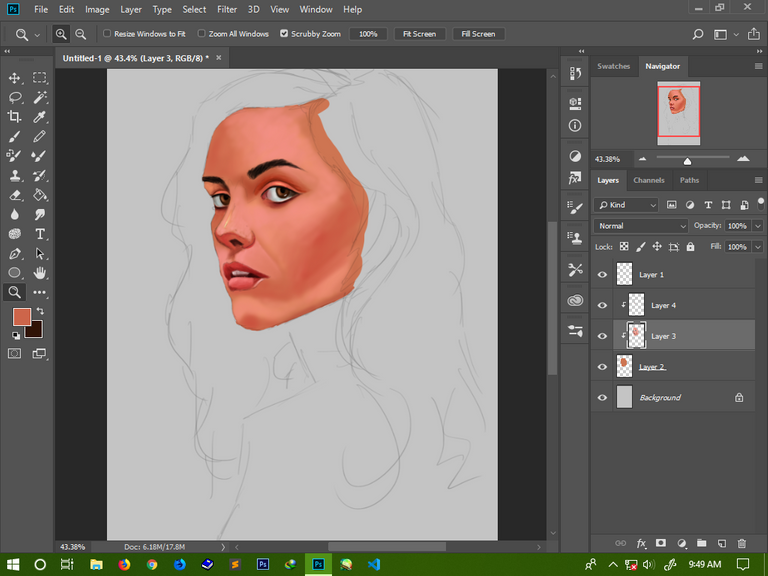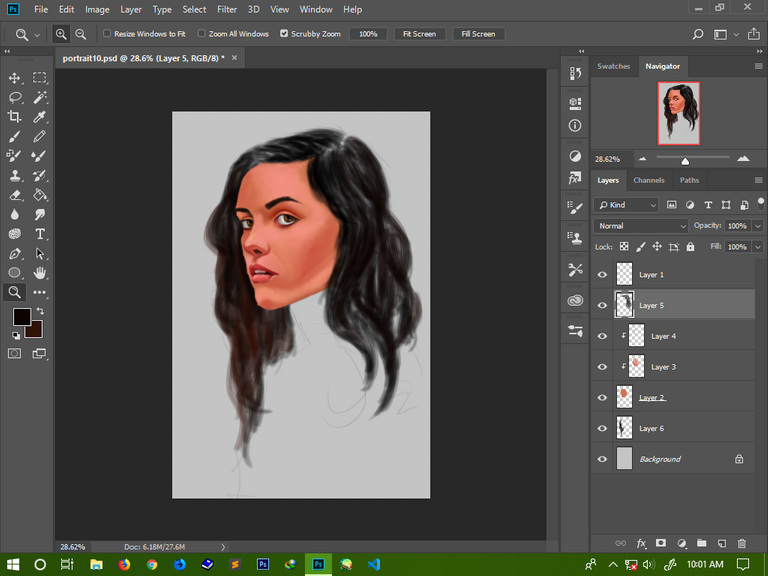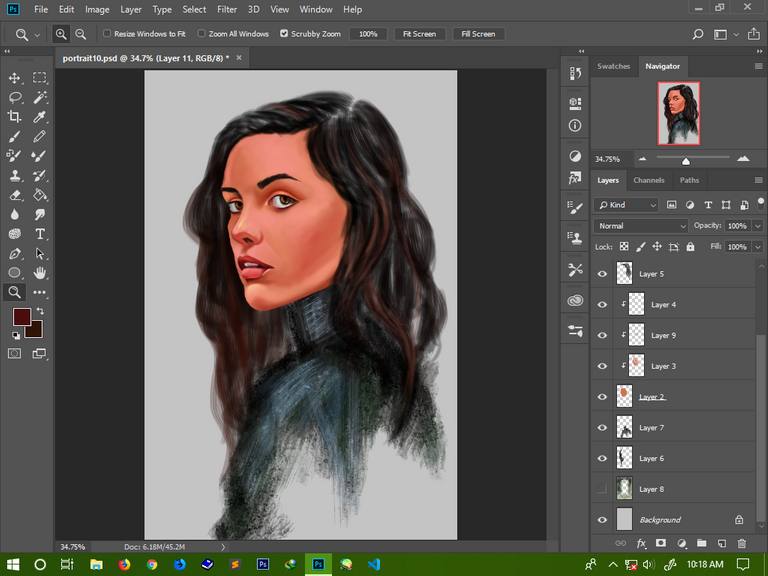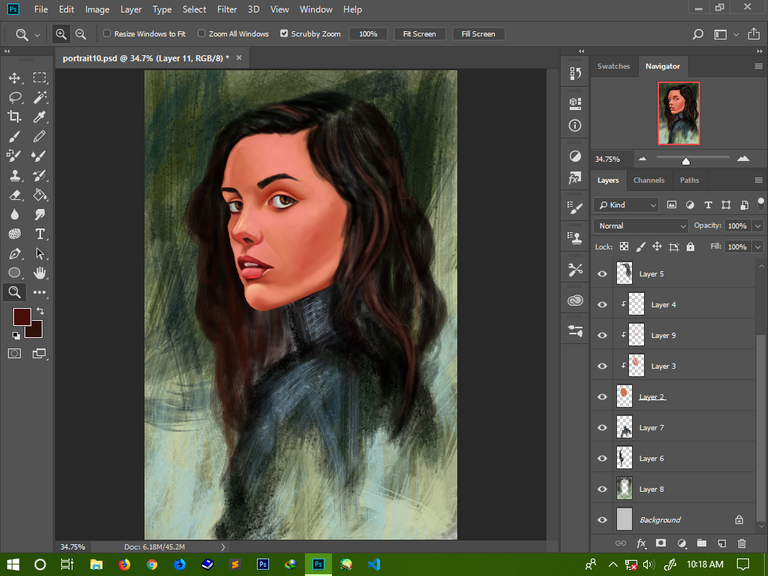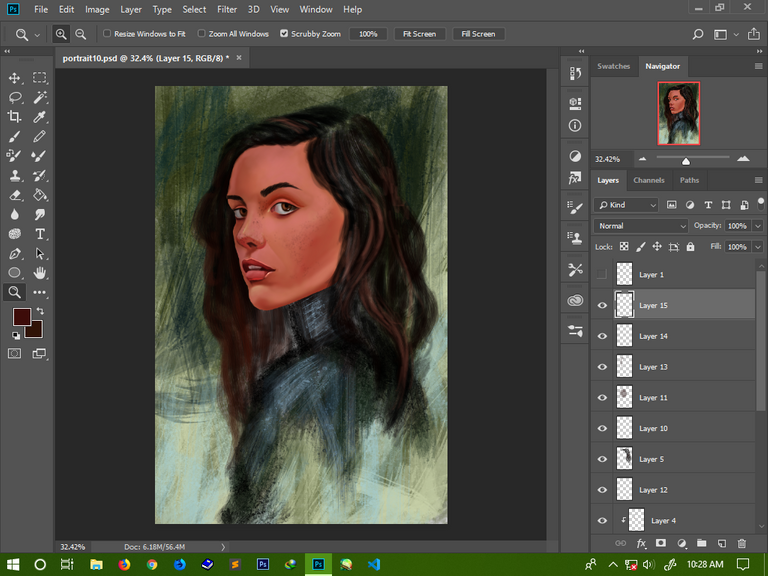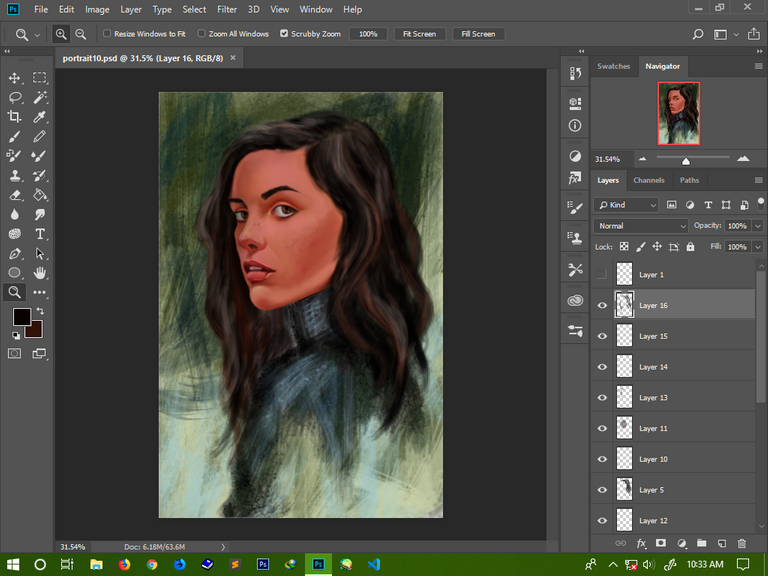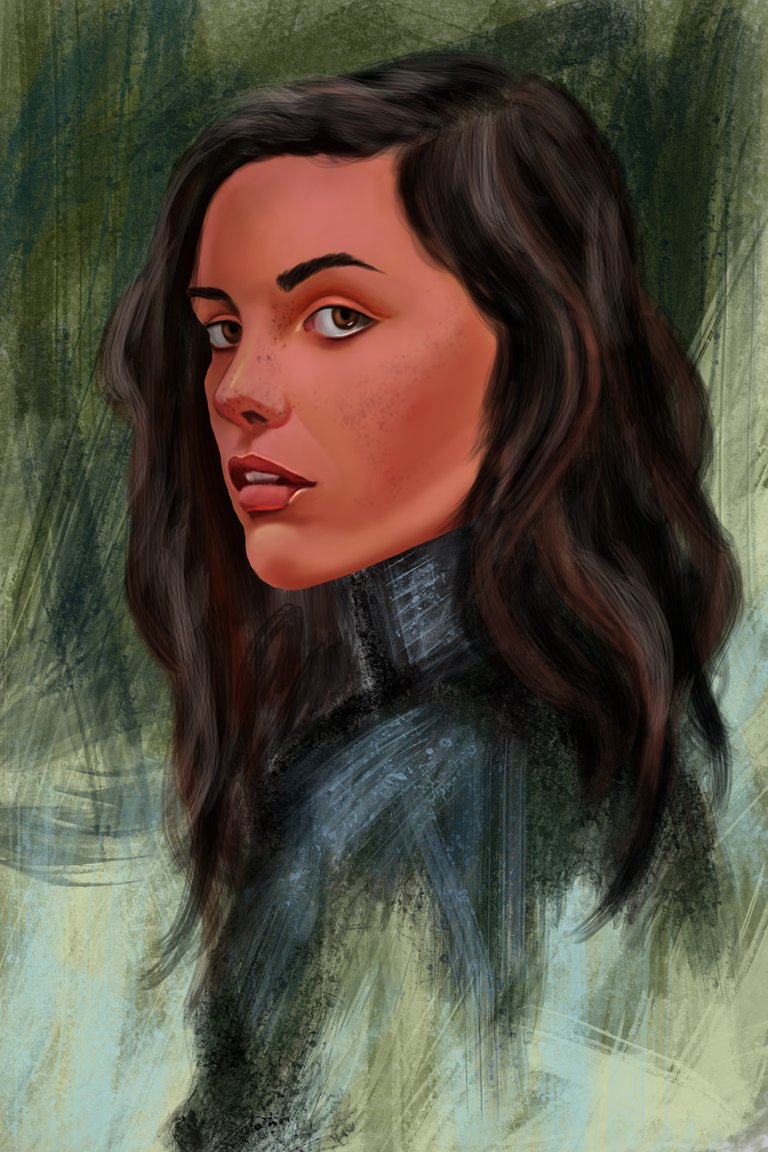 THANK YOU FOR VISITING MY BLOG