Hi everyone, good morning! :)
Once again I'm posting in beta.steempeak.com in the @onchainart community.
I will try again use the crossposting new feature of @steempeak because it seems it didn't work yesterday.
Today I have a work made like always in my mobile phone with Sony Sketch App for Android and fineshed in PicsArt App to give it a retro style.
The Bee Building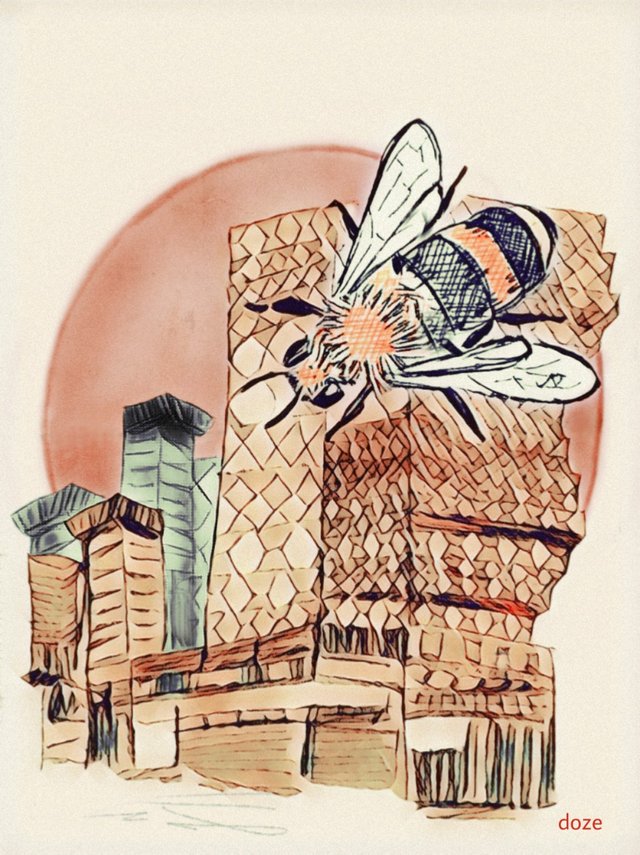 Thanks for following me and support my mobile artwork!
Steem On and let's keep together!