Hi There Everyone!
Happy Monday Night, or…
Tuesday a.m.,
And Many Blessings To All!
👍🏼🙏🏼🙏🏼🙏🏼👍🏼
This is another if the images I worked on, on Sunday,
This one I am calling,
"Incoming"!
This image I made from some pieces of "steel". They looked interesting to Me, so I thought I can do something with these!
(They are "bicycle disk brake rotors)!
👍🏼🤣👍🏼
I started by just bending the image using Mirroring Software. After two Mirrors, and then two Torus Mirrors, I got the center shape. Next I put the image through a few smoothing and very light coloring passes.. Next I added the effects, and more coloring, then "reversed the colors. After this smoothed it all again, and a light vignette, and done!
The coloring sketch is also included for anyone inspired!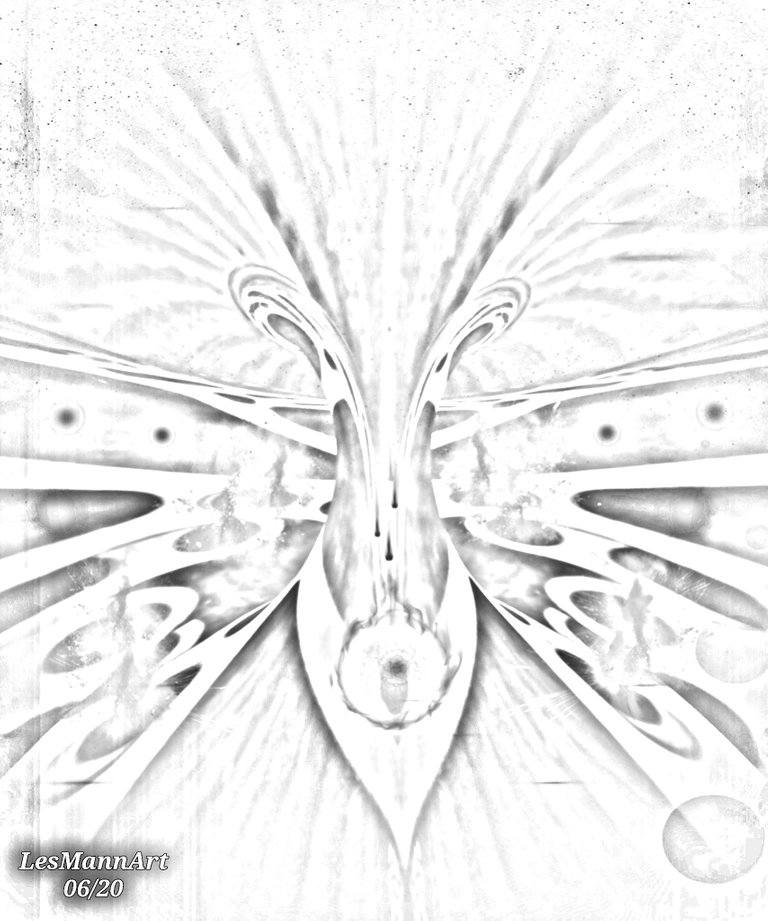 Just print it out, and start coloring!
👍🏼😁👍🏼
I Hope You All Enjoy It!
"Thank You So Much For Viewing,
And A Most Blessed Evening"!
🙏🏼👍🏼🙏🏼👍🏼🙏🏼
---
EVERYONE STAY SAFE!!!
If "Anyone" is looking for artwork - album cover, book cover, whatever - "Let's Talk"!
Leave Me a comment below!
Thanks! 👍🏼😁😅
---
"And let's all make 2020 count, were at the middle"!!!
"Walk with The Father, and He will Walk With You"!!!
Please be "Centered", whenever possible!
🙏👍🏼🙏👍🏼🙏👍🏼🙏
"Time is what You make of it, So make it Your BEST"!!! 👍🏼😁👍🏼
Thank You Again for Viewing!!!
Les
Software used:
Mirror Labs
Chroma Labs
Toolwizphotos
Photo Editor - Mac Dev
Thank You for the Awesome Apps!! 👍🏼👍🏼👍🏼
Thank You Again for Viewing and have a
"Very Blessed Up-Coming Week"! 🙏🙏🙏
---
Remember "The Father" in ALL THINGS!
He "Remembers You"!
---
Please consider an upvote!
Thanks it helps!
---
👍🏼😊😁😊👍🏼
All images property of "LesMannArt"
"No Commercial Reproduction Of Any Kind Without Written Permission".
---