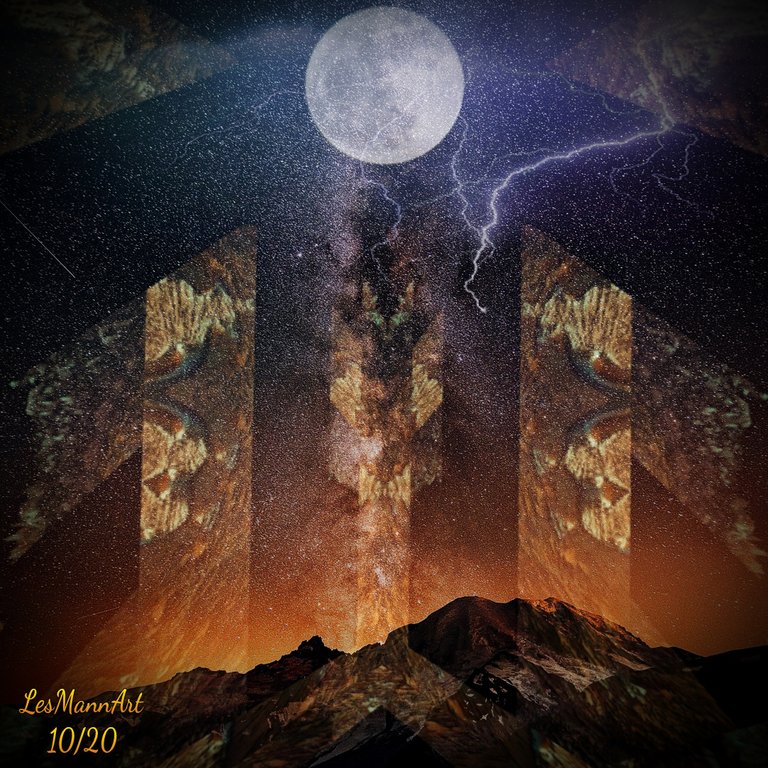 Hello There!
Happy Mid-Week
Evening!
And Always, "Always"
Many Blessings To Everyone!
👍🏼🙏🏼🙏🏼🙏🏼👍🏼
The image I wish to share this evening I am calling,
"The Full Moon Has Risen"!
To start this image I created the three pillars first. These were Gradients I put through a 3-D Corner Mirror. Next I took one if the better Moon images and placed it in the center of the three pillars. Next I adjusted Lighting and Color.
After this I added the Stars, Flames and Rocks.
Then just another Lighting adjustment, Vignette and done!
Here is the Line Drawing! This should actually be fun!
👍🏼😊😁😊👍🏼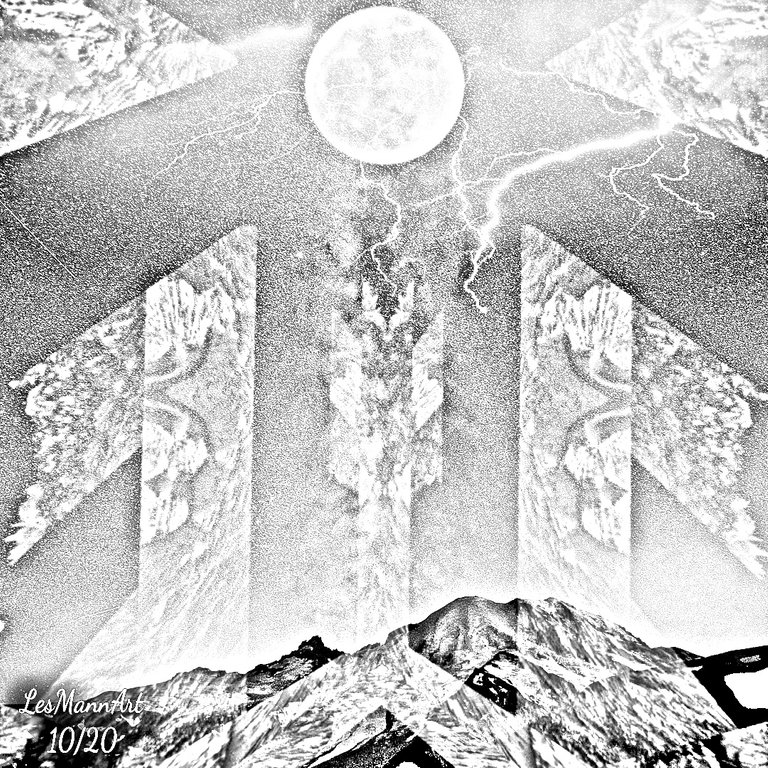 ---
If Your new here and seeking a way to turn
Hive into Fiat,
"ionomy" seems to be a very fast and straightforward way to do it!
Used it a few times and am impressed!!!
👍🏼😁👍🏼
My affiliate link for anyone seeking a new place to trade:
https://ionomy.com/en/aff/e6ba051b08868c9787f2cf491c9f8dfe
---
If "Anyone" is looking for artwork - album cover, book cover, whatever - "Let's Talk"!
Leave Me a comment below!
Thanks! 👍🏼😁😅
---
"Now it's, did You make 2020 count? It's 2/3rds over"…🤔🤔🤔
EVERYONE STAY SAFE!!!
"Time is what You make of it, So make it Your BEST"!!! 👍🏼😁👍🏼
Thank You Again for Viewing!!!
Les
I Wish You,
"Very Blessed Rest Of Your Week"! 🙏🙏🙏
---
"Walk with The Father, and He will Walk With You"!!!
Please be "Centered", whenever possible!
🙏👍🏼🙏👍🏼🙏👍🏼🙏
Remember "The Father" in ALL THINGS!
He "Remembers You"!
---
All images property of "LesMannArt"
"No Commercial Reproduction Of Any Kind Without Written Permission".
---