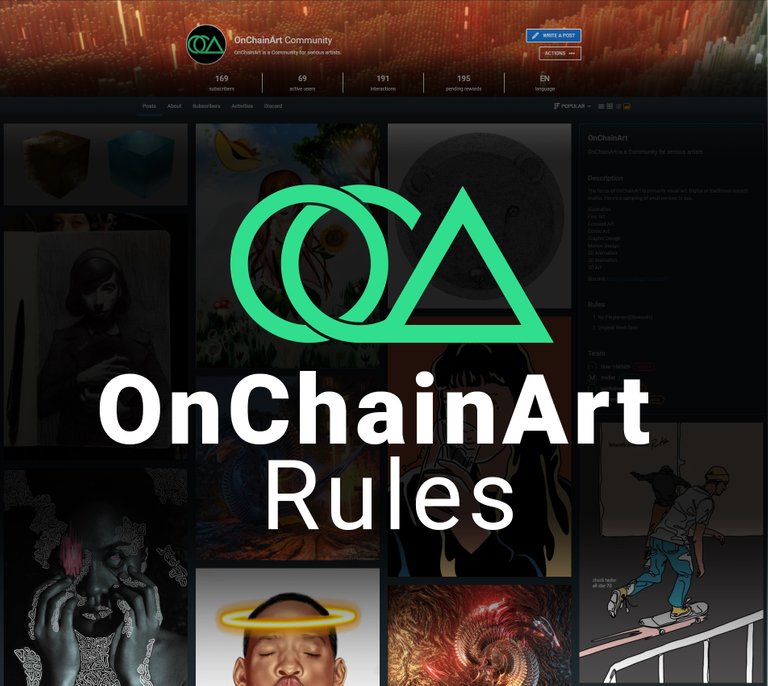 Everyone's favorite subject! RULES...well maybe not, but a key ingredient to any sort of society or community.
So when I first created OnChainArt I did this while Communities were still in Beta and kept everything very simple because there was hardly anyone posting or using these new features anyway. Since Communities have gone live on Steemit and SteemPeak the amount of Subscribers and posts in OCA are thankfully picking up nicely.
So while it's still early I want to be very clear and go into more detail about what this Community is for and what should or shouldn't be posted here.
I've updated the rules in the sidebar to reflect what I'll be detailing here, but let's get into it.
No Plagiarism(Obviously)

So I want to be clear about what I see as plagiarism. Plagiarism in the worst case is literally taking someone else's work, posting it, and saying it's yours, when it's not. I have little patience for this, and it's not something I feel anyone could do as an "honest mistake". So of course plagiarism is not allowed and any instances of plagiarism will be flagged, muted, and your account will be recommended to official blacklists(Just don't).

No Copies/Studies of Other Paintings/Drawings

Copying other artists is a normal part of developing your skills as an artist. As an instructor, one way that I and my instructors before me told our students how to improve is to copy your favorite artists drawings. So to be clear, I don't think there's anything wrong with this, BUT, I don't think this is something you should be monetizing. It's just something you'd do as practice. Also, I'm not naive, and I know that on a platform like Hive the incentive is high to produce content, and it's a lot faster to copy someone else's design than it is to create your own, but that's not what this Community is about. This is a bit more forgiving, so initial cases of this will come with a warning, but repeated cases will result in muting and possibly flagging.

What about studies from photographs? Aren't photographers artists? Studies from photos ARE allowed and of course photographers are artists along with architects, and car designers, and industrial designers. Being that OCA is a Community focused around the visual arts(drawing/painting/sculpting/animation/design), it's understood that visual artists commonly use photographic reference to create their work and we understand that the focus is on the artistry and craft being showcased ie drawing/painting/sculpting/etc. In the same way that I wouldn't demand you list who the architect is for an illustration of a building or I wouldn't ask you to credit the car designer if you draw a car, in regard to photo reference, in OCA it's up to the artist how much of your process you want to share, including sharing your references or inspiration. It is not a mandate or rule to share this information.

Photo Manipulation Must Be Your Photos

You can think of this as a sub-section of Rule #2. Basically don't grab someone else's photo, run a filter on it, then call it your art.

Original Work Only

The previous three rules make this one fairly obvious and redundant, but I still want to spell it out and be very clear. Original work mean you designed and drew/painted/sculpted/whatever, this work. There are some edge cases with things like collage, but this is the baseline.

Only Art Posts

So this means, no questions, or posts just saying hi, etc. Unless there's also some art in that post. Currently the experience I'm looking for with OCA is what you can see now on SteemPeak ie The text of your post won't even be visible by default. If you have questions, or just want to chat. Join the OnChainArt Discord here https://discord.gg/9MCyKxP

Cross-Posts Welcome

Cross-Posting is currently only available on SteemPeak but hopefully other frontends will integrate it soon. A cross-post takes a post from one community and posts it in another community. For example, let's say you author an original art post in OCD, feel free to cross-post that into OCA. Depending on the subject matter, you could even continue and cross-post it again in Alien Art of Steem or another community where it's a good fit.

Re-Posts Welcome

As I've stated before in previous posts. There has always been an unwritten rule here on Steem about reposting older content. #showcase-sunday was the first step in rethinking this cultural stigma, and in OCA I'm doing away with it completely. That doesn't mean spam the same three drawings over and over, but for some of you that have been here for years or months, the art that is long past the payout period is still valuable and can still bring eyeballs to Steem. Art doesn't have an expiration date, but to be mindful of spam, let's say the limit for a repost is something like 2 months. In addition, if you repost older content, please do not do a direct copy and paste of the older post. Create a new post with new text and it's best to mention that the post is a repost. Not all curators on Steem agree with everything we're doing here in OCA and there should be full transparency so there's no voters remorse.

Don't Be A Dick

Again this might seem very simple, but I want to be a bit more specific. Of course this means that we should all be civil towards each other, but that does not mean an echo chamber of positivity. It is natural for humans to disagree, argue, and clash. This is all allowed as long as it doesn't devolve into personal attacks or harassment.
Also, here in OCA we hold to the implied design of the curation system of Steem, meaning upvotes AND downvotes are tools for proper curation. In the same way that you wouldn't ask for justification for why a user upvoted you, please refrain from attacking or demanding justification because users have downvoted you.
Rule addendums
If you use photography as a source for creating artwork, that's still fine. A good example of this is the work of the amazing @barbarabezina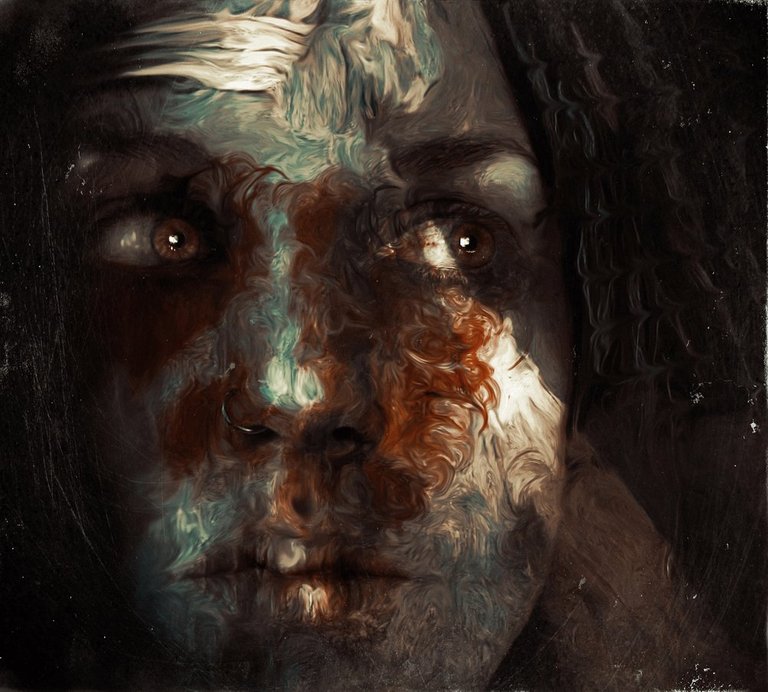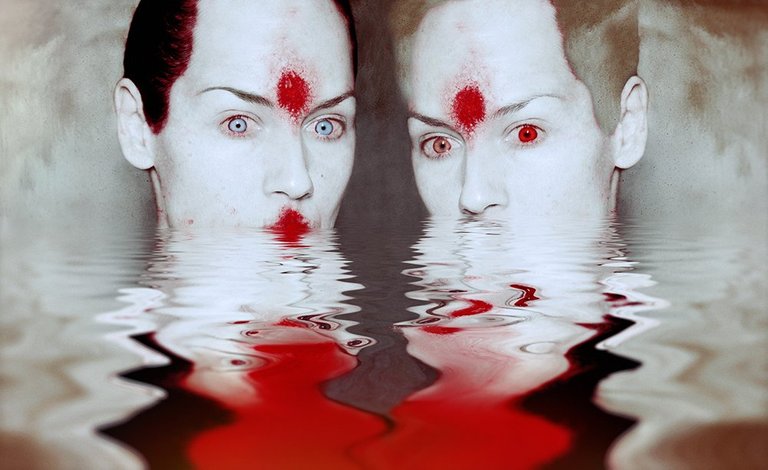 but if the work you're showcasing is JUST photography, then it's a better fit for the Photography Community admined by one of the Mods here in OCA @kommienezuspadt.
Photography posts in OCA will be muted from this point on.
Again, there is nothing wrong with this sort of work, but I don't think it's a good fit for OCA and there is a Community where I think it's a better fit at this point. Alien Art Hive is a great Community Admin'ed by the amazing @juliakponsford and I think that sort of work is a great fit for that Community.
The whole point of Communities is to get people to the content they want to see faster, and connect people interested in the same type of stuff. Supporting these communities is a net positive for Hive.
I'm still allowing crafts even though I don't really think that's a great fit either, but it's because as far as I know there is no crafts Community yet. At least not one that is well curated, but for the record I think if you're really into crafts, making a Community is a huge opportunity. The reality is that success on Hive is in large part due to having a positive reputation. I don't mean the score, I mean people know you as someone working to better Hive and creating real value. Obviously there are a lot of people into crafts, so if that's your thing, I'd say take the leap and own that Community.
Sharing Reference if your art is based on a single reference.
Some of you already do this, but I'd been hesitant to make it a rule because it's not really the norm on other platforms and when new users come here I didn't want to throw a bunch of restrictions at them while I'm trying to get them to post. But over time I've come to the other side of this debate and I think it just provides needed clarity for exactly what it is you're showcasing. So the rule will be to provide a link to the original source photo. The photo does not need to be included in your post, just a link to it, but if you want to share the photo as part of your post of course you can do that too. The exception to this rule is if you own the photo reference, or have purchased the rights to them. An example of this would be if you buy a photo reference pack. Since you bought the photos, they don't exist online and since they are a for profit product it wouldn't make sense to post them here.
Keep in mind this is for PHOTO references and that studies of drawings and paintings are still not allowed in OCA.
So that's all for now, and these rules won't be retroactively enforced. Just from here on out. Thank you all so much for the support and let's all push forward to 10k Subs! (Arbitrary goal I set)