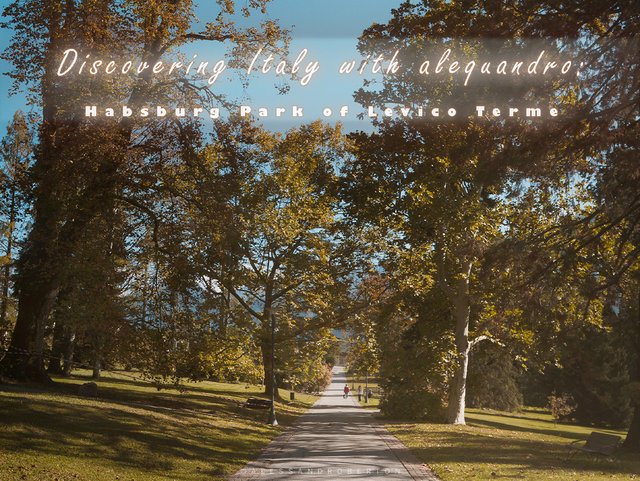 Welcome to this new episode of "Discovering Italy with alequandro"!
Last post we walked in the town of Levico and visited the main church.
In today's post we will walk through the Habsburg park, the most important park in the city and the largest historical park in the Province of Trento
ITA
Benvenuti in questo questo nuovo episodio di "Discovering Italy with alequandro"!
Nello scorso post avevamo camminato nella cittadina di Levico e avevamo visitato la chiesa principale.
Nel post di oggi passegeremo nel parco Asburgico, il parco pià importante della città e il parco storico più grande della Provincia di Trento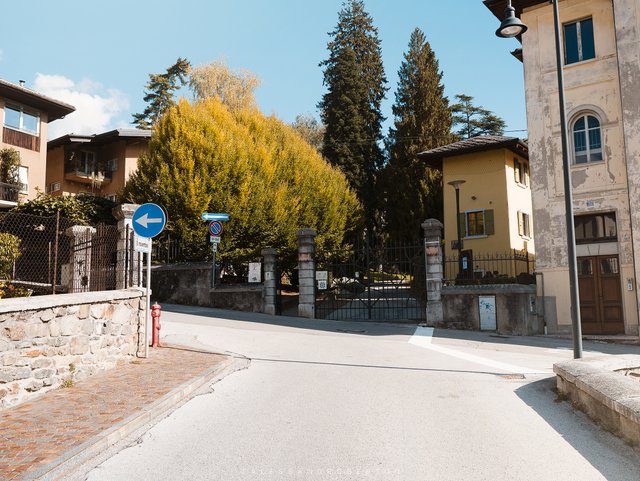 The park is also part of the "Great Italian Gardens" network.
The network includes Renaissance, Baroque and modern gardens: five hundred years of design and history of garden and landscape art, a unique artistic and botanical heritage with over 120 gardens.
I admit that I did not know this network of gardens and I find this initiative very interesting!
ITA
Il parco fa anche parte del network dei "Grandi Giardini Italiani".
La rete comprende giardini d'epoca rinascimentale, barocchi e moderni: cinquecento anni di design e storia dell'arte dei giardini e del paesaggio, un patrimonio artistico e botanico unico al mondo che conta oltre 120 giardini.
Ammetto che non conoscevo questa rete di giardini e trovo questa iniziativa interessantissima!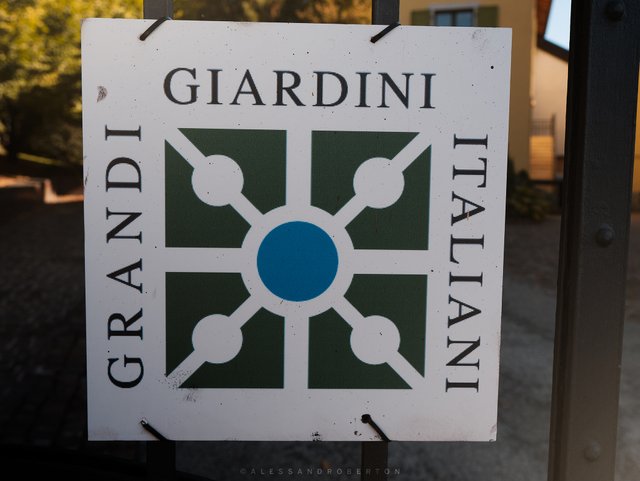 At the entrance, a sign posted a fundraising initiative to help the park return to its former glory after the great Vaia storm that took place last year and which I showed you, in previous posts, the devastating effects which caused in almost all the woods and natural areas I visited...
ITA
All'ingresso un cartello riportava l'iniziativa di una raccolta fondi per aiutare il parco a tornare all'antico splendore dopo la grande tempesta Vaia che c'è stata lo scorso anno e di cui vi ho mostrato, nei precedenti post, gli effetti devastanti che ha causato in quasi tutti i boschi e aree naturali che ho visitato...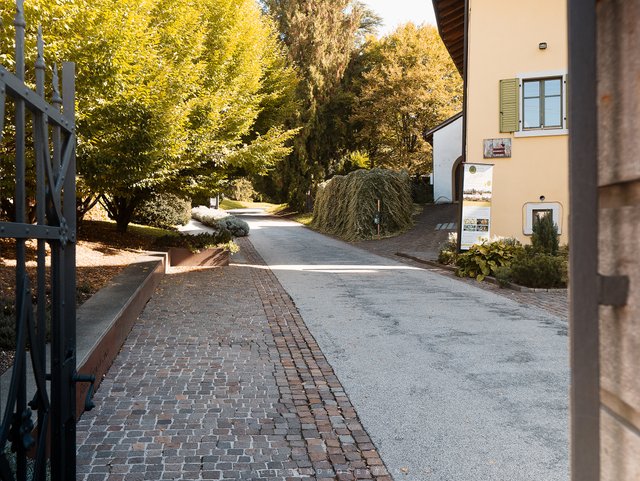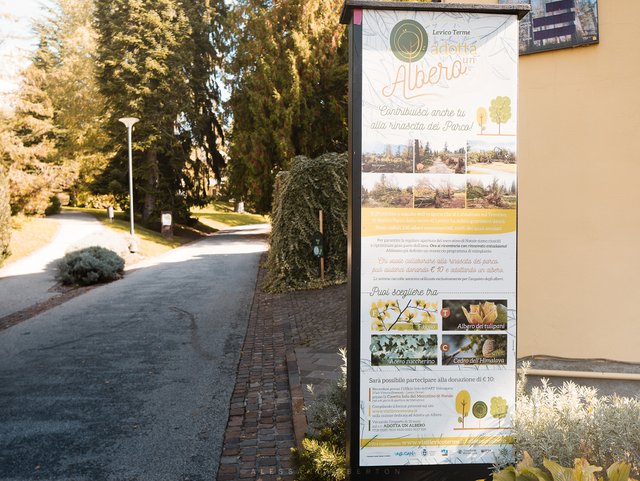 In the park you can find 76 species of trees and a total of 125 shrub species, for a total of over 550 plants.
A natural oasis, quiet and pleasant to visit.
It has an area of 131,670 m² and was inaugurated in 1905.
ITA
Nel parco si possono trovare 76 specie di alberi e un totale di 125 specie arbustive, per un totale di oltre 550 piante.
Un'oasi naturale, tranquilla e piacevole da visitare.
Ha una superficie di 131.670 m² ed è stato inaugurato nel 1905.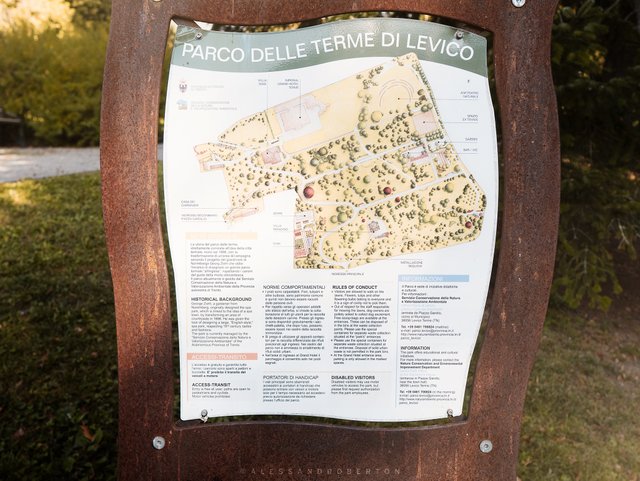 I visited the park on a weekday and it was quiet and there were few people.
I must say that it is always spectacular to see such majestic plants...
ITA
Ho visitato il parco in un giorno feriale e infatti era tranquillo e c'era poca gente.
Devo dire che è sempre spettacolare vedere piante così maestose e antiche.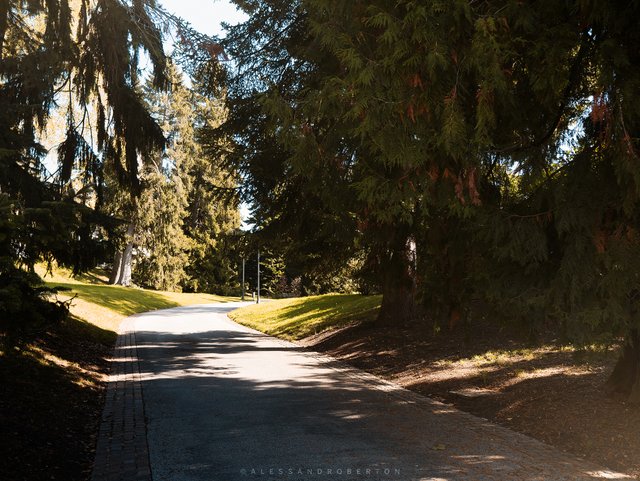 In winter the Christmas markets are organized, they say it's beautiful because the park comes alive with lights, scents and music...with the snow I imagine it's beautiful!
ITA
In inverno vengono organizzati i mercatini di natale, dicono sia bellissimo perchè il parco si anima di luci , profumi e musica...con la neve immagino sia bellissimo!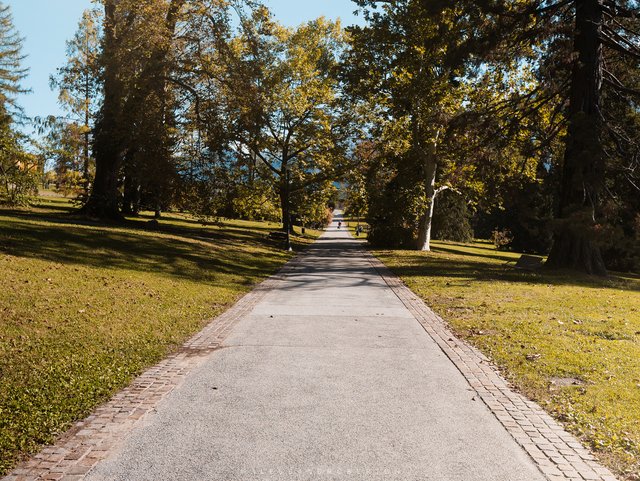 Some areas of the park are exposed to the surrounding mountains...
ITA
Alcune zone del parco sono esposte alla vista delle montagne circostanti...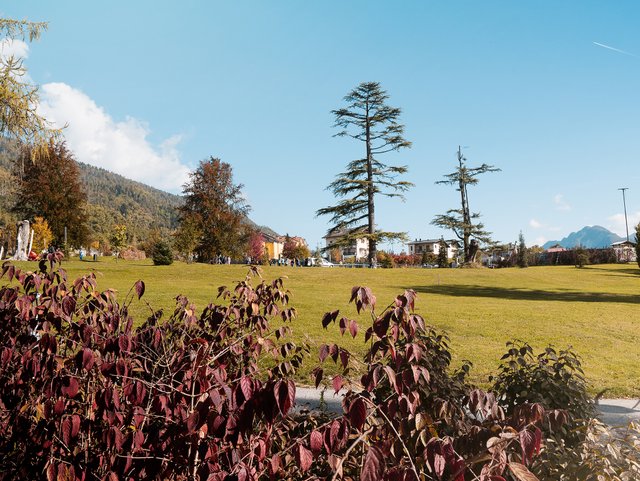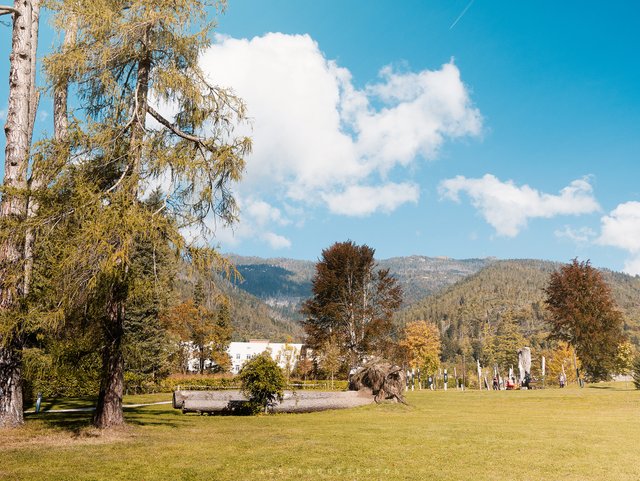 A little further on we meet a group of children engaged in a race car along the park.
ITA
Poco più avanti incrociamo un gruppo di bambini impegnati in una gari di corsa lungo il parco.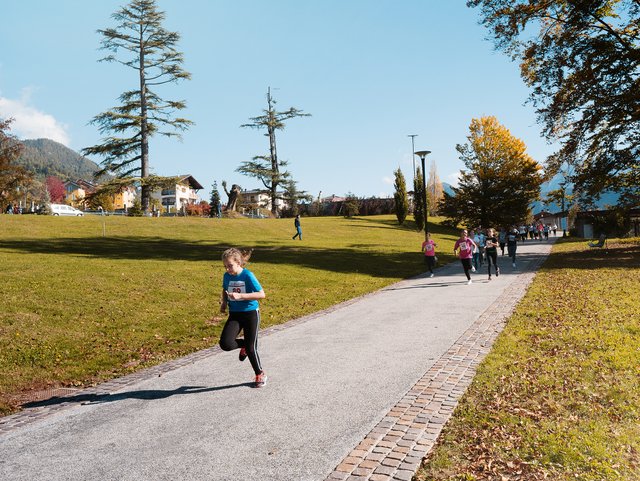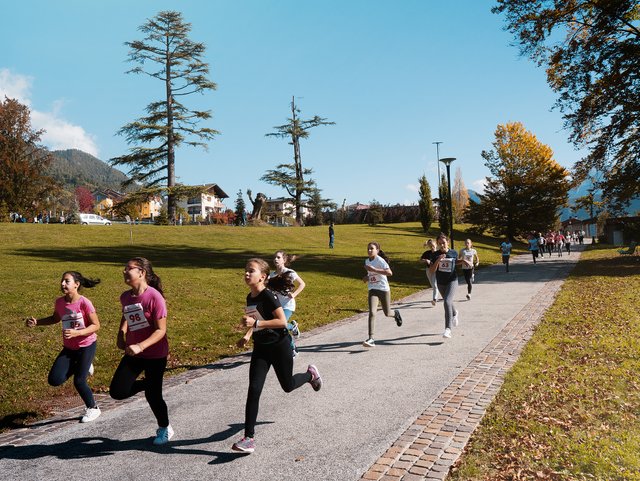 Shortly after, in the trees there was a particular building, so we approached to see up close...
ITA
Poco dopo, tra gli alberi c'era un edificio particolare, così ci siamo avvicinati per vedere da vicino...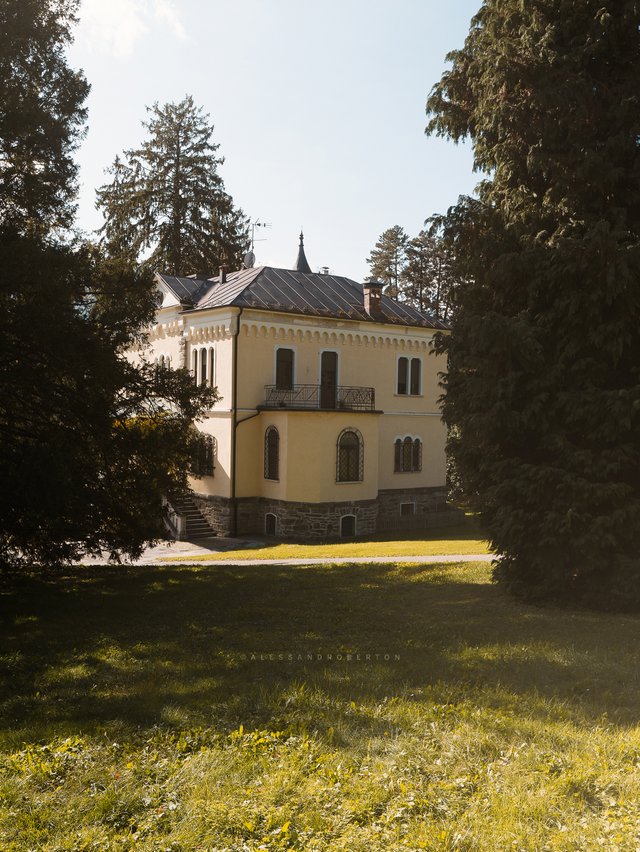 We didn't imagine it was such a characteristic building!
It's called Villa Paradiso and it was the ancient home of the Gardeners!
Now there is the park management office and you can visit the water exhibition.
ITA
Non immaginavamo si trattasse di un edificio così caratteristico!
Si chiama Villa Paradiso ed era l'antica casa dei Giardinieri!
Ora lì si trova l'ufficio della gestione del parco ed si puù visitare la mostra sull' acqua.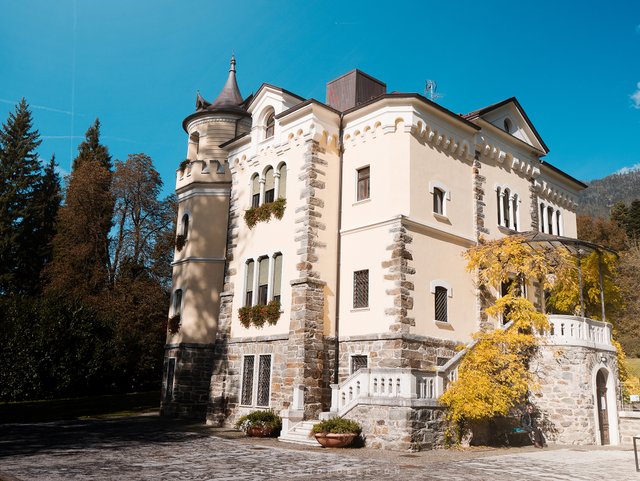 The villa dates back to the end of the 19th century and was built in liberty style by the gardener Georg Ziehl of Nuremberg, who, wanting to build a place of care for the mind and the body in a relaxing and pleasant environment, designed the entire park.
ITA
La villa risale alla fine dell'800 ed è stata realizzata in stile liberty dal giardiniere Georg Ziehl di Norimberga, che, volendo costruire un luogo di cura per la mente e il corpo in un contesto rilassante e piacevole, progettò l'intero parco.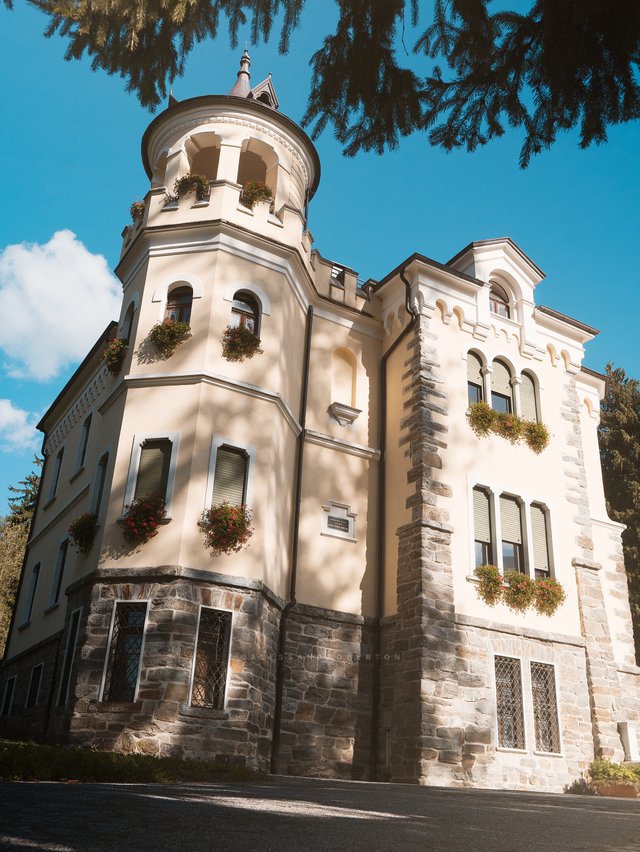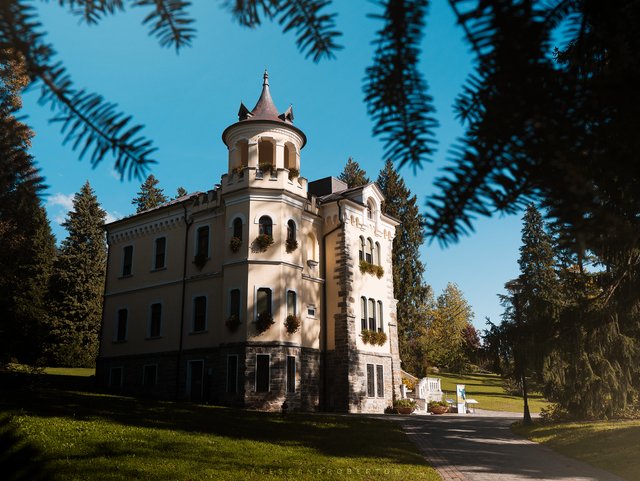 Continuing the visit of the park, despite the autumn season, we came across many flower beds enjoying the presence of some beautiful butterflies.
ITA
Proseguendo la visita del parco, nonostante la stagione autunnale, ci siamo imbattuti in molte aiuole fiorite apprezzando anche la presenza di alcune bellissime farfalle.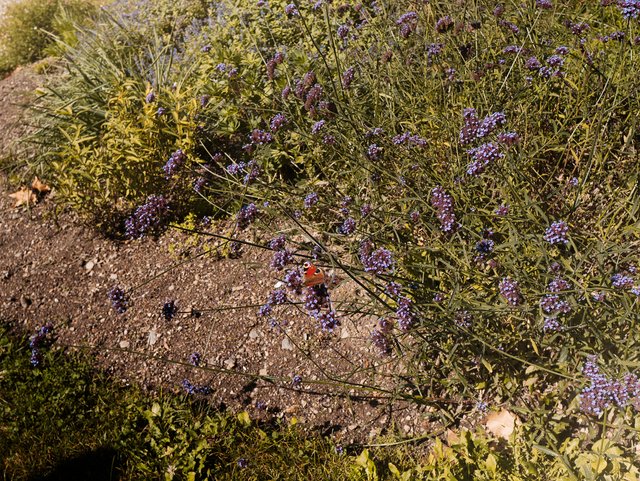 The strains of some centuries-old plane trees ruined by the storm, have been enhanced making them become works of art of the park.
ITA
I ceppi di alcuni platani secolari ormai rovinati dalla tempesta, sono stati valorizzati facendoli diventare opere d'arte del parco.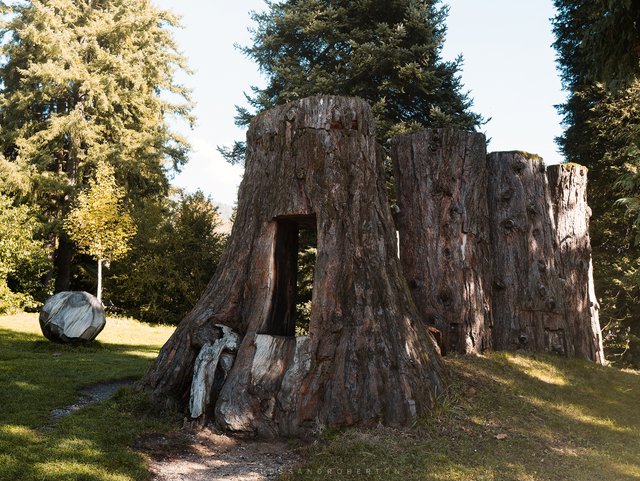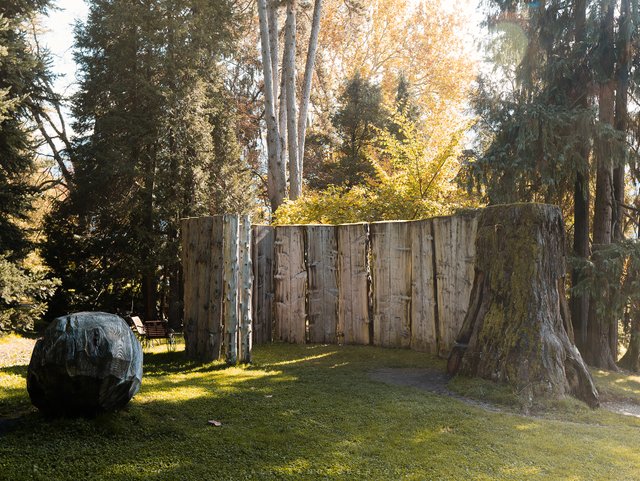 Not far away, a regal building stood out among the centuries-old trees.
It is the ancient summer residence of Princess Sissi and Emperor Francis I of Austria, today used as a luxury hotel with a spa.
ITA
Poco distante un edificio regale si stagliava tra gli alberi secolari.
Si tratta dell'antica residenza estiva della principessa Sissi e dell'imperatore Francesco I d'Austria oggi adibita a hotel di lusso con centro termale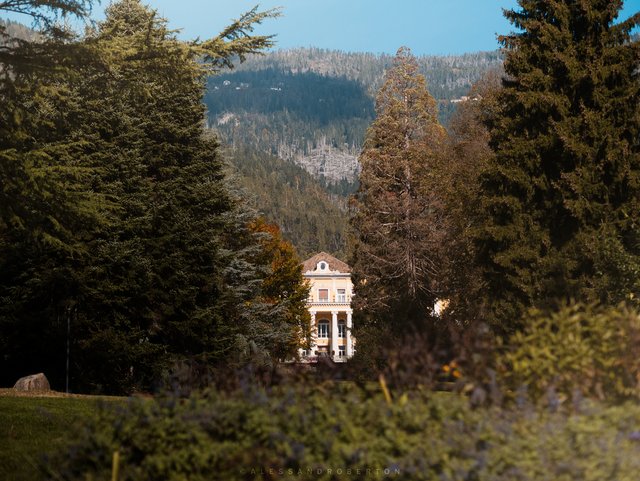 Look how big this trunk is!
I can't imagine the violence of the storm that brought it down!
ITA
Guardate che dimensioni questo tronco!
Non riesco ad immaginare la violenza della tempesta che l'ha abbattuto!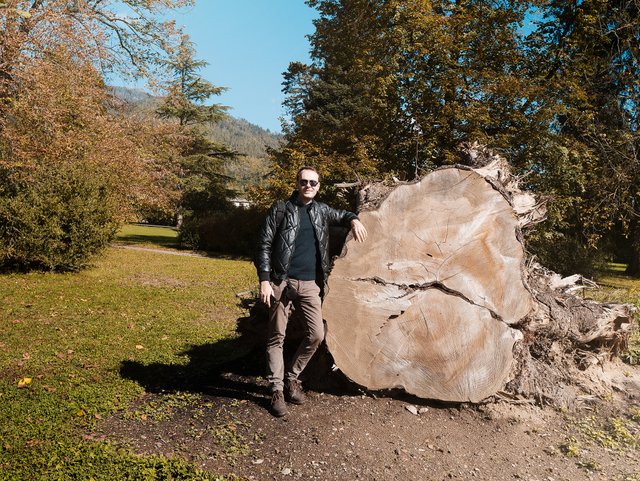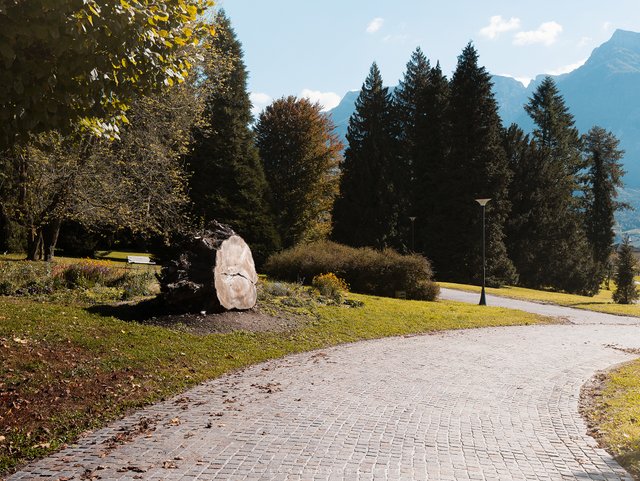 The curiosity was great, so I went to do a couple of shots at the imperial hotel...
ITA
La curiosità era tanta, così sono andato a fare un paio di scatti all'hotel imperiale...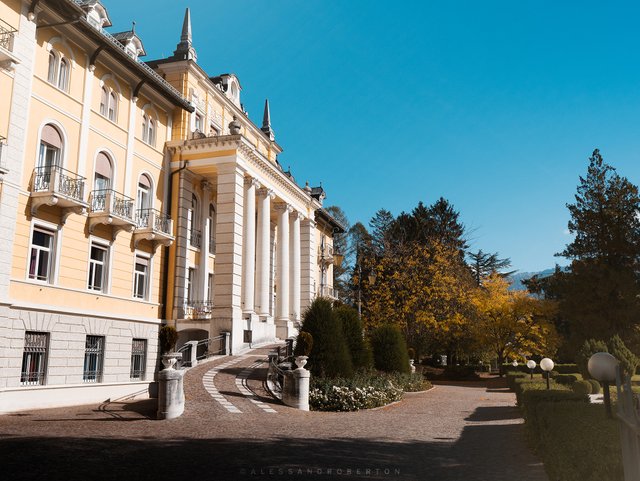 I would say that it is not bad as a summer residence, I could be satisfied!
I'll keep that in mind for when I get rich with cryptocurrencies! :D
ITA
Direi che non è male come residenza estiva, mi potrei accontentare!
Lo terrò a mente per quando diventerò ricco con le criptovalute! :D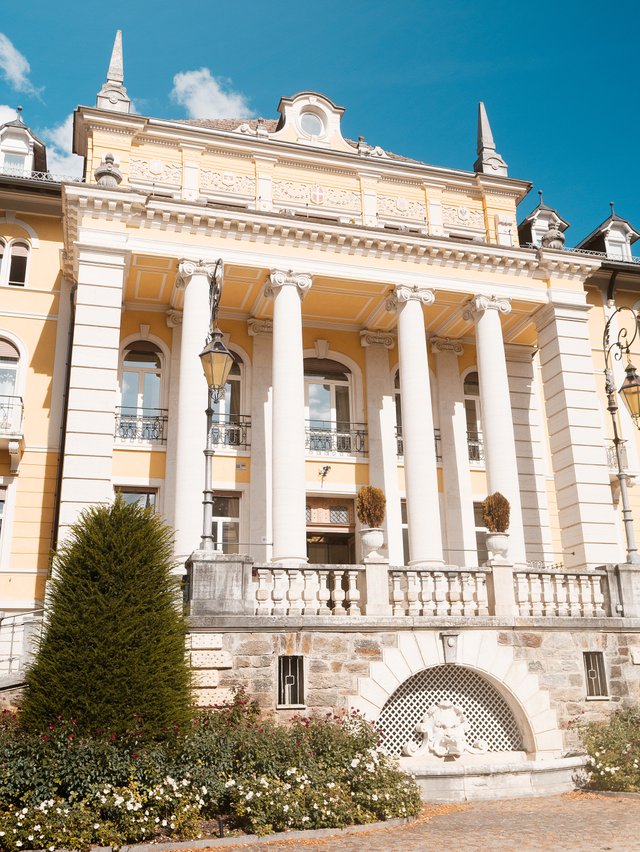 This is the entrance to a swimming pool, it has all the wooden structure...
There is also another outdoor pool in front of the main entrance, on the other side there is an amphitheater.
ITA
Questa è l'entrata a una piscina, ha tutta la struttura in legno...
C'è anche un altra piscina all'aperto di fronte all'ingresso principale, sull'altro lato c'è un anfiteatro.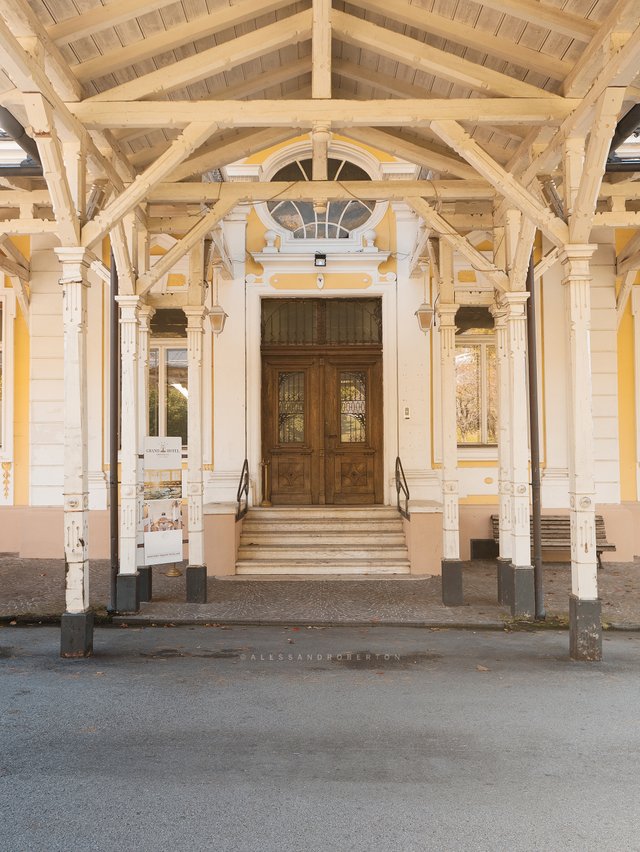 One last look, as I walked down the avenue that led out of the park...
The visit of the park ends here, I hope you enjoyed the post.
The visit to the park was not planned but I must say that it was a pleasant discovery!
ITA
Un ultimo sguardo, mentre percorrevo il viale che portava fuori dal parco...
La visita del parco si conclude qui, spero che il post vi sia piaciuto.
La visita al parco non era prevista ma devo dire che è stata una piacevole scoperta!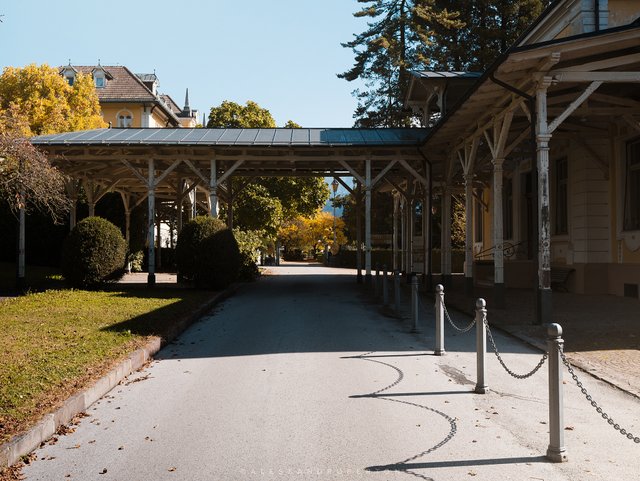 I thank you for the visit and for those who follow me in this adventure to discover Italy!
See you at the next post! Ciao!
ITA
Vi ringrazio per la visita e per chi mi segue in questa avventura alla scoperta dell'Italia!
Ci vediamo al prossimo post! Ciao!