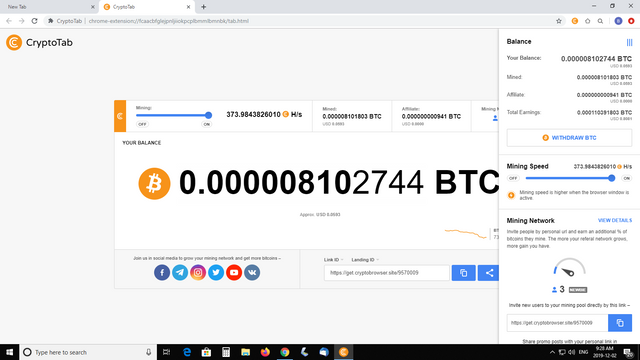 Issue's with this buggy crypto stuff is abound! I'm just reporting what I find.
I have been mining bit by bit for the past month and earned a cool 0.80 USD! This would be very exciting considering the payment still hasn't shown up and it's been 3 day's.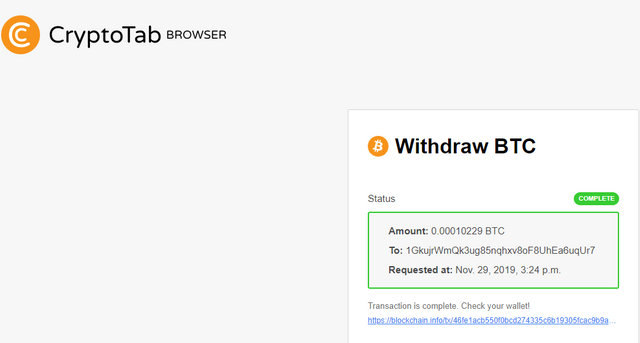 Either the network is super slow, or something has gone wrong on the blockchain. I don't want to say I have been 'scammed' because I checked blockchain explorer.
So, what was the culprit? Just needed to update my Atomic Wallet!

So in the end I got paid a few cents for leaving the browser open when I am not using the computer; or using it!
Is the electrical output the amount that I deserve? Probably not.. but I still acquired some bitcoin. The fee's itself are pretty devastating at such small amounts; but it is what it is. This was for test purposes. I'll probably keep the program running because frankly I still like getting a little BTC here and there.
You can join my free mining network:
https://get.cryptobrowser.site/9570009
Why not.. it's very passive BTC. Whether the electricity is worth it; I'm not going too in depth.