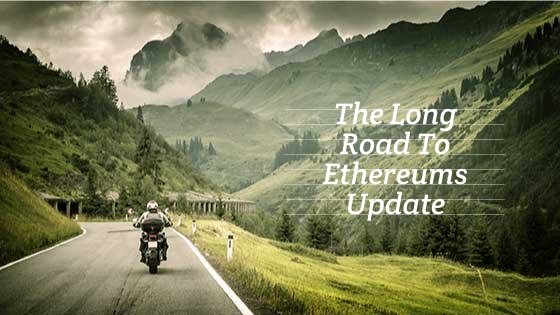 Ethereum is gearing up to launch what I believe will be the biggest update ever for cryptocurrency. One I feel will either make ore break crypto as we seem to be in a rather delicate time at the moment for crypto.
Crypto has been based rather hard from regulators, government and well just news in general. There really have been no good updates for crypto at all this year and its showing by the rather lackluster market cap that is almost all centrlized into bitcoin now at nearly 70%.
That being said Ethereum is the one coin that might be able to increase the market cap again and maybe even really pull off the flippening since bitcoin most likely will never update from how it is today.
Istanbul hardfork is the name of the next hard fork and it brings a number of updates to Ethereum that will help the network and even increase the ERC tokens to a new version called ERC 777 which is backward compatible with ERC 20 tokens.
This testnet is slated for October 2nd at the moment which is less then a month away.
This update was slated for Sept. 4th however a large amount of development had taken place and a number of those EIPs will be added into this update.
The difference with this from the last major update is that Istanbul will be on the testnet for a while most likely before a hardfork date is set. In the last major update the testnet date AND hardfork date where both announced which put increase pressure and room for mistakes. This time around we only get the testnet date and after everything is looking good we then get the hard fork date.
---