How I see being a newcomer / low account on Steem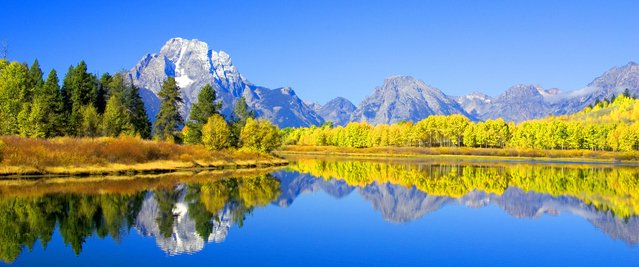 Photo by Jack Sanders from FreeImages


Being a newcomer
Basic
After much thoughts on HF22 (HF21), I've finally realized something. Surely, being a new account doesn't do well with Posts. I mean with the decrease of rewards, it is definitely not "worth it" to be a full-time blogger on steem... or is it really so?
It took me a while to realize something... that is, an aspect which many newcomers don't realize, and many low-accounts don't realize either... I'll plead guilty of that too:
Hey, you want your posts to be curated by many people, nice... but how do you want them to know you, please?
That's where HF22 comes in. You're that newbie, your account isn't worth much, & up to now, "networking" wasn't worth your time. But right now... it isn't like that anymore.
Remember you can give 11 100% votes a day. That means, that you can do 11 connections a day. Right now, your primary need isn't to post every day, it's to post around once a week (as to always have an active post) which also means you can focus on even higher quality.
As for the rest of your energy?
The answer is simple, goddamn network with people. Find those posts you can say something about. Either because it's your field of expertise, or because you managed to find relevant information about on the internet. It can even be reviews of works, in the creative content. Which author isn't happy to have someone who tells them "Hey I liked this because of..." that because of doesn't even need to be something extraordinary, nobody is asking for you to make a literary critic, it can be something super simple "it called to me as it happened to me, the hero was too forceful I didn't like it," etc. Yup, you can make simple comments.
Don't forget to also vote for that person, so that you get some curation reward, which will higher your SP and get you up the trending page.
Why use comments?
For an extremely simple reason: because it engages you with some people. Don't be impatient, not everyone will answer every comment you make, but seeing you twice, trice, etc, they will begin to interact with you, look who you are etc, thus getting traffic to your page.
Don't be a one-timer, don't decide someone doesn't deserve your comments because they aren't replying, keep commenting, keep getting engaged atop of curating.
This will get you more traffic to your own page, in an equitable way.
Think in a broader way
All those "like" (upvotes) you give aren't just free decorations. First off, they give you curation rewards, and then they give you some experience. Think about why you upvote the posts, what brought you to this or that particular person's blog... That's also what you want to achieve.
Also, brand your own posts. Make sure that you have something that identifies a post as one from your account. It can be a fixed image. I recently got this tip that it would be good for me to differentiate my posts' category (Personal / Vision Media Future) not by using 2 different accounts, but by an image that immediately tells my reader if it's personal or not. Following this, I've picked the one above for my personal ones, and the other one that you've seen up to there for the Vision Media Future ones).
There is nothing such as a free meal in life. You need to check others' account. Frequently visit the people in your own follow list, and make sure to leave comments when you can, engage those people both in comments when you aren't close, and in discord / WhatsApp / etc when you get closer, with this, you will find out that they will get a closer interest to your own publication.
Another thing is that given steem's price, there's absolutely nothing to gain for you from posting at 50/50. Directly pick the 100% SP, aim to grow your SP first. Why? Because the reward you are giving others is directly linked to the SP you have, and therefore, you can interact with people in a more meaningful way, with your SP growing, people will also want to engage with you more in order to get your attention, means you will get more upvote as the upvote you can give are more and more worthwhile.
With most newcomers doing that, the average reward will be better overall, and the people who really invest time and thoughts on the platform will get rewards. Don't forget to join discords servers when available, to get to know more people, the more people you know, the more people will follow your publications.
The change from HF22
I think that the HF 22 in this matter is that now, newcomers are more incentivized to participate, as they'll earn more from a single good quality post a week + curation, than from posting every day and not curating.
Low SP accounts
Getting out of the "low" status
There are several missions to accomplish to do that, definitely.
First is, of course, curating content. That is because as long as you are a "low SP account" you really aren't going to be all that rewarded for your posts anyways.
Second is to pick witnesses & discord server wisely. Pick one with a discord server that helps engage people together, not just upvote you. What a low SP account need is an audience, and it's definitely not going to give you one if you use bid bots for people don't read the posts / don't interact with those who are actually voting for, you won't get a thing from this end.
Certainly, nobody will take an immediate liking to your content, but you have to keep it up. You can also decide to mostly engage in curating / content, rather than posting until you are at a point where your vote is attractive enough to make you interact with people who are on another level in the blockchain.
Don't self-vote
First of all, you are only receiving 50% of your own self-vote, then you are also going to get the hatred of the self-voters hater, and you really don't want them on your back. If you have followed the advice above, as a low-sp account, you will have more in external votes than you have in your self-vote, so save yourself the trouble & hate, and get yourself into good terms with people, you are definitely going to be more rewarded that way.
Conclusion
While HF21/22 may seem like a bad thing, but in fact, it may end up being a blessing in disguise for the newcomers & low SP account holders. What they couldn't make by simply posting, they can make by curating people, getting in touch with the community at large, and investing their time in interaction will definitely make them out of that zone faster than just blindly posting and trying to figure out an audience.
Also, there's now a strong incentive to get SP, which means that indeed, buying your way out of that dark zone, and thus investing in your own account, is important. Growing the accounts to the point where you can empower the people you interact with will make your own audience grow too, which is another indirect impact that I hadn't foreseen back then.
That means that this "two-week wait" for creating an account is the last thing that's left to solve. I was thinking of a solution like making the account with > 10 SP capable to make only and exactly 1 post per week, and 2/3 comments/week and a forced 100 SP option, then put a 10SP lower limit to the power down (means you can't power down below that) would make it fair as it would mean that the people wouldn't be able to abuse that feature...
Let me know what you think!


If this post is older than 7 days, please support by upvoting my latest post:


latest post ||

latest post
Yours,
@DjennyFloro
---
---