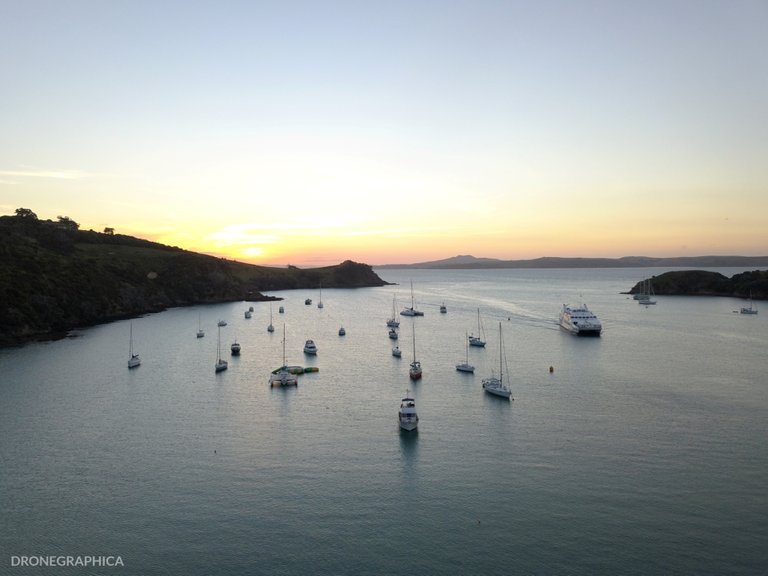 I recently picked up a copy of Michael Palin's 'Around the World in 80 Days' - an entertaining read. Michael Palin is a great story teller and orator. The most intriguing part of his story of travelling from Dubai to and through India and to Hong Kong. Having traveled a bit of India myself, I can relate to his own experiences. It's amazing and can be just plain crazy. I can't wait to go back to see and experience more of the sights, sounds an smells. Well, maybe less of the latter. That isn't the point of of this article though, what is important is that in 1988 he was picking up on the start of a worldwide environmental issue. Pollution from floating plastic, polystyrene, textiles... just 'stuff' that humans produce and consume on a massive scale and then often throw without giving much thought. This, multiplied by negligent waste management and attitudes towards disposal of waste is what has led us to where we are now. A great environmental problem of our stuff existing in places it shouldn't, like remote islands, beach, mountains (look at Mt. Everest!) and the sea.
Read the passage below: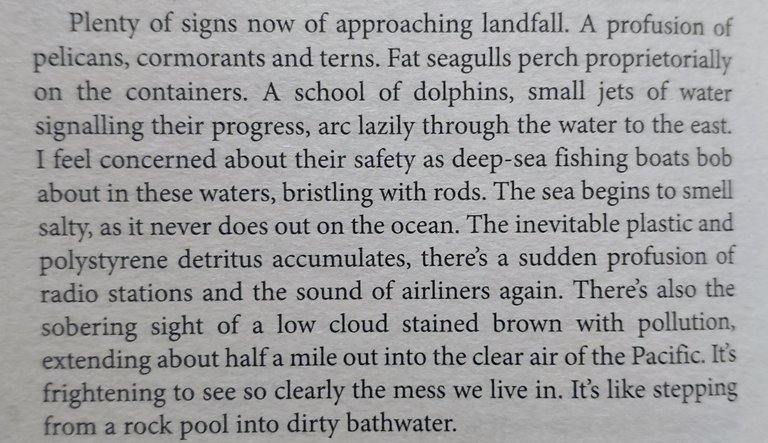 Source: Around the World in 80 Days
I read those lines and thought, if only he knew back then what it would be like now. In the book the only real mention of this sea borne pollution was from Arabia to India and into the South China Sea, precisely where, these days the bulk of the pollution is coming from, from their rivers that drain to the Indian and also the Pacific Ocean. Our good friends at The Ocean Cleanup published some research recently, which I had the pleasure to be take part in, in a former career. Take a look, what do you see?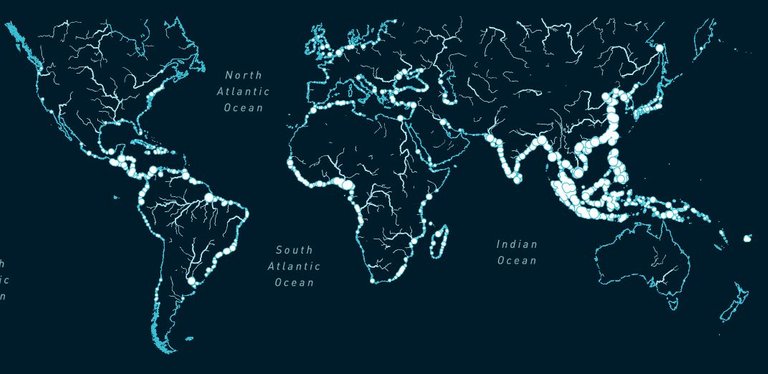 Source: The Ocean Cleanup
An extremely large percentage of the worlds water borne plastic and trash comes from rivers from Asia and this infographic shows this. Here people are consuming so much single use plastic it's unreal and with the Western world now taking actions to reduce its junkie-like dependence of extremely convenient plastic items (they say they are), the nations of Asia must do too, and they will. They must empower their citizens, reduce consumption (not just increase recycling! It seems to rarely make a difference), instill better a waste management and stop the flow any way they can! I'm not saying its all the fault of the East, this is everyone's issue.
The Ocean Cleanup have now invented a new device, called the Interceptor. This aims to trap plastic on the surface of the water in rivers around the world. Of course though, we have to bear in mind that much plastic sinks and travels along the river floor and this may interfere with other natural processes, but its a strong start that is sorely needed.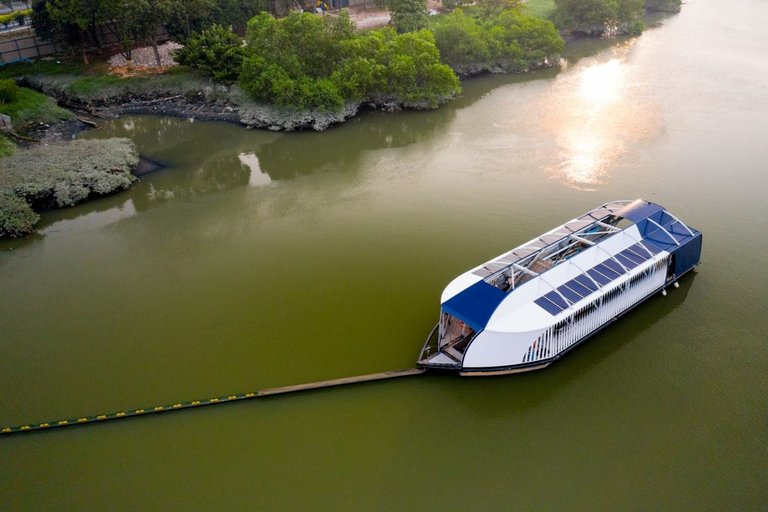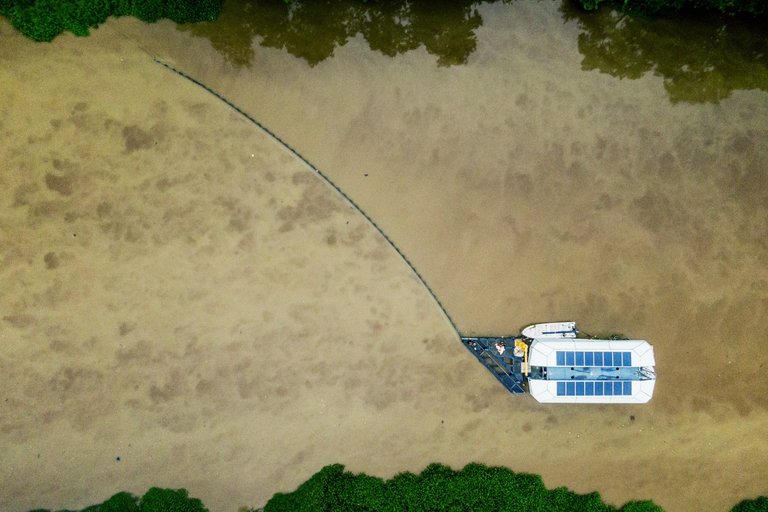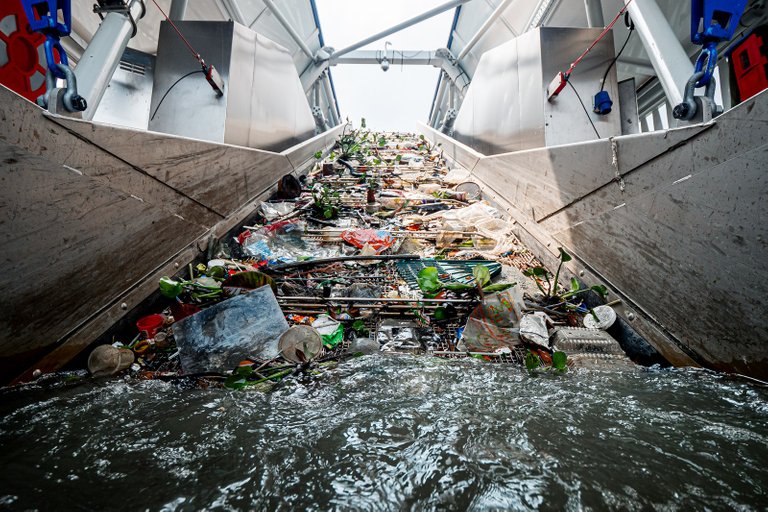 Source: Wired
We need to continue to be mindful that much of our litter on the streets, blows into rivers from wind. We must also stop using rivers as a way of transport our trash to somewhere else. Rivers are supposed to be fresh and revered, in India they are seen as gods!
As a reader of this article and a person of this great Earth you can help by:
Being mindful of what you do with your waste, don't just pile it up in the street and hope someone will take it away.
Don't think recycling will save the day - reduce your consumption, refuse products that are not sensibly packaged.
Don't chuck stuff in river and the sea, obviously!
Observe the environment, see what the issues are an adjust your thoughts and actions if they may be negatively affecting it. For example, don't just bury those disposable BBQ's at the beach.
Be happy to pick up waste or keep your local environment looking clean. It all starts locally, that is where you can make your true impact on the world.
For a bit more interesting factual information, look at this. Why not measure the amount of plastic in the rivers by Asian Elephant?!: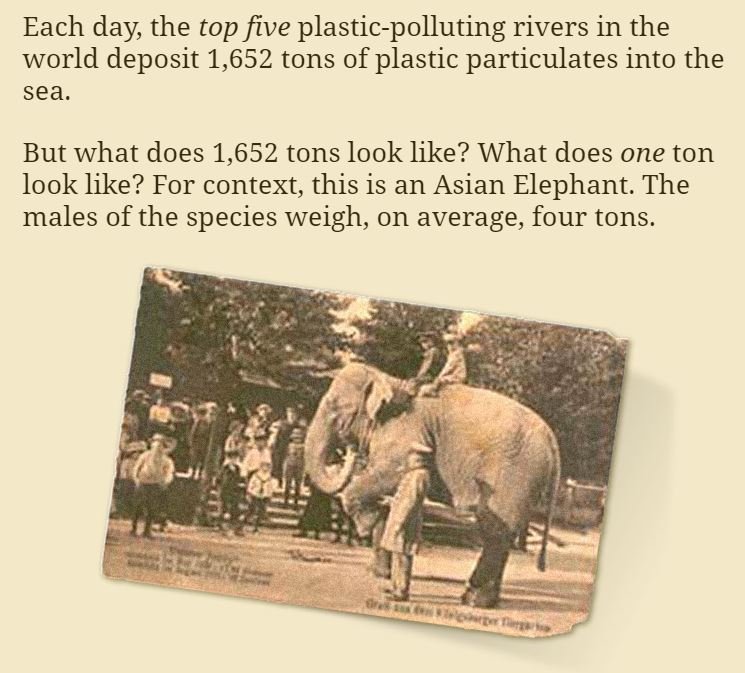 Source:
Rivers of Plastic
Well, much of this article is to highlight how bad something is. People do that, but after you read the bad stuff, you must remain positive as that is how problems are solved! You must see how things can get better, and they will. To finish I've added a couple of photos of the most amazing river and coastal spots I have ever visited, here in the UK and in Iceland. I like to take pictures with my drone to show just how precious and beautiful Earth's landscapes are and you know, and remember can be quite fragile too. Peace out, enjoy your local environment and remember that your actions may have consequence elsewhere.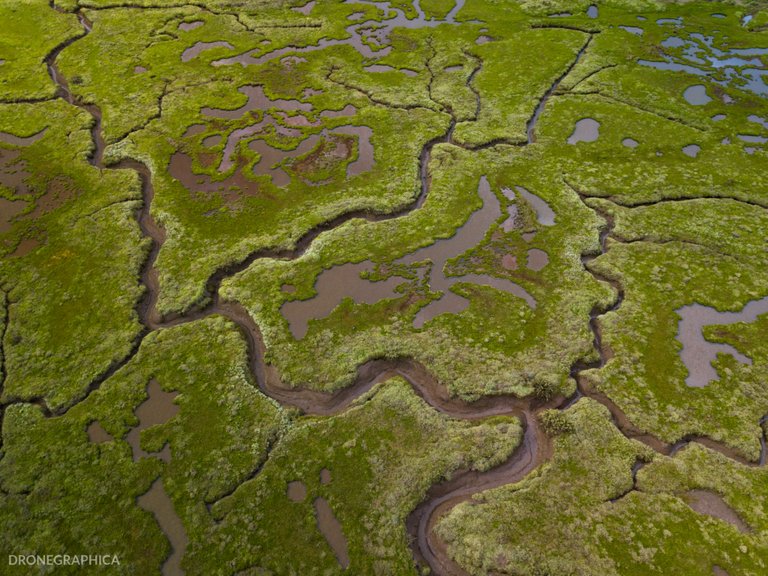 Salt Marshes of the UK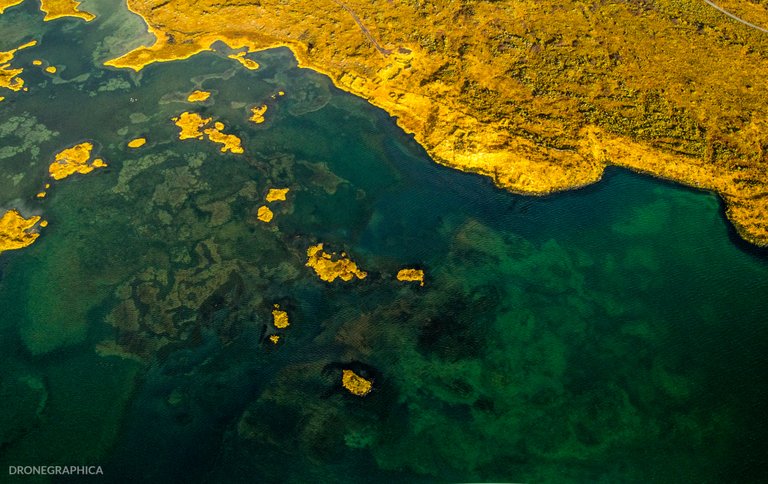 Iceland's wild coastline
---
💲💵Earn and Learn to receive ~$50 free crypto at Coinbase 💵💲
💲💵 MAKE MONEY with your photography and video 💵💲
🌎🏠 Live RENT FREE / FREE HOLIDAYS by house-sitting 🌎🏠
⛏ Mine JSE Coin in your web browser & website ⛏
⛏ Mine Pi Coin on your smart phone (invite only code - cryptojones88) ⛏
---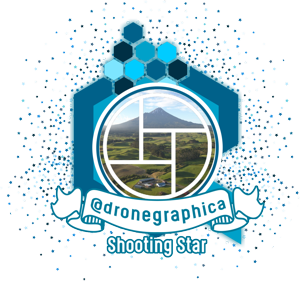 Dronegraphica Website
Facebook
Instagram
All images are my own and If you like them please upvote, follow, comment, ask questions or get some discussion going, It'd be great to hear from you!