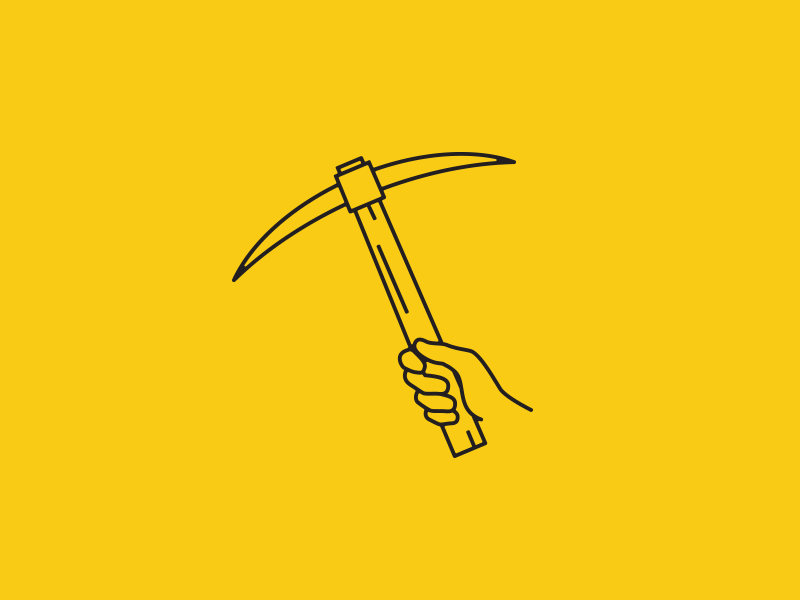 I believe ESTM is a pretty good "investment," and it will literally cost you nothing. There will be a finite supply of these tokens (1,000,000,000) & and they can be mined by simply using the @esteemapp! They're kind of like loyalty points for the app. They're mined by "Proof of Action!" Users get ESTM for doing the following:
🔹Posting
🔹Commenting
🔹Upvoting
🔹Resteeming
🔹Delegating
🔹Just being an awesome @esteemapp user
Currently, there are two main use cases for these tokens. You can trade them in, either to promote your post, or boost your posts value! Or, you can speculate on them as an investment opportunity- this is what I'm (mostly) choosing to do.
So, in 2020, I'm going to mine as many of these bad boys as I can!
The Steem Blockchain will surely rocket 🚀 in value one day, and hopefully the ESTM token will surely follow! They will soon (hopefully,) be converted to SMTs and get a market price. Once this happens, mining will be dependent on that price- so get in before it's too late!

Get The Best Crypto VISA Card, HERE! Earn Crypto and get $50!
🔥🔥🔥🔥🔥🔥🔥🔥🔥
Join Robinhood & Get a Free Stock!
🔥🔥🔥🔥🔥🔥🔥🔥🔥
Start Mining Pi On Your Mobile Phone! Join Here!