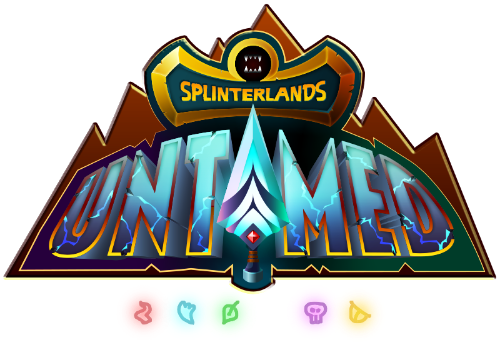 Hello, it's the time everyone has been waiting for, where I pick the winners for Giveaway #1, there was 13 entrants, which would mean I pick 2 winners using https://picker.steemify.me/ But, since this is the first draw, I'm going to actually just send every one who entered the card they wanted. But, all other draws will be the 1-3 winners picked randomly with steemify. Except on every 7th where it's only 1 winner.

So @simonjay will be getting a goblin mech, @monsterbuster will be getting a furious chicken, @alinalazareva will be getting Baby Unicorn, @gregory-f gets Screeching Vulture, @chekohler gets screeching vulture, @shaidon gets furious chicken, @mawit07 gets wood nymph, @pardinus gets screeching vulture, @handtalk5 screeching vulture, @threejay ettin spearman, @gratisuntamed furious chicken, @coffeedrinker112 gets screeching vulture, @proto26 gets furious chicken.

That is:
1 goblin mech
4 furious chickens
1 Baby unicorn
5 screeching vultures
1 Wood Nymph
1 Ettin spearmn
Given out so far, in just one giveaway.

LIST OF BATTLES

I got the stubborn emrcenaries daily today, was easy. But, I forgot I was queued and fled from my first match, had someone flee from the next.


Wins
https://splinterlands.io?p=battle&id=4145a14d4d96c169a2627a20cafb14ff3bc25b40&ref=taintedblood
https://splinterlands.io?p=battle&id=de05252917b6f52f78a9f36629cfb4795fa40e8d&ref=taintedblood
https://splinterlands.io?p=battle&id=955915eba96ee30def36e6f0e4740138501f11ca&ref=taintedblood



loses
https://splinterlands.io?p=battle&id=513b0aa6307694284e4a02f686510b4803b9218f&ref=taintedblood
https://splinterlands.io?p=battle&id=3842c70cfa56108d0c607a5da162354e3ec320d3&ref=taintedblood

GIVEAWAY

Now to giveaway extra cards I have lying around, these minions serve no purpose towards my growth. And therefore, I am giving you peons a chance to obtain them.

The rules for this giveaway is as follows:
Must comment below
Upvote optional
Provide Splinterlands/SteemMonsters username if different
State which card you want
Winner(s) picked at post payout
Resteem/Follow for additional chances
Minimum 25 reputation
Additionally, if 10-19 people join in, I will pick 2 winners, if 20+ people join in I will pick 3 winners.
Now for the cards to pick from:
Exploding Dwarf
Ettin Spearman
Sea Monster
Wood Nymph
Screeching Vulture
SilverShield Archers
Baby Unicorn
Undead Minotaur
Creeping Ooze
Goblin Mech
Furious Chicken


My other giveaways:
Giveaway #7
Giveaway #6
Giveaway #5
Giveaway #4
Giveaway #3
Giveaway #2


Check out my other post about Flowerpatch


Disclaimer: Any attitude/personality shown in these Splinterlands posts is fictitious, and not representative of who I actually am.
------------------------------signature------------------------------
If you feel like donating to help the cause:
Erc-20 compatible eth wallet address: 0xAa09c6ad610C0fB4C52B67aE1b84b94975249e1D
Bitcoin wallet address: 3EhHNPH12kzuCgvYw77XGHg53ZrVBcgNHK
Mannabase wallet: GVcZ8xabPYgvL2ADCnKwroWmeVo9yYcXkB
gridcoin wallet: S8JyHccSEpNSTFBkzXKfeuQXCYk76MnUuY
paypal for noncrypto: paypal.me/TNida
Amazon: https://www.amazon.com/hz/wishlist/ls/35EWUUHZ8A3K6?ref_=wl_share
ref links:
SteemMonsters: https://steemmonsters.com?ref=taintedblood
Gods Unchained: https://godsunchained.com/?refcode=0xAa09c6ad610C0fB4C52B67aE1b84b94975249e1D
mannabase: https://www.mannabase.com/?ref=vNFsukLPAQ
Publish0x: https://www.publish0x.com?a=w9aAM4PavM
Coinbase:
earn free eos for watching videos: https://coinbase.com/earn/eos/invite/hjp9n307
earn free stellar for watching videos: https://coinbase.com/earn/xlm/invite/qks6gh0m