I just realised I haven't posted any sky shots since the new year of 2020 started!
Wow! That's a record!
Those who know me know that I regularly post sky shots - at least one a week - specifically of sunsets from my 'magic window'.
No hocus pocus, this is merely my home front window in the capital city of Kuala Lumpur, Malaysia.
Anyway, it wasn't as if I stopped shooting the sky... but merely a lack of opportunities/time to post here.
So, I found a particular day last month, the 24th January, when I caught a good number of shots of various scenes over an approximate 2-hour duration...
Just to make up for posts I missed... enjoyyy! 😉
---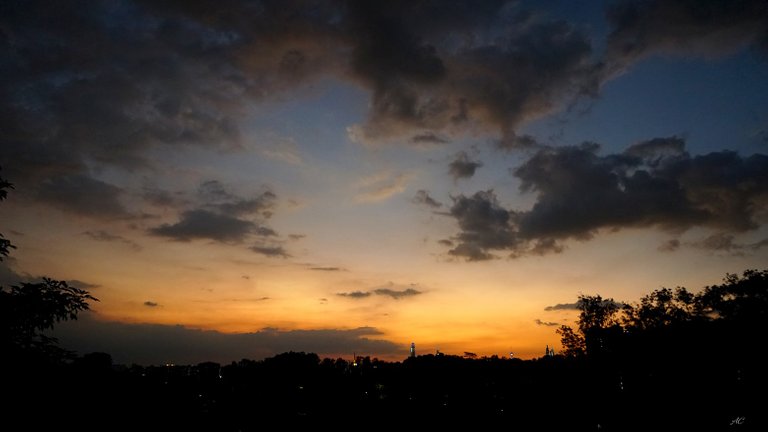 The highlight of the evening...
Not a drama sunset that I sometimes find, but a smooth creamy merging of two-tones, from orange to blue... heavenwards...
I thought it was quite cool
One of those relaxing scenes with some black clouds to accessorise the scene
However, that was at 7:45pm
This story starts about two hours earlier...
---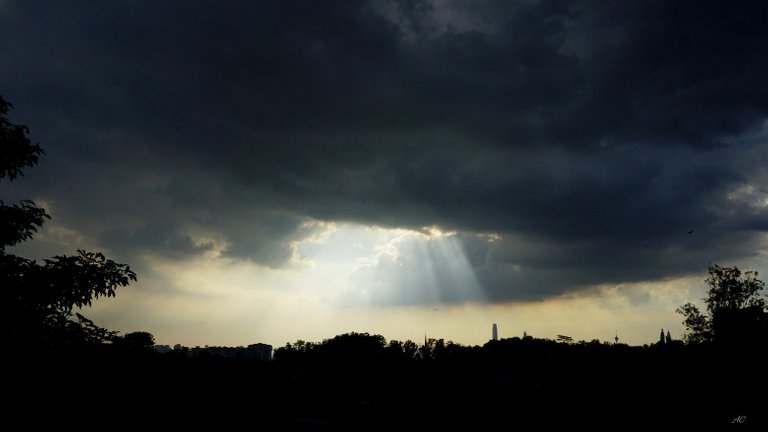 5:51pm ~ Friday, 24 January 2020
This scene seems to be predicting a gloomy evening,
of rain or thunderstorms even
But does it? Rain or storm, I mean...?
I was only interested in capturing the sun's rays shooting downwards to earth
Love how the contrasts produce silhouettes of everything on the landscape!
---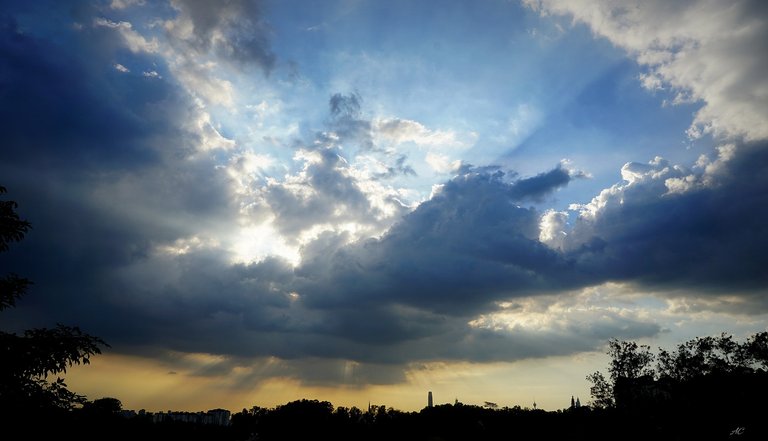 6:15pm ~ Friday, 24 January 2020
It brightens!
Light breaks through...
Dispelling the dark clouds
Light conquers the dark
Errr.... no, I'm not relating a good conquers evil story... lol
But it easily could have been that!
---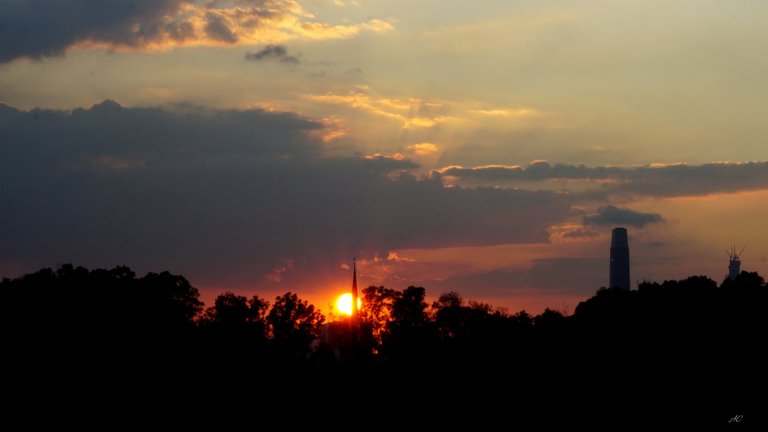 7:16pm ~ Friday, 24 January 2020
And we have a sunset...
And an actual visible sun too!
Caught behind the minaret of a nearby mosque
You can see The Exchange 106 tower to the right
(I call the hideous building the 'Sauron tower'...
Can you imagine the evil eye sitting atop that...? Ugh!)
And another building being built with cranes sticking out on top of the half completed structure
These two are actually way off in the city a good distance away, and only visible in the skyline as they are tall
The Exchange 106 is 106 storeys high!
---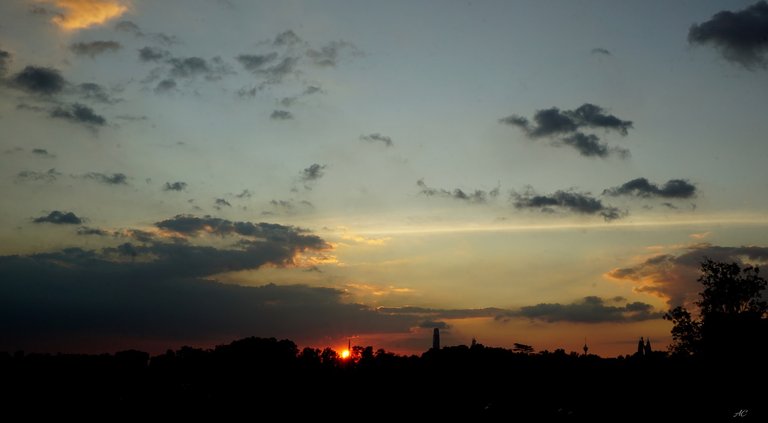 7:17pm ~ Friday, 24 January 2020
Zoom out shot
The evening is cooling down even though there's still a semi-bright sky
---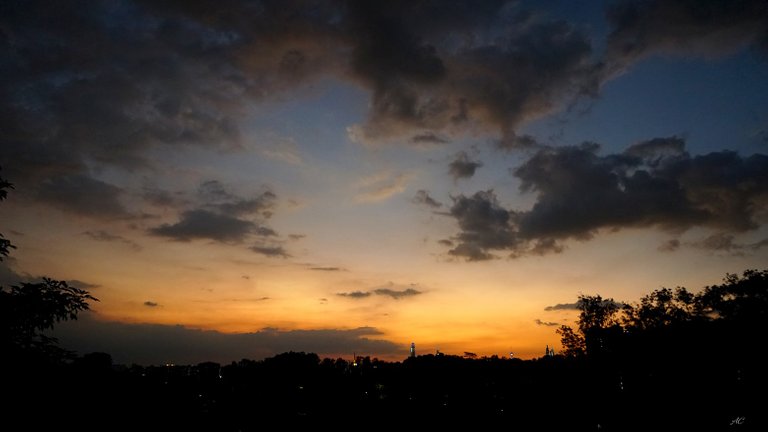 7:45pm ~ Friday, 24 January 2020
That's the highlight of the evening!
Colours change very fast at this hour....
---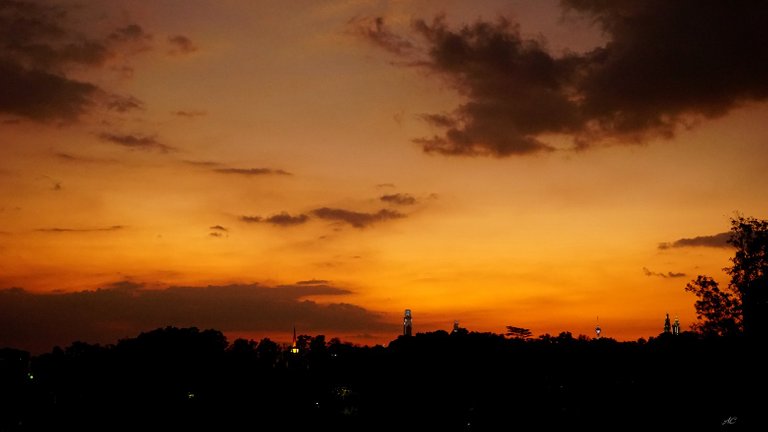 7:46pm ~ Friday, 24 January 2020
The orange intensifies for some seconds
This zoom-in shot is one of my favourites...
with the ochre tones backing the city skyline!
---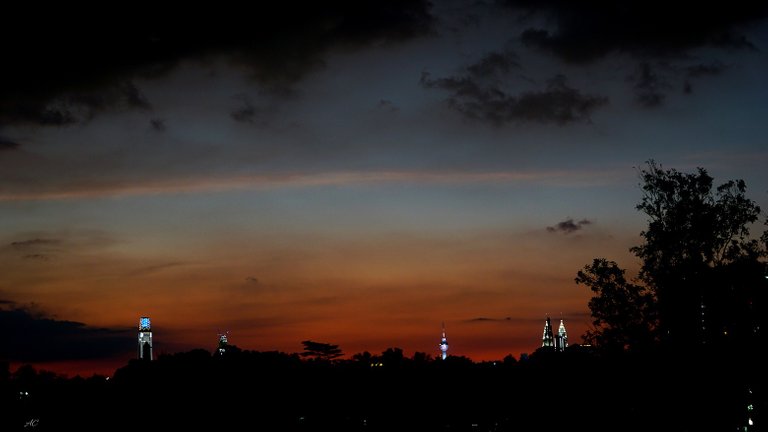 7:54pm ~ Friday, 24 January 2020
With the last traces of light... the evening's sunset scene ends
I was testing out my new lens for this shot, a Sony 50mm
What do you think?
The city's buildings are beginning to light up...
---
Captured with SONY A5100 | © image & text original content | click image for fullscreen view
---
---



I'm with QURATOR... Are you?

Vote for Qurator as a Steemit Witness
via steemit.com or steemconnect