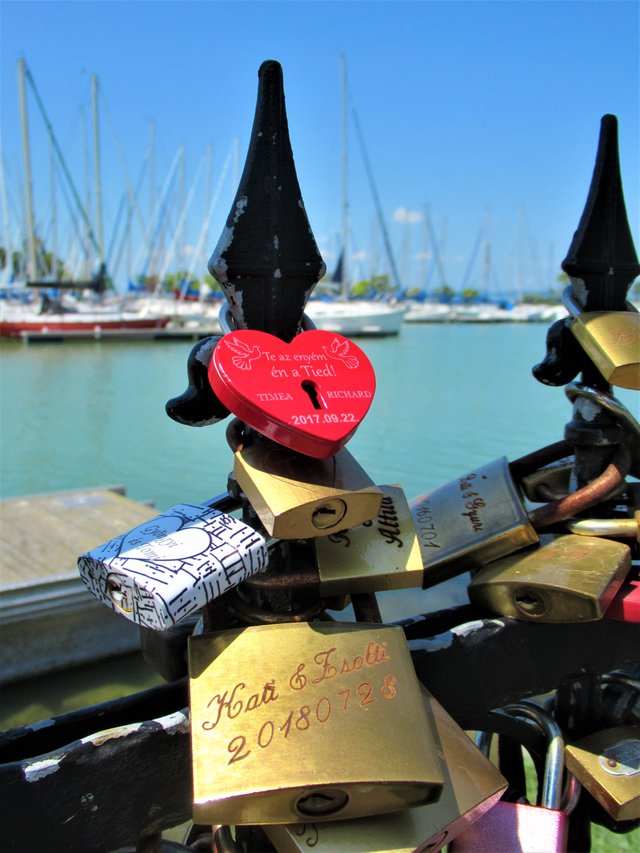 ---
Memories of our trip to Balatonlelle last summer
It was the second time we visited Balatonlelle at Lake Balaton, Hungary. We stayed in the same apartment as last year because it was all new and the hosts were super friendly people. This time I told myself to really take some time off from internet and enjoy our stay instead. So while we were there for 5 days, I only posted one picture every day and that's it. I planned on making a few posts afterwards to tell about our holiday, but while home, new topics came to mind and slowly holiday memories drifted away to the background. Such a shame. Now the weather is turning and fall is arriving soon, I needed some summer vibes and found these pictures of our holiday.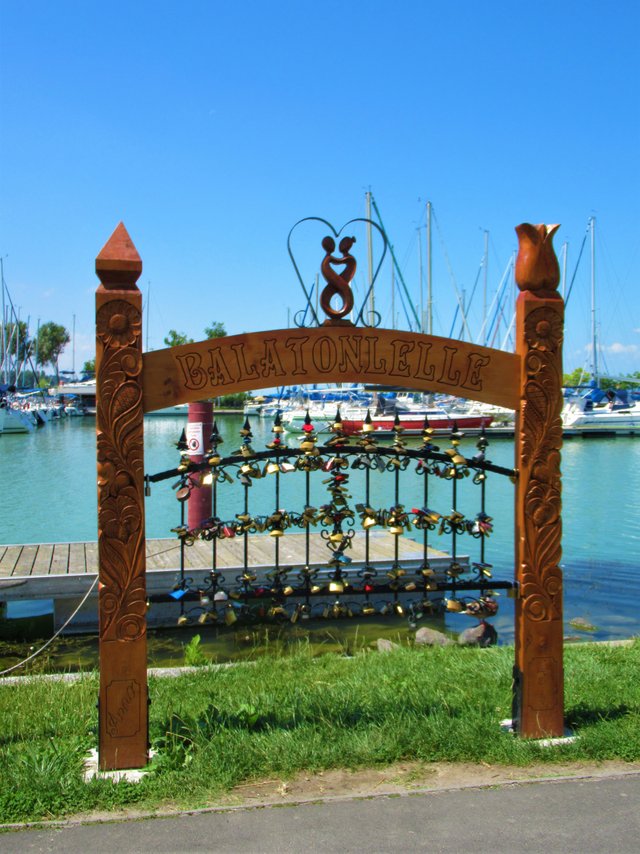 ---
Gate filled with padlocks in the harbour
I've seen similar gates before in different places around the world, but somehow I didn't notice it last year when we were walking through the harbour. Maybe it wasn't there yet? Or maybe I was too busy looking at the swans and ducks that were swimming in the lake? Either way, it was here this year, so I took a few pictures of it because I love the idea. If I had known about it before we arrived, maybe I would have taken a padlock with us, but I didn't so our love isn't locked at the gate forever.. Thankfully, we love each other even without putting a padlock on the gate for the world to see..
---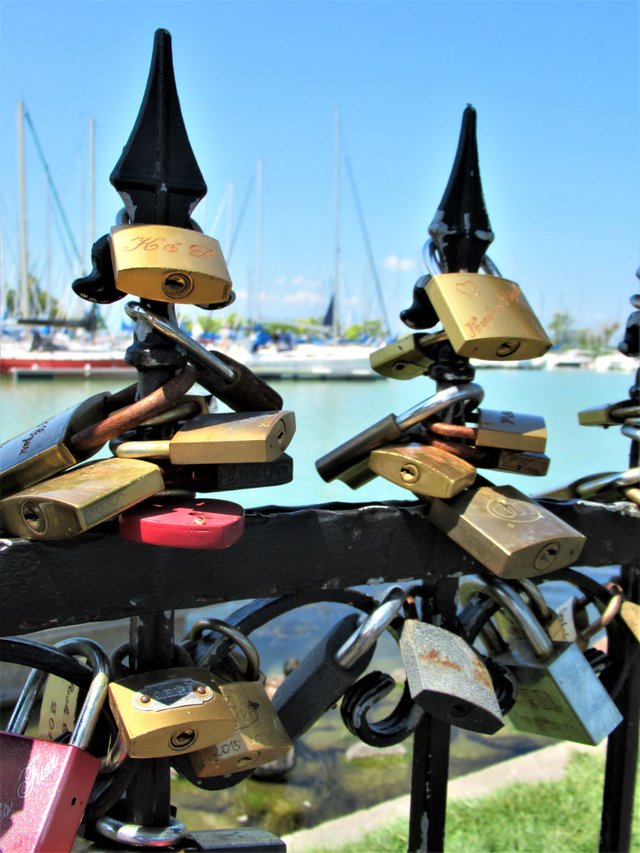 ---
I wish we could have had some more time to enjoy the lake this year
This year we both were so in need for a break, we were totally stressed and counting down to the date of our trip to Balaton. Especially me, because the 8 days before we left, boyfriend was in Holland for a business trip and I was on my own with our lady. Although we had fun, it was also tough at times, so I was really really pleased when boyfriend arrived back home and we left to our holiday destination the next morning. Where last year we had some more time to enjoy ourselves outside the apartment, this year our toddler didn't let us. She was a tough cookie during the summer months, and probably mostly because she was so ready for preschool. One day we couldn't even swim because I didn't anticipate on us walking all the way to the harbour, so I didn't use sunscreen (while they did, thankfully). I was so burned that it was even painful without touching my skin. That day we couldn't go for a swim because I had to stay out of the sun and let my skin recover a bit. I wish we could have extended our stay with another day to catch up on the lost day, but at least we had a few days to relax, now only memories last... Maybe until next year Balatonlelle!
~Anouk
Pictures made by me, June 2019, during our holiday in Balatonlelle, Hungary