Hello Hiveans!
Since the last few months, or precisely during periods of silence at home or termed the #stayhome slogan or the government advocating #lockdown or also referred to as the #pandemic period, then the situation certainly changes drastically, either human activity or natural conditions or something else that happened in this world during the times of this crisis.
In that period, I noticed that there were often changes around us.
Why?
I consider changes when yellow butterflies with black spots very rarely show themselves during this crisis, if observed they have not visited the flower beds located in our yard since the introduction of #lockdown. If calculated it turns out they have never met this lavender ornamental plant for more than 2 months.
But today, precisely on the 65th day #stayhome, butterflies are seen and re-engaged in daily activities such as alighting on flower plants in their own way, they have returned to the home yard where some ornamental plants grow in small gardens us with a bright and beautiful body and color. Is this a good sign or are there other things that we don't know about so far.
Then where have they been for the past few months,
what are they doing?
This ordinary butterfly is very common we find with him in our environment but in the last few months they have never been seen again and today they return to their normal activities every day.
Do they also know that this time is one thing that must be kept away from all the crowd like humans do? Or do they know that today the corona virus has ended?
Entahlah... Or I have no idea!
But for me today is a very special day because the general situation has happened again, as a visible sign of a butterfly has come back around us. So as proof, look at the photos that have been uploaded on this post.
#➬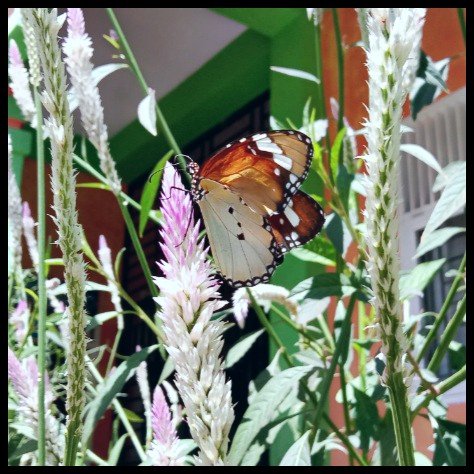 #➬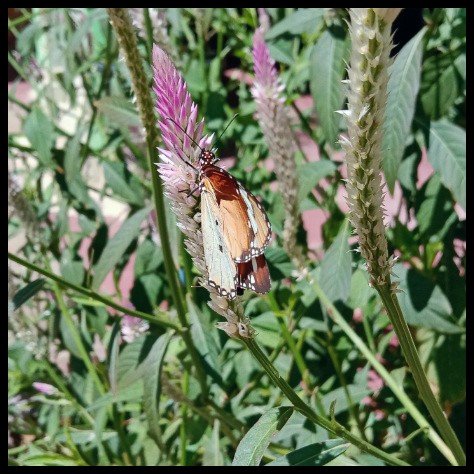 #➬

#➬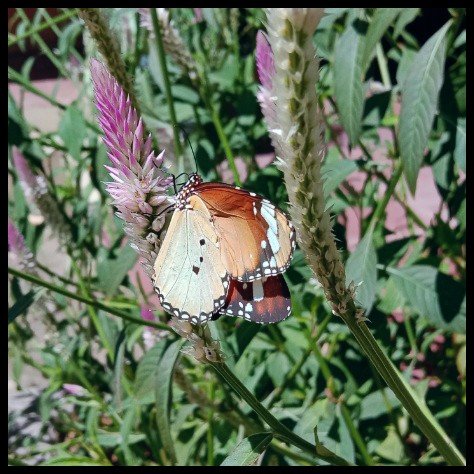 #➬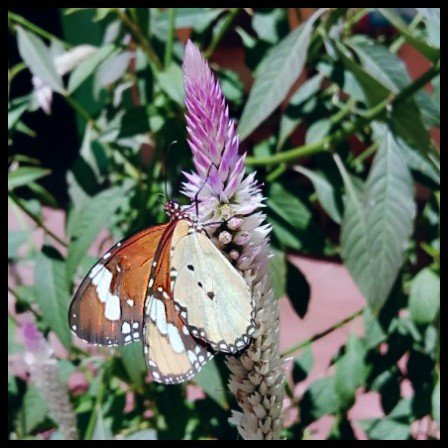 #➬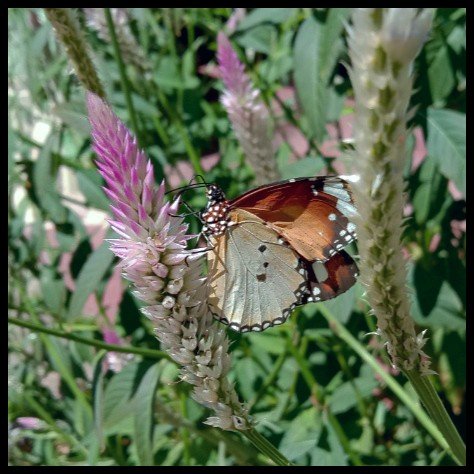 Thus the story today, by seeing a butterfly that has not been seen in a long period of two months since the entry into force #lockdown. Hopefully this indicates that the crisis period will end soon. Thank you very much.
| Information | Photos & Writing |
| --- | --- |
| Themes | He has returned |
| Camera | smartphone VIVO Y12 |
| Setting | Type profesional |
| Fotografer | @ashaf |
---