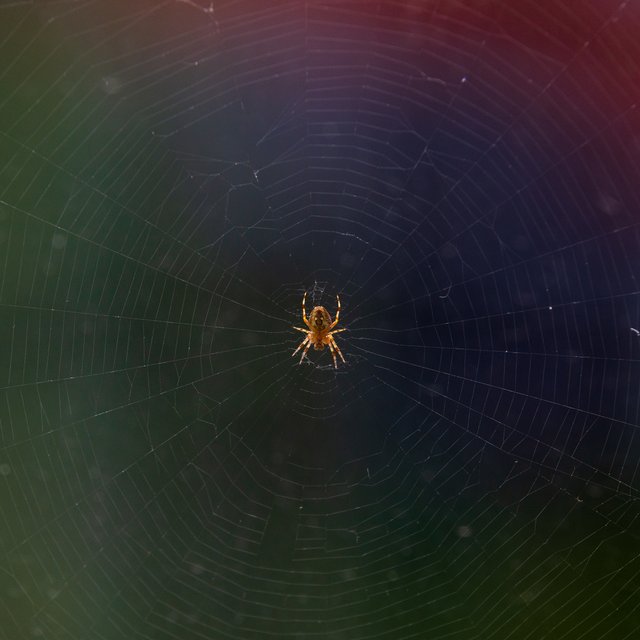 But I think my insurance won't cover me burning down the whole house so I'm gonna need the money from this post. I'm obviously kidding. I won't burn down the house because this spider resided outside the balcony, so he'll have a pass.
I quite dislike these bastards, even though apparently they are useful somehow, and here in Finland, they are not poisonous to humans.
I did manage to gather enough courage to take a picture of this particular specimen because it was on the other side of the glass, and I had a long ass lens. This is where a shallow depth of field really works and is quite necessary, taking out all the mess on the background and leaving only the main event on show. I did boost the saturation quite a lot cause I think it worked really well for this image, the colours come from foliage, some windows and a brick wall.
Spider was shot and unharmed with the Nikon D7200 and Sigma 50-100mm f/1.8.