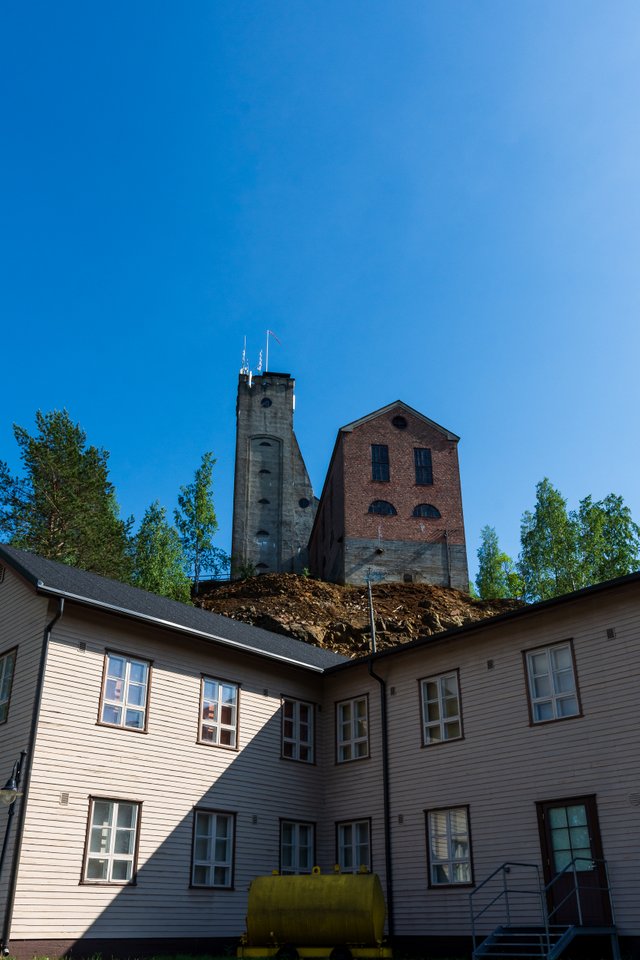 Next random stop during the roadtrip east was an old copper mine. It was closed since it was the mid summer weekend, but it was a cool place to have a little stroll.
Since I'm a curious little explorer and don't believe rules apply to me, I tried all the doors to see if any were open. Low and behold, someone had left for their summer holidays in a hurry and hadn't cared to check if everything was locked up.
If you leave the door open, I'm gonna peak in, I don't care if there are security cameras. And I'm not scared of getting caught cause I'm small and cute and I can always say I'm a photography student documenting X. I can pretty much get away with what ever since I don't even try to run or hide and act polite if someone catches me.
Sadly I'm also a good girl and never break or take anything, but I would have very much liked to take one of those wooden boxes with the Outokumpu OY company text. They would go very well with my explosives boxes. Maybe I'll send them an email one day to ask if they would sell me a box or two since they looked like they were just left to rot in a warehouse.