Another @derangedcontests round today. Its Saturday and photo theme is black and white.
I don't have infinite choices of black and white shots because I very rarely do em. Most of the time when I do is because colors just don't work well so its an easy way out lol :D
Entry this time is a moon rolling on the power line across the field.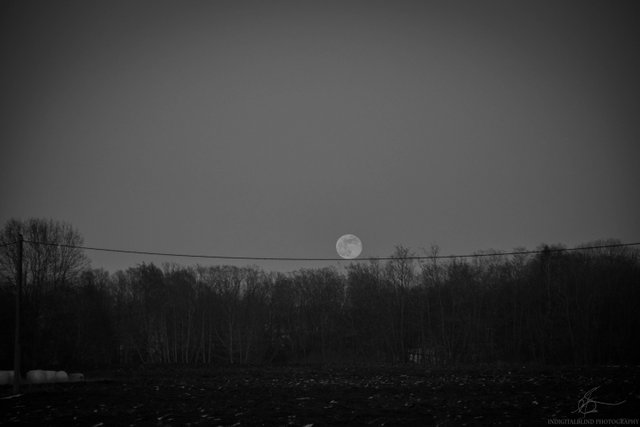 Read the contest rules on his blog and join with the photo mayhem.
---
---
---