Yesterday I did a post about this festival and showed you a long exposure pics of the fireworks mayhem. You can see the post here. Today, the post is about the same festival but I am showing you the streets of Tallinn that were glowing of led lights. As the dark times have almost arrived here in the northern hemisphere we have to start using artificial lights more and more.
I was looking forward to taking photos of the different subjects there. I never imagined that there would be so many people and this made my intentions of getting some proffessional photos a real nightmare. It's dark and mostly I needed to use a long exposure, about 5 seconds long. In this time there are many people who don't really care that im taking a shot of something and they just step in the frame. Although I can't blame em, it's not like there is a rule that don't interrupt photographers.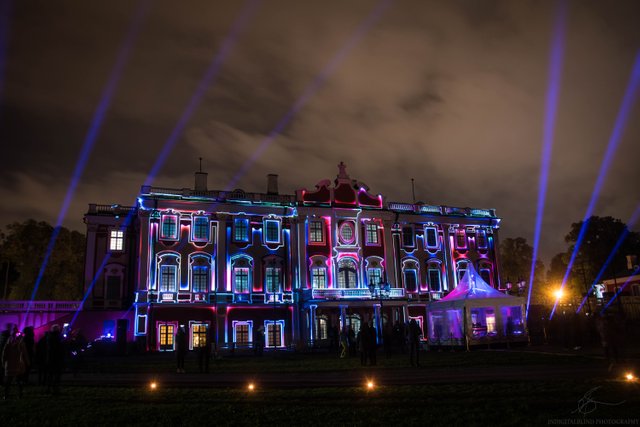 Lights on that house were not stationary, they were moving around in certain patterns, projected on the wall by projectors. This looked really cool.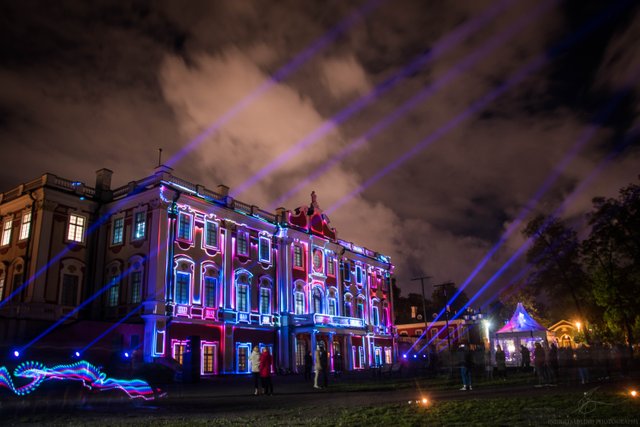 This is a Kadriog castle in Tallinn and is one of the most important locations here in the capital. This place has also seen a long history.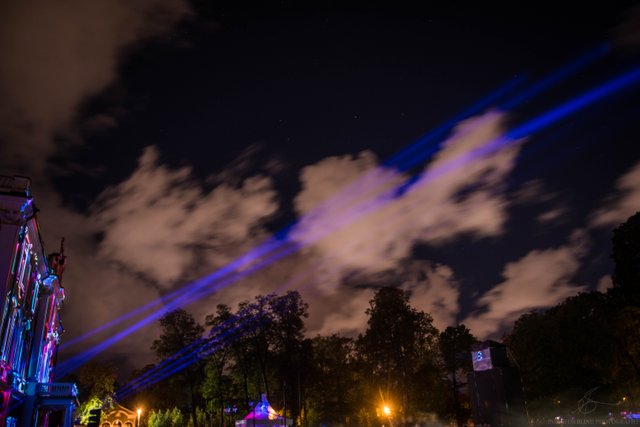 We went our way to the back yard of the caste. This place is named a rose garden. It's not very hard to think why it is named like this but I think there is something to do with many roses during summertime. This time there were not only roses but also there was a shit ton of candles.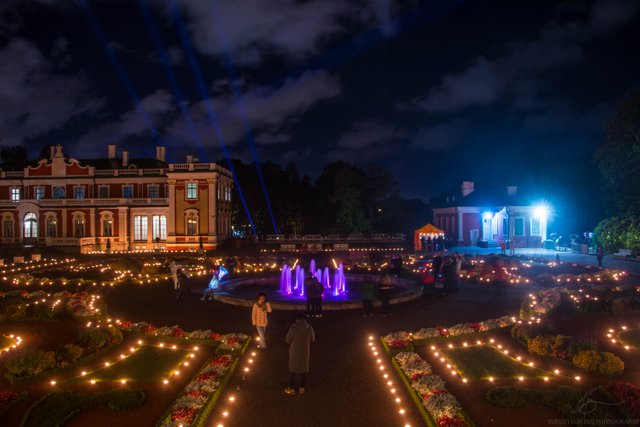 To be honest, I stepped onto at least 2 of the candles and broke them and no it wasn't on purpose.
Roses on the next photo were not in this garden. We moved forward on the streets and saw a patch of these artificial flowers. They look pretty cool in my opinion.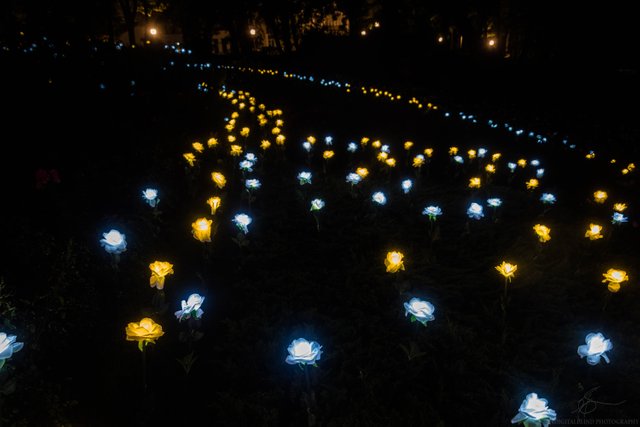 After a little while, I found some evergreens, yeah artificial, made of led lights. This place was a total nightmare to get a photo. After every 10 seconds, there was one that wanted to get a selfie with the trees. Fortunately, this place was pretty bright and I only used a second long shutter speed so I was able to time myself when people switched after selfie. Still, you can see two people covering 2 trees on both sides.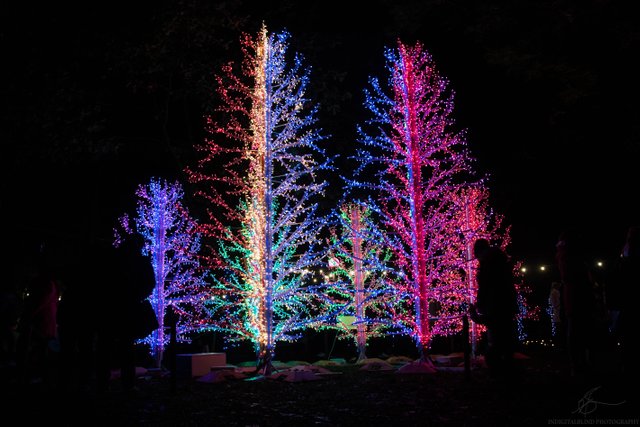 ---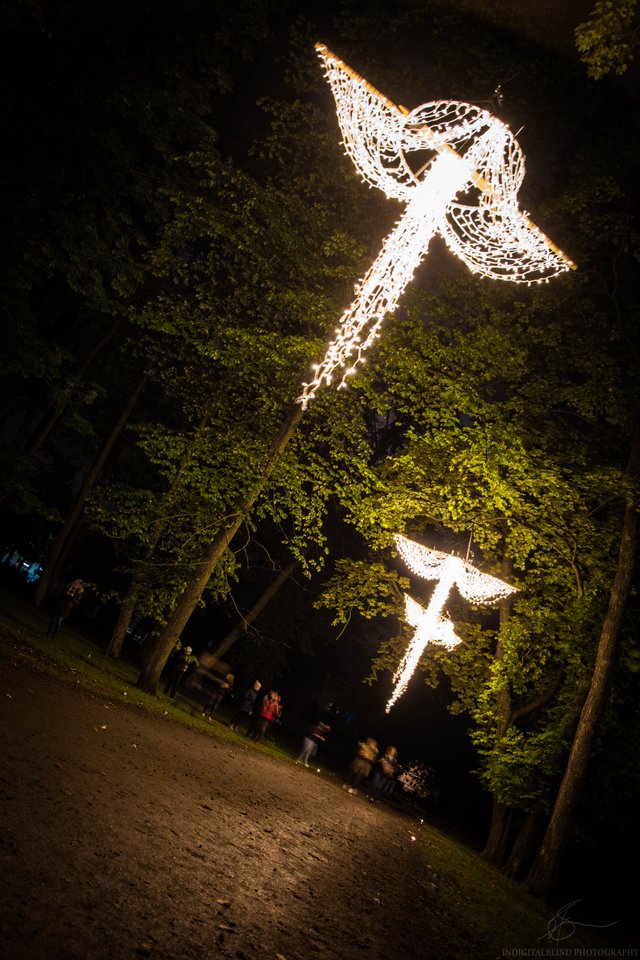 I was also lucky to get a photo with my girlfriend under some... I don't know what it is. I set the camera on timer and went on the photo. Fortunately, many people who wanted to pass through got the hint when my camera was standing on the tripod and we posed. They didn't ruin it.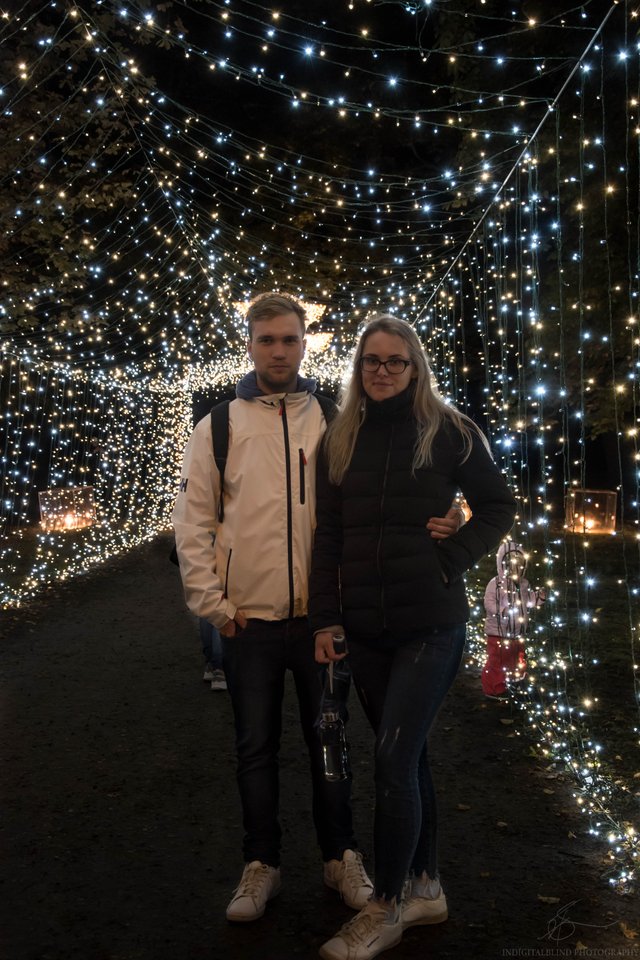 I got one more post coming of this festival and this is probably coming on Wednesday. So I havent mentioned that I got a new job as a photo laboratory specialist and when I have a workday, im working late. I have a short and a long week. Right now long week starts and only free days are Wednesday and Thursday. In the short week it is the exact opposite, I have a job only on Fri and Thu. On a job day, I leave at 9 pm and I don't find a time to write a post so I only do on free days now. Except sometimes I do short posts of some photography contest when I quickly describe and upload one pic of something.
Anyway, peace out!
---
---
---