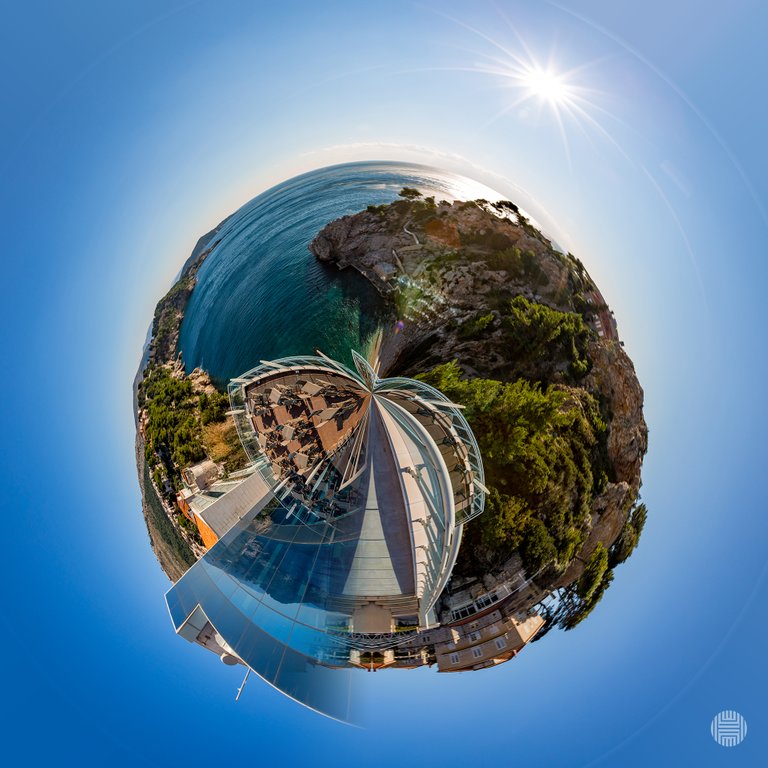 Today I present to you this abstract work of mine, a "lonely planet" digital creation, based originally on a stitched 180-degree panorama out of nine vertical photos I took from the sea terrace of the lovely "Bellevue" hotel in Dubrovnik, Croatia, where I spent few days some time ago, long before the Covid madness...
It was the winter, the end of the year but it felt like the beginning of the summer. Sun shining, birds chirping, warm wind at daytime and oranges hanging from the city part trees... Almost paradise.
This abstract work is available in a very, very high quality and high-res file, gigabyte size, if you're interested.
The place really justified its name, heheh ;)
---
Copyright: Damian Hadjiyvanov, Light Captured
For licensing my photos, please drop me a message on Discord: lightcaptured#2698
Thank you for all the support!
Have a great photo! :P
---