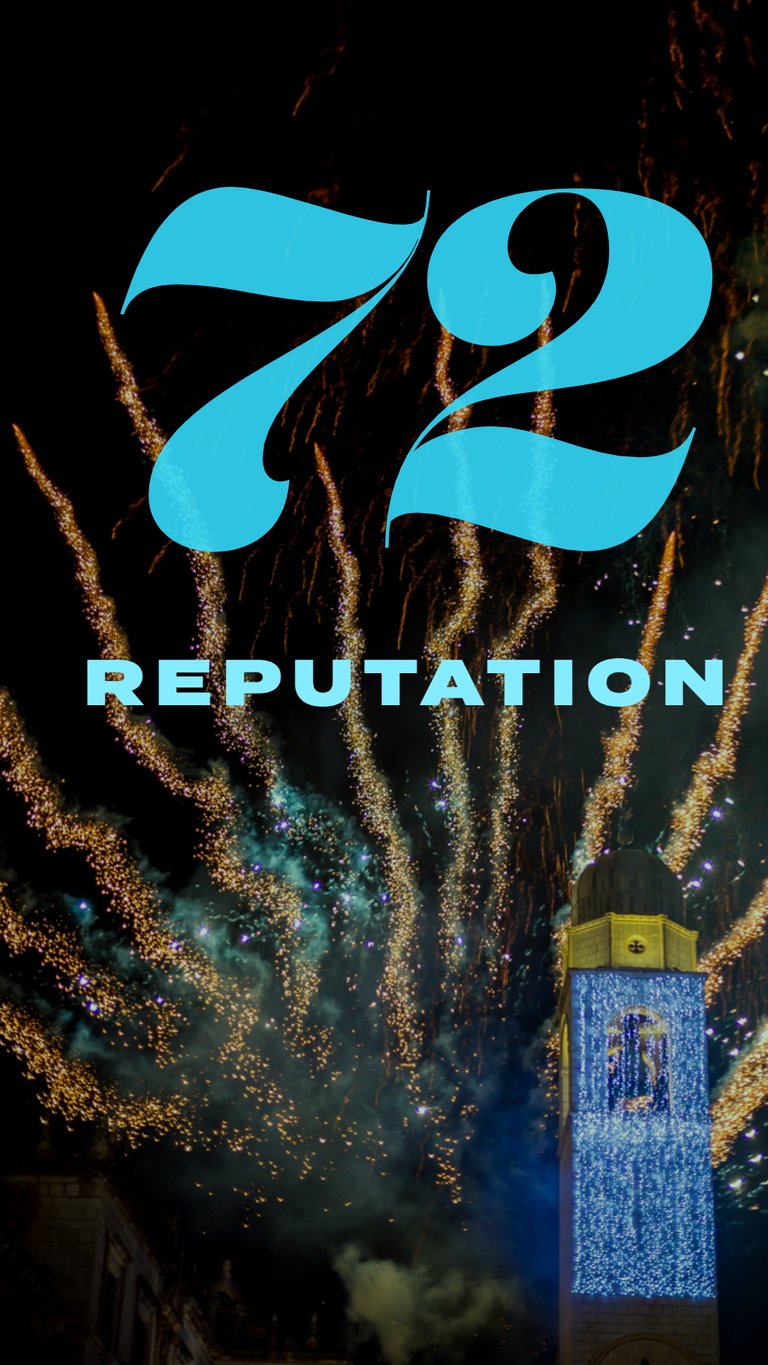 I just saw my Hive Reputation is now 72! Wohooooo :) Congrats to me!
I have to admit that after two years on the block-chain I am still uncertain of what Reputations stands for and really means, and how it works exactly. I just noticed though, that as high as I go as harder it gets to increase it further.
My photo from the New Year celebration fireworks at the old city of Dubrovnik, Croatia.
Thanks a lot to those who voted my posts thus helping me grow here! Stay safe!
Copyright: Damian Hadjiyvanov, Light Captured
For licensing my photos, please drop me a message on Discord: lightcaptured#2698
Thank you for all the support!
Have a great photo! :P
---