A Wednesday Walk In My Town

Walking the Business Park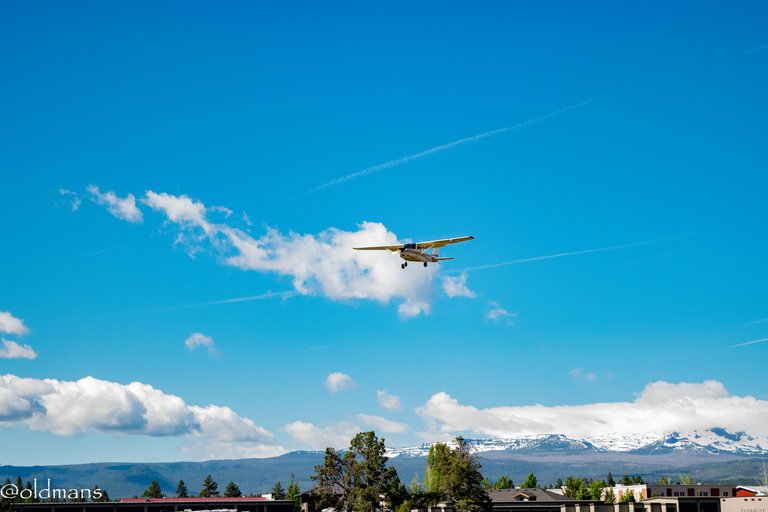 This is a little area we like to walk in every so often. We usually walk in the woods around our house but some days we look for something a little different. It is an area of new homes and light industrial and offers some nice views and scenery as you will see. As you will notice it is also quite close to a small airport. Today I got the chance to take several photographs of someone practicing their takeoff's and landing's.
Click images for larger view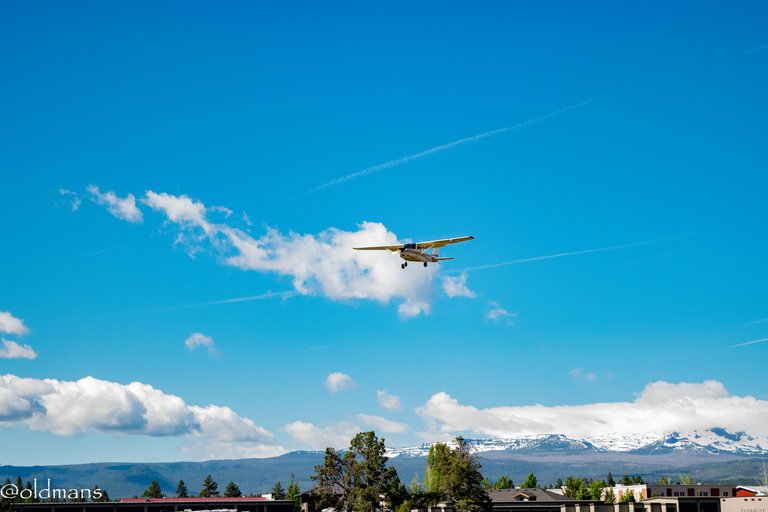 As soon as I got out of the car I saw this plane approaching.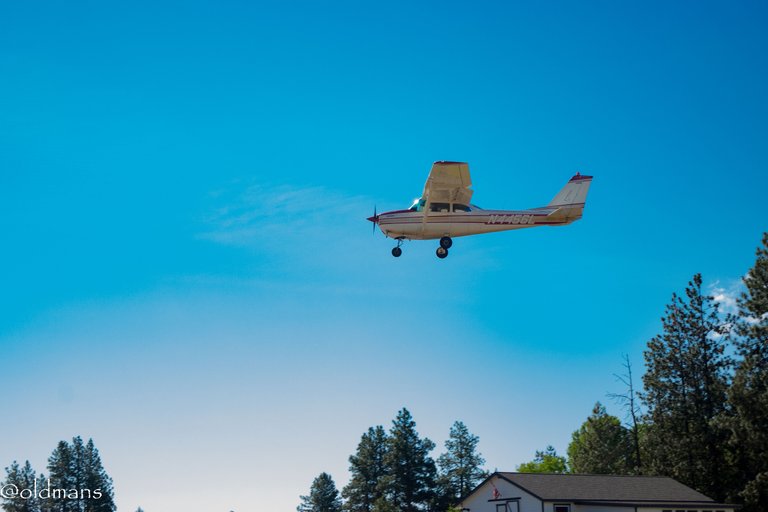 I was scrambling to get my camera ready to try and capture his approach.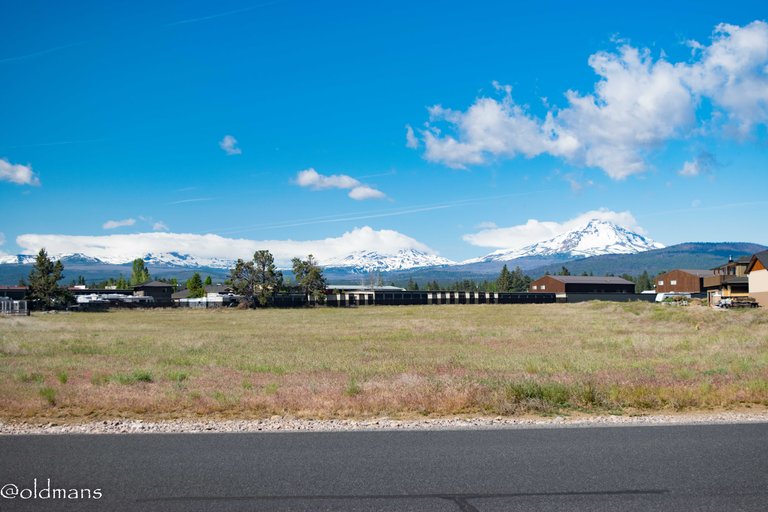 A view of Broken Top and the Three Sisters across one of the vacant business lots.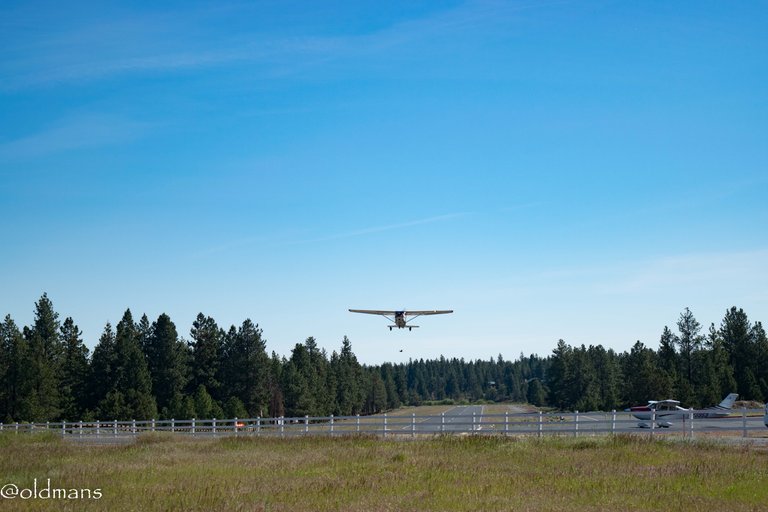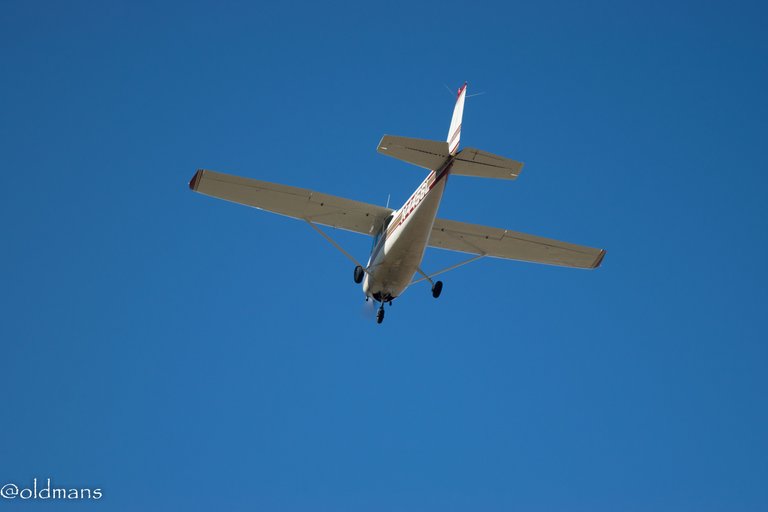 Almost immediately after that shot I heard the roaring plane engine approaching and was able to catch these two shots of his takeoff. There is also what I think is a large hawk in the first picture behind the plane.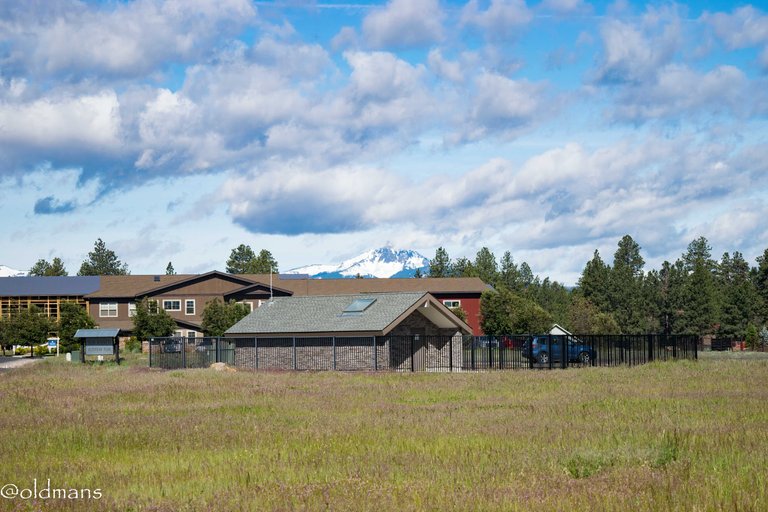 A view of Mt Washington across the field.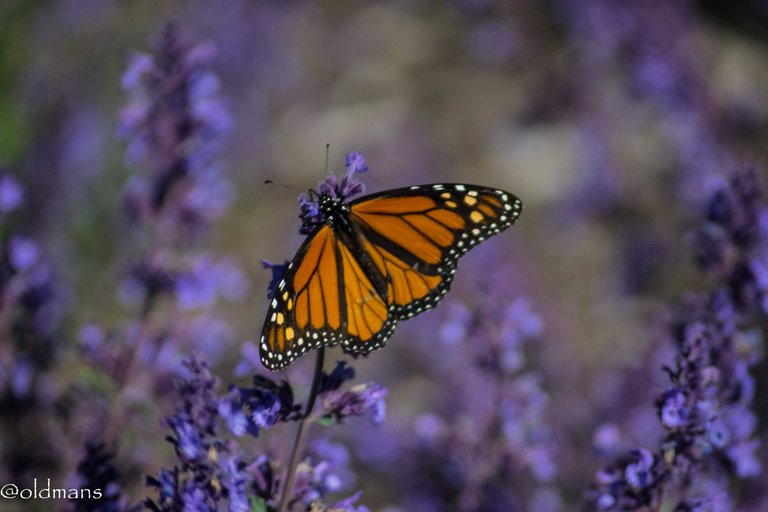 A butterfly enjoying some of the landscaping in the residential area.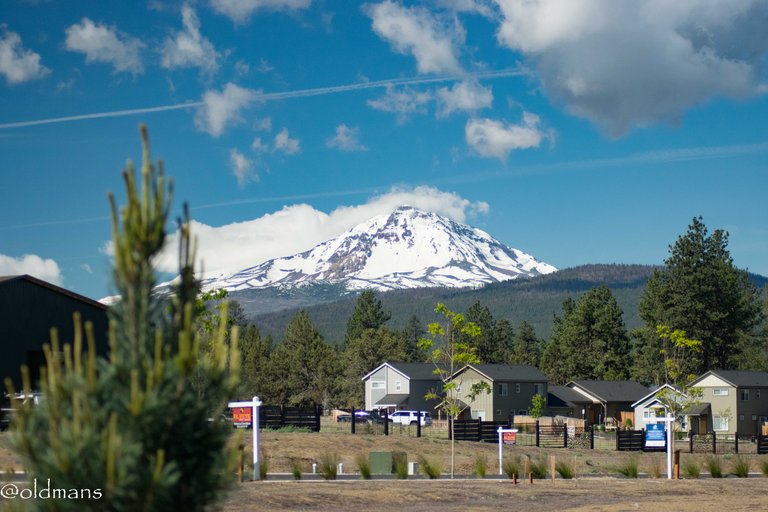 The North Sister across some of the vacant home site lots.
Click images for larger view


Some more of the landscaping and a look at the pickle ball courts in the residential area.
Thanks for joining me on my little walk. Feel free to make comments or ask me any questions about this post.
Photos taken by me, @oldmans, with a Nikon D3300 and some Lightroom post processing.
Thanks for looking and enjoy your day!
---
---