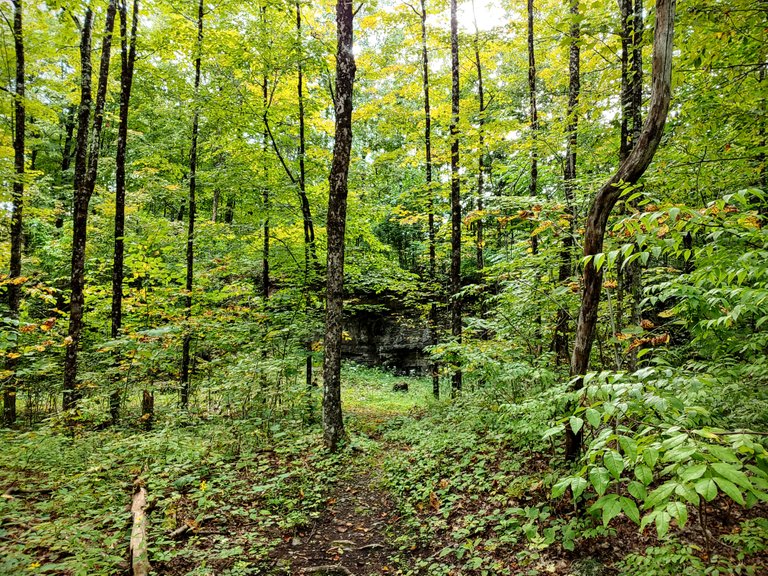 (All photos taken by @paradigm42)
In early September of this year when the trees had just started to show the first signs of autumn's arrival, I again visited this pretty hidden gem. One of my favorite spots, it's set back on a short path off an out of the way country road, easy to miss when driving by.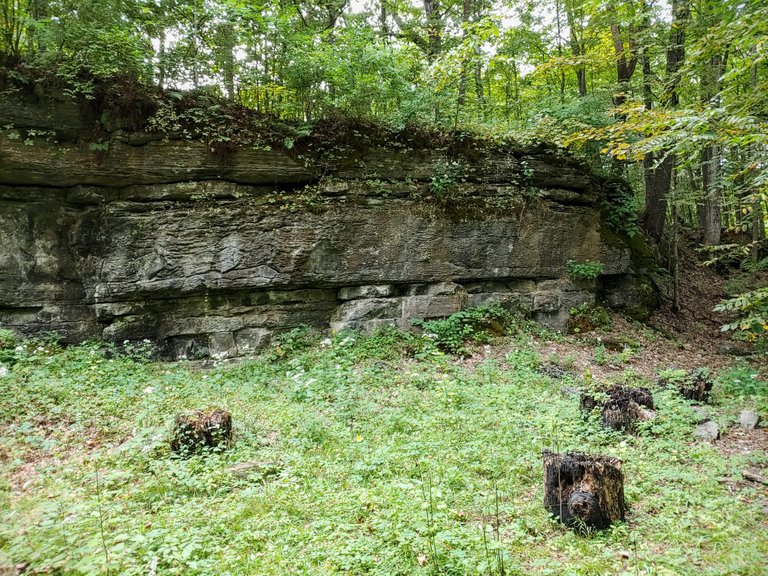 A place where nature has reclaimed what was once coveted and claimed by man for it's resources. Here limestone was mined from these rock walls for a myriad of uses for over a century during the 1800s and perhaps even earlier.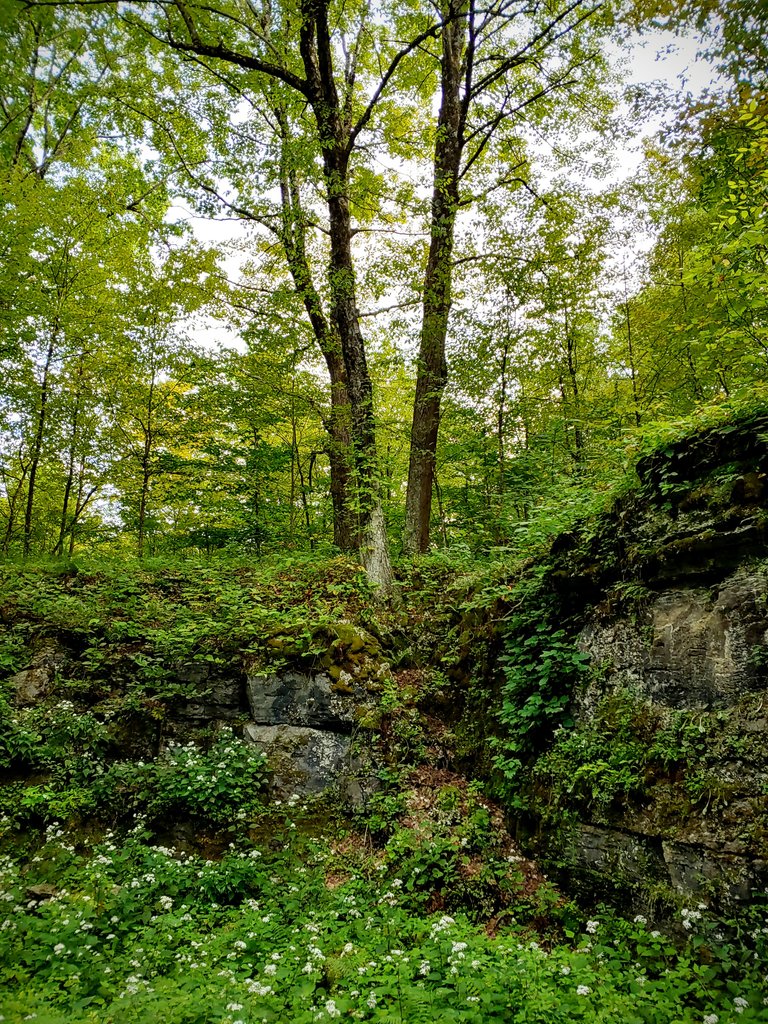 Millions of years ago this entire area was an ancient seabed. Limestone a sedimentary (a type of stone formed in layers by time and pressure) rock was formed here over many many thousands of years as various types of plants and animals went through their life cycle then fell to the sea floor.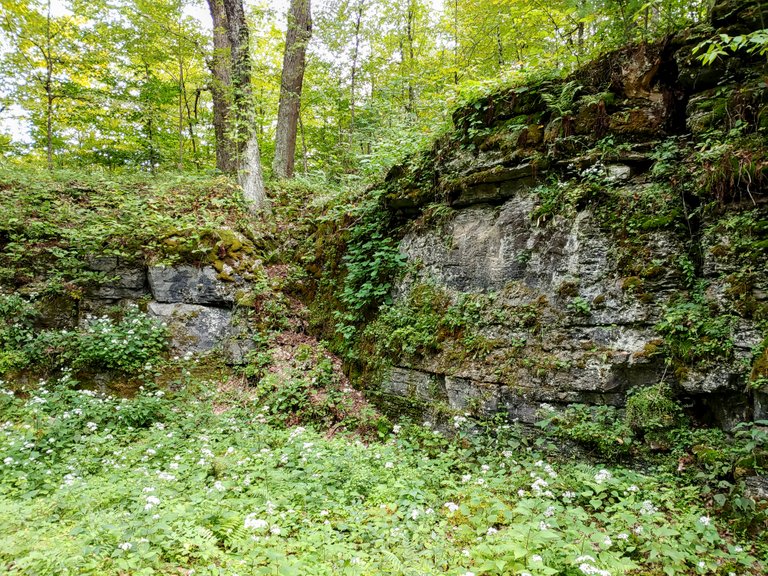 Since limestone is made up of in large part by organic matter later forming the mineral calcite, one of its most important uses was agricultural. Limestone can be broken down by a firing process and used for balancing the acidity in soil making it very important to farmers of centuries past. As farming practices modernised over the years, limestone was used less and less and the mine became obsolete.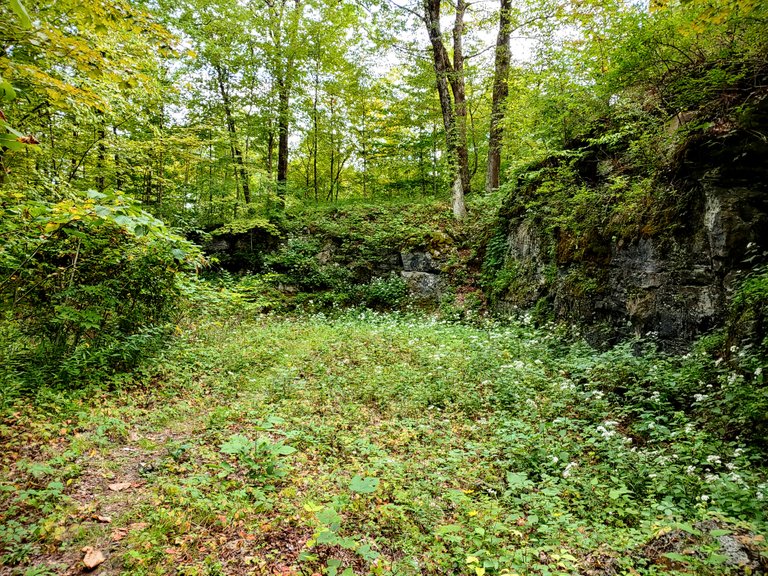 Two hundred years later you wouldn't even know this was once a place of human industry as nature has used her artistry to cover the scars of man's tools and workings.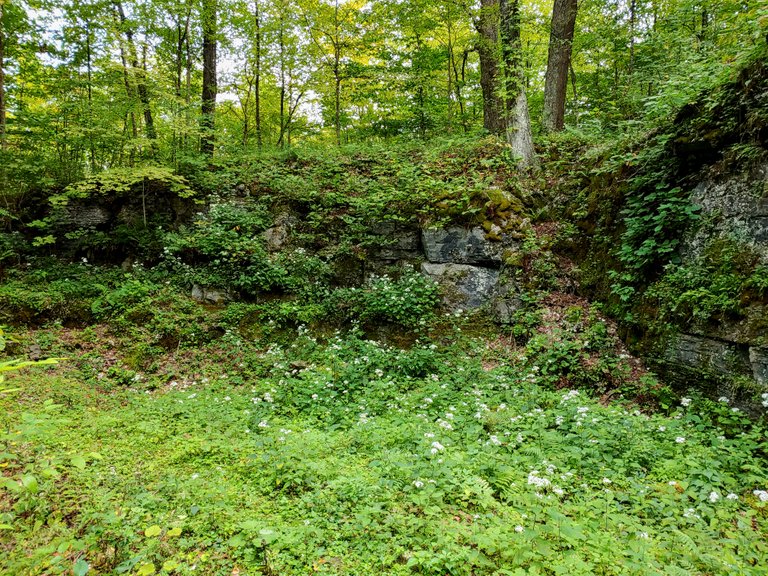 Years ago I would come here often to this lovely and tranquil hideaway to sit and read my book away from the stresses of everyday life. For me it was a place to recharge and find peace within nature.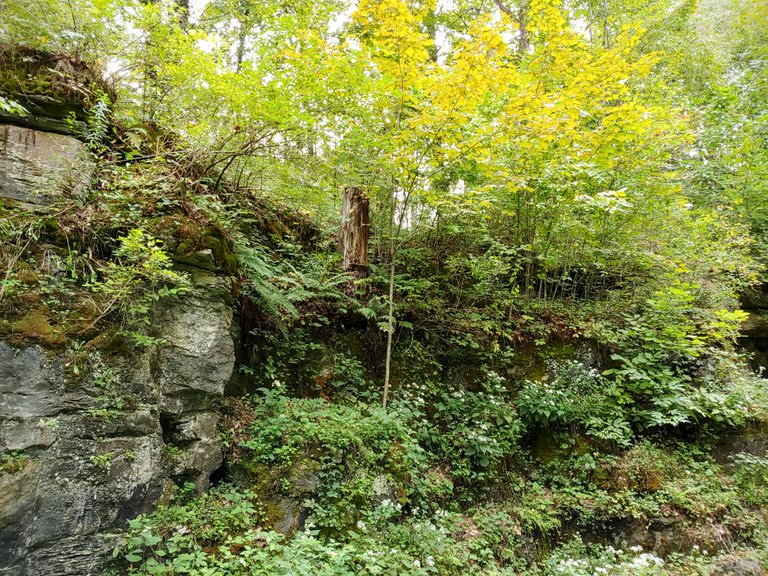 Every season brings a different type of beauty such as the brilliant yellow leaves of this young sapling showing the passing of autumn's paint brush here.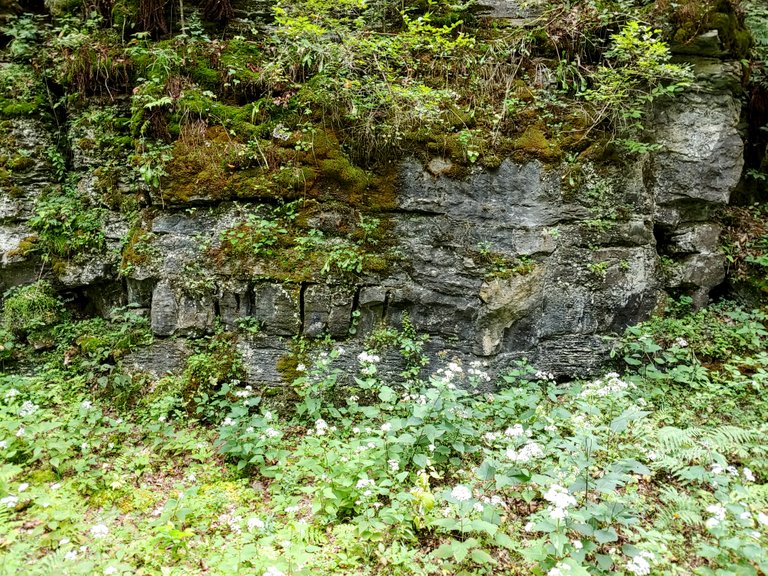 Yet the last of summers pretty blooms still grace the forest floor as the colder weather has not made it's presence known as it has in the higher elevations by this time past in early september.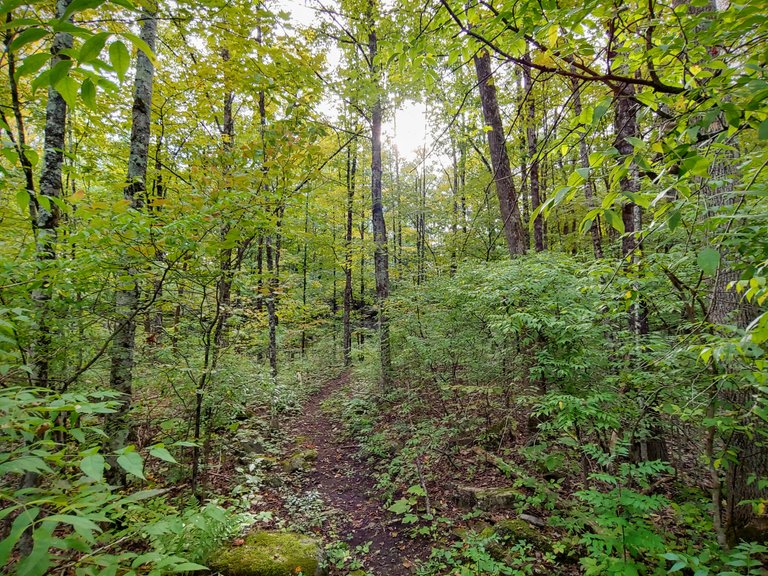 Alas now it is time to leave lovely place that I am so very fond of, and head back to the road where I parked and back to the real world it represents. I always enjoy my visits here though and leave feeling refreshed and better than I did when I arrived.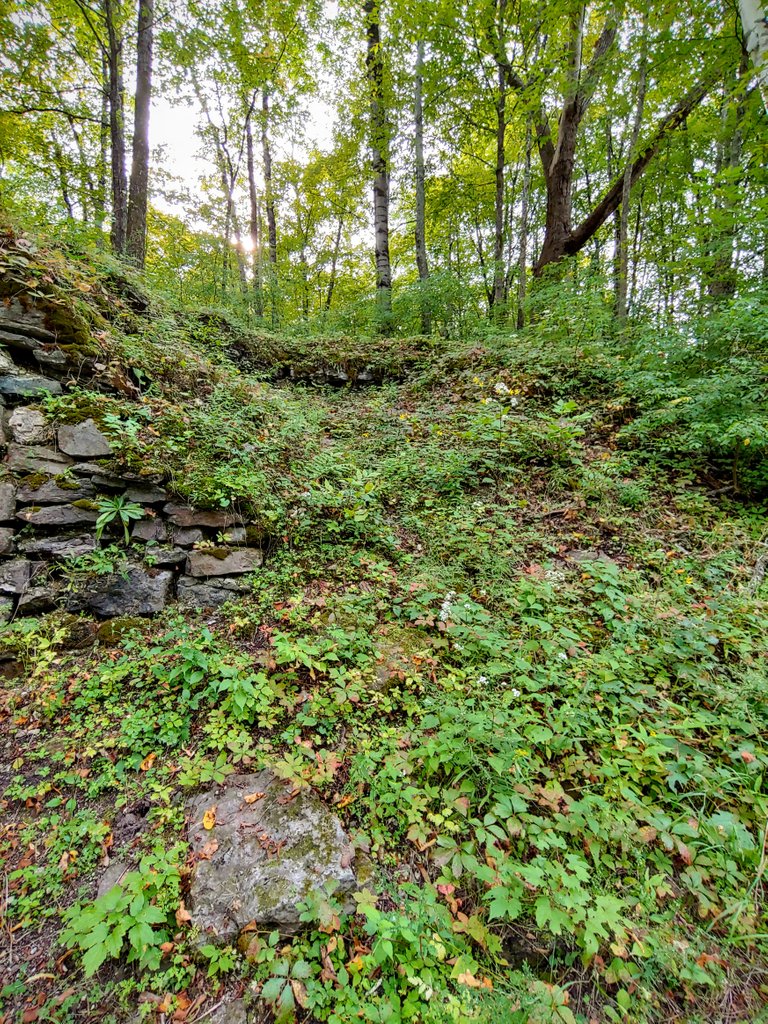 I will leave you with this photo of a turn of the 19th century man made kiln used to process the mined limestone. A reminder that all things built and abandoned by mankind in time will always be returned to nature.
As always remember that it is all about the little things in life, and thanks for looking in! :)