Another late evening walk at rainy St.Petersburg, Russia. I walked across Nevskii ave -- the parade central street of the city -- and embankment of Fontanka River. I used combination Canon 5D + 16-35mm 2.8 lenses, which worked fine as always -- providing a great bokeh and enough wide angle for portraying the city perspective.
I provide this for the #wednesdaywalk challenge hold by @tattoodjay
Enjoy the story!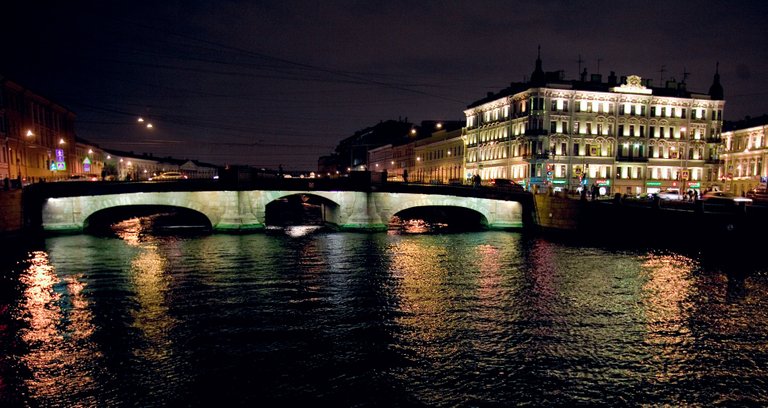 St.Petersburg is known as the 'cultural capital' of Russia; theatres and museums and more museums. By the way, this evening I was returning from the exhibition of Moisey Nappelbaum photographs (he was an important Russian photographer who shot an enormous quantity of Russian celebrities through the 1st half of XX century. It was very exclusive exhibition, and I hope I will tell you this story one day).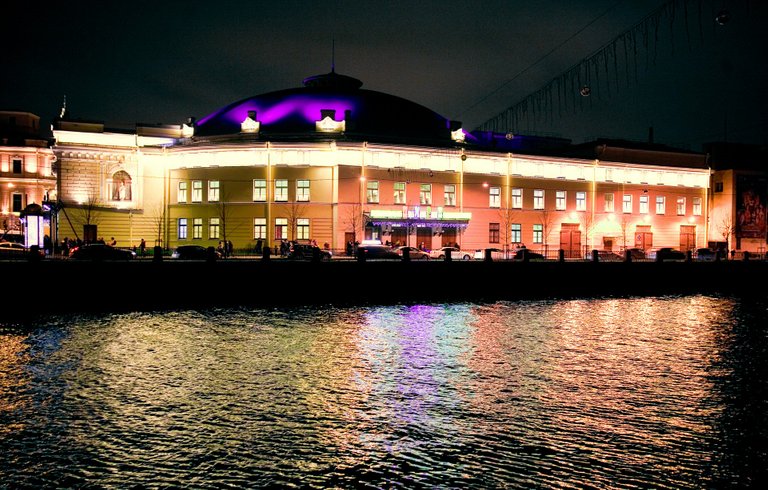 The building of the Cinizelly Circus, view across the channel.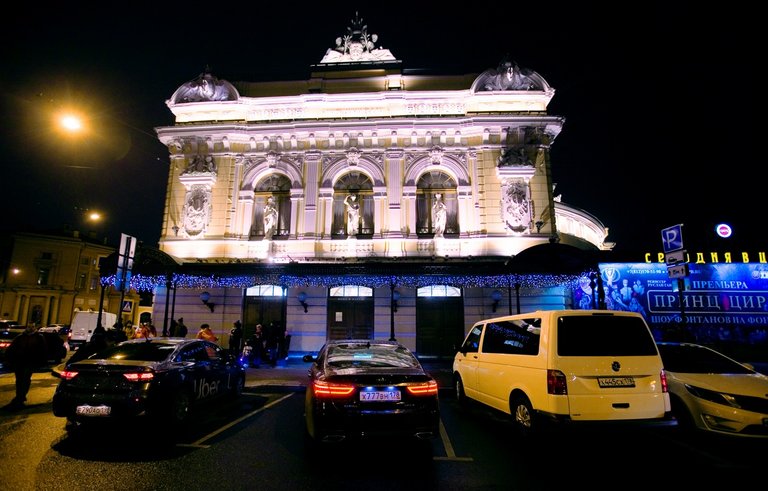 View at the entrance.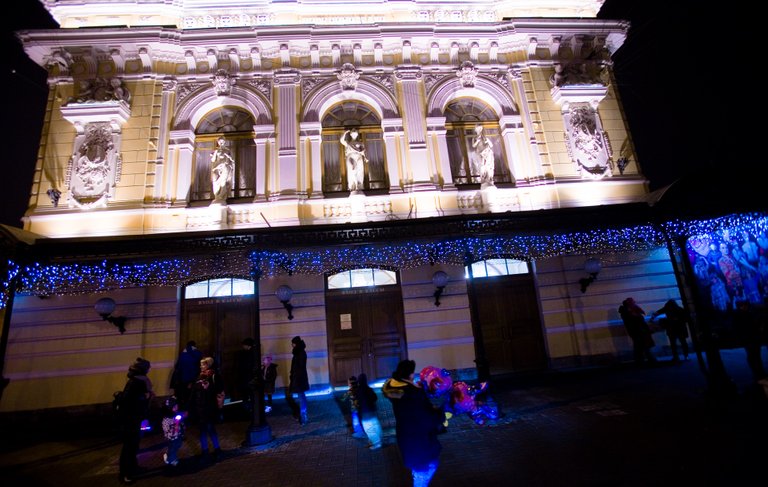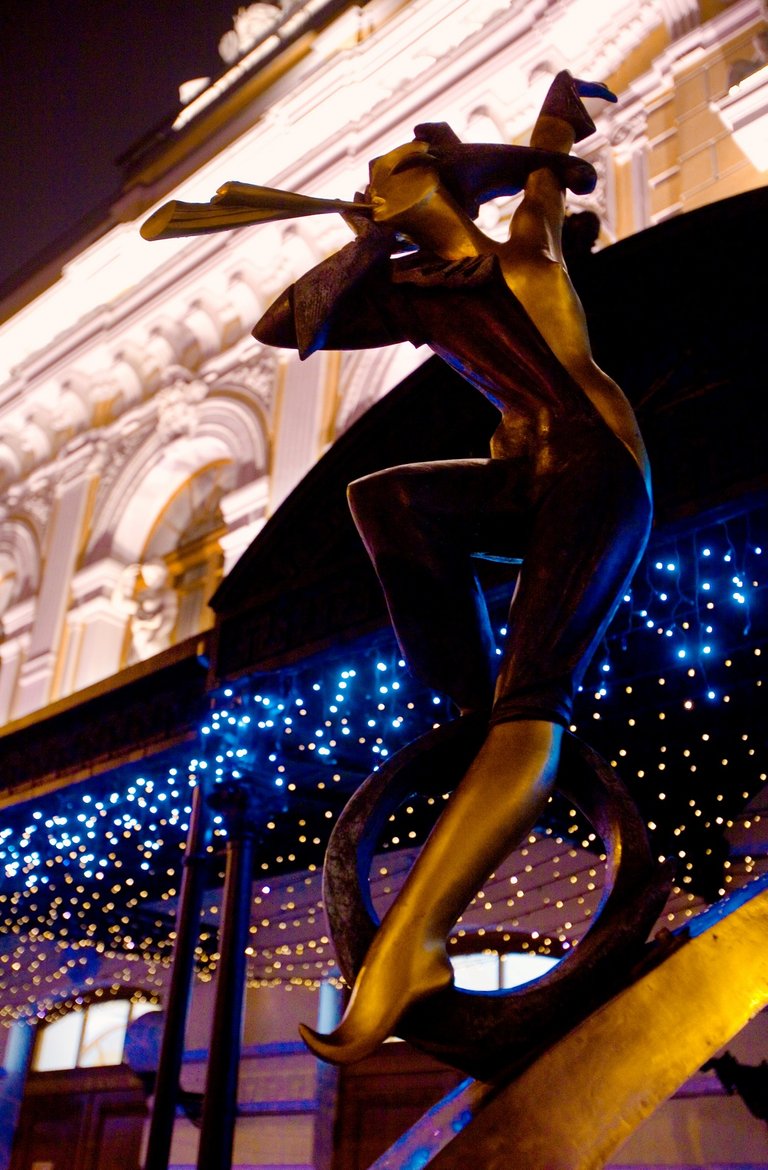 Details of Circus building decorations.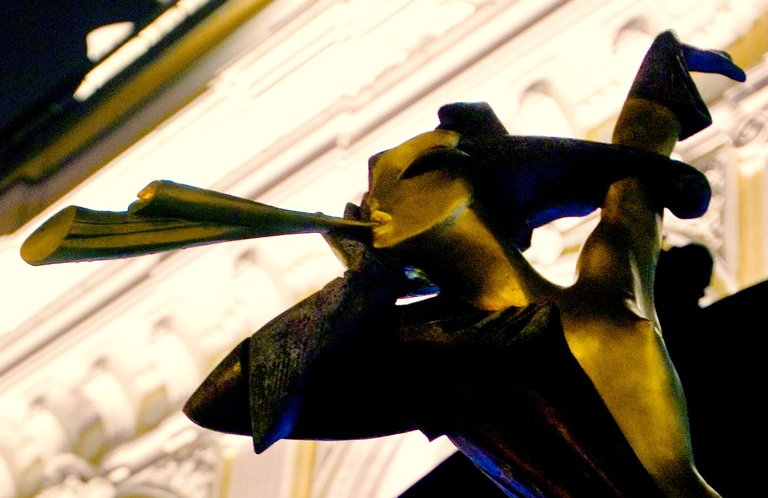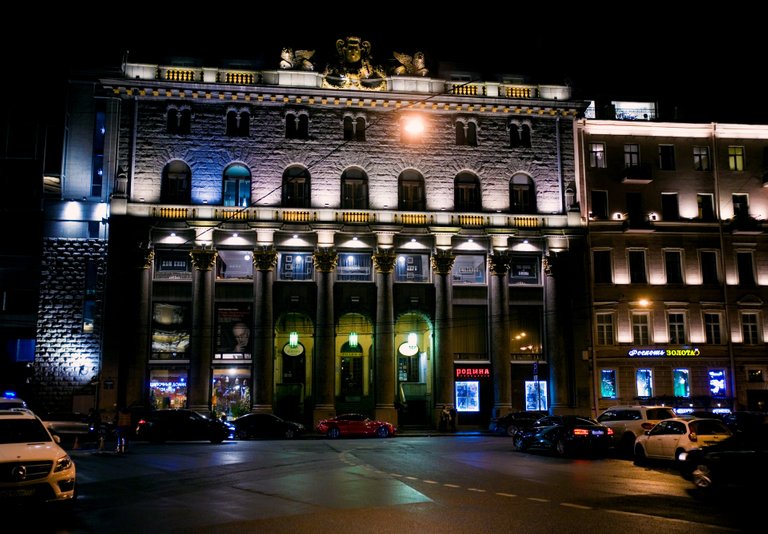 The building of the 'Rodina' cinema theatre.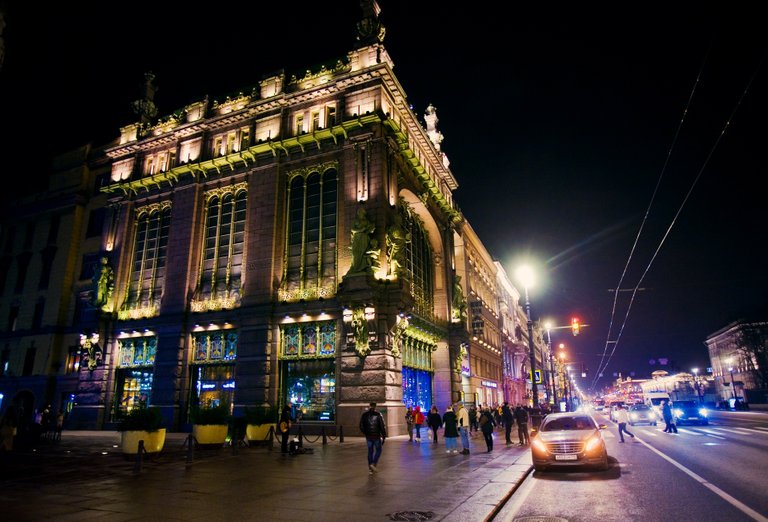 The theatre building; old stylish lady is examining the affiche.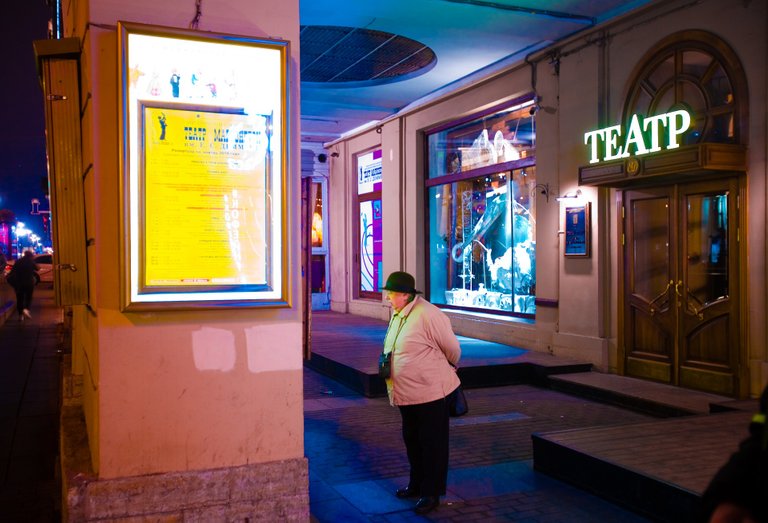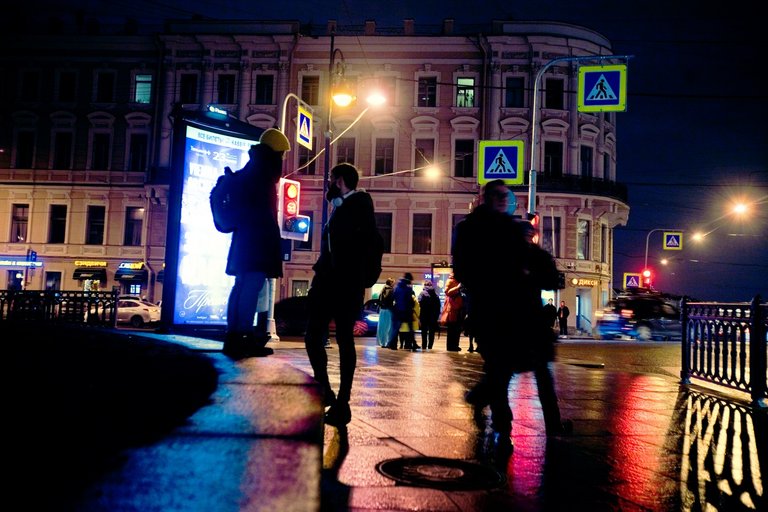 A couple of strangers.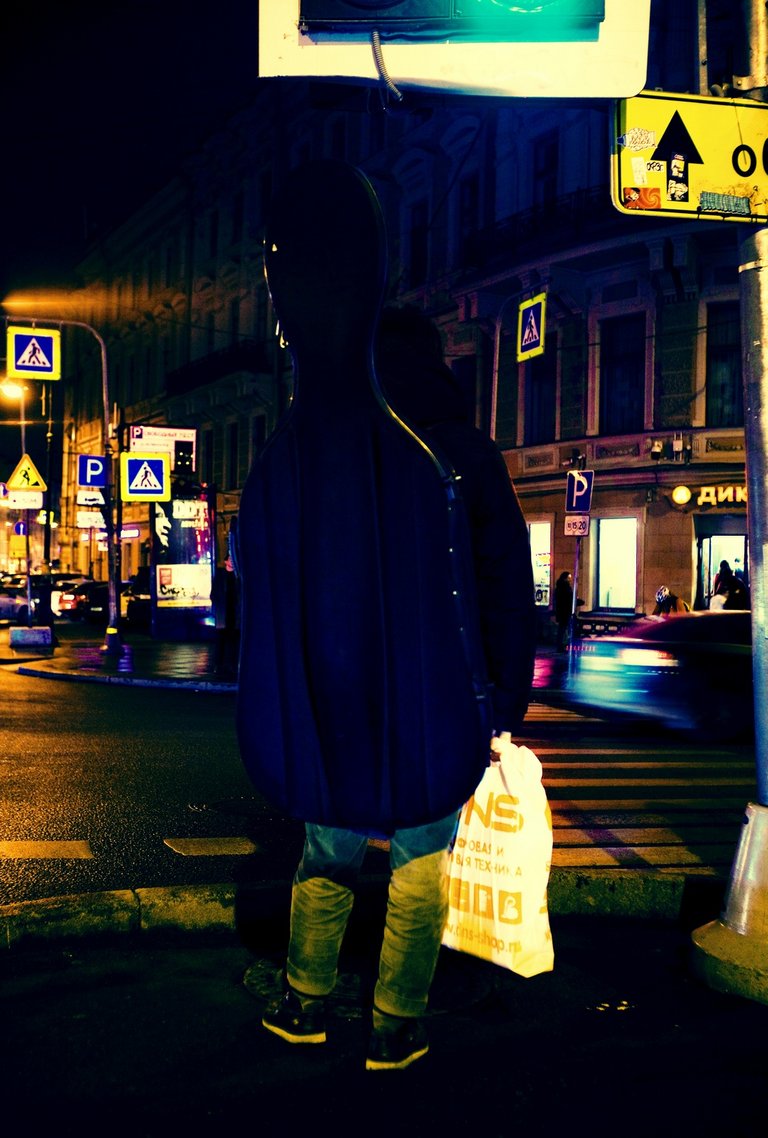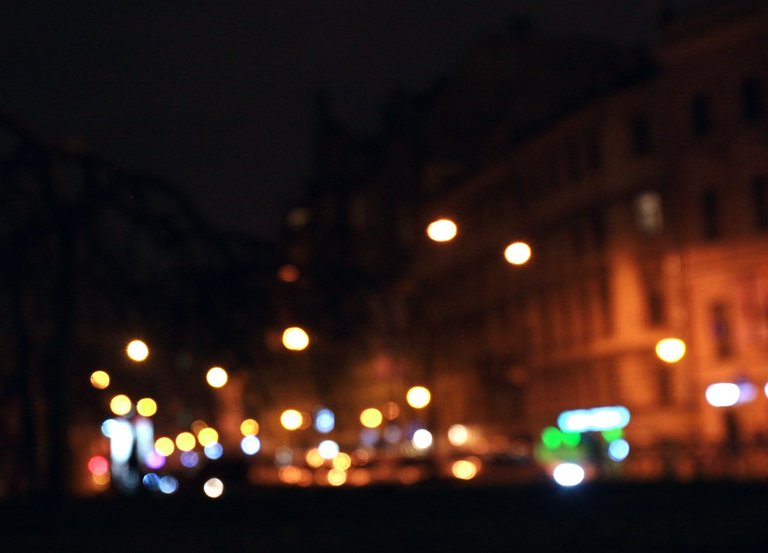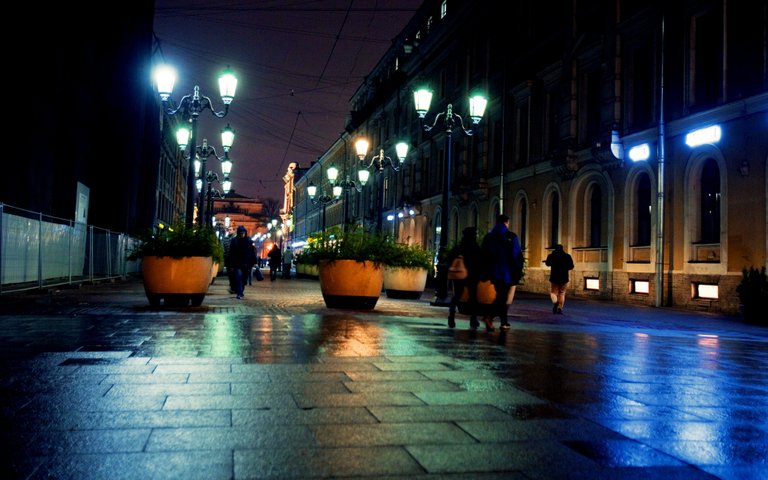 A very cool monument to Karl Bulla -- famouse reportage photographer of the beginning of XX century. (We do oblige to him for a lot of the images of the tzar epoch Russia, that he have captured).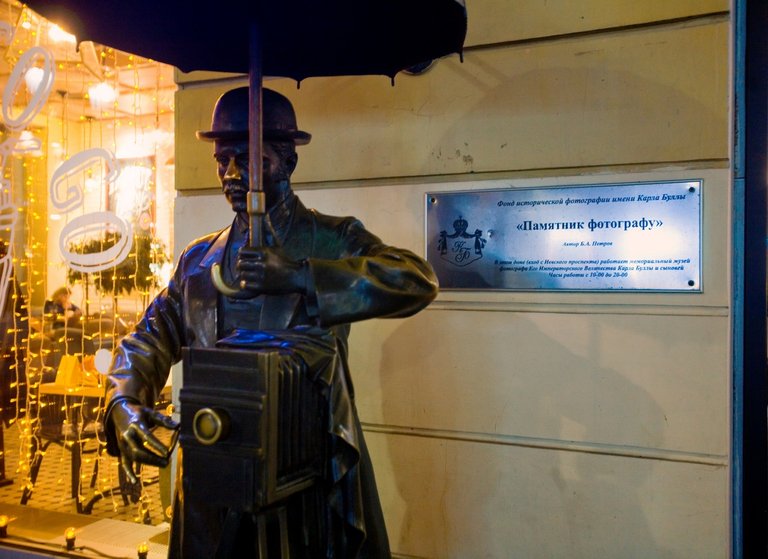 And the souvenirs. Loads of souvenir stores.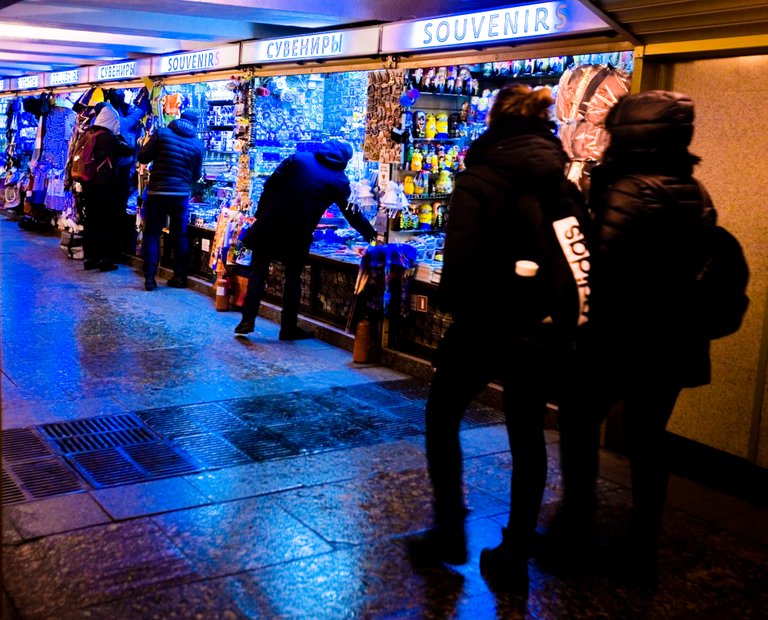 They sell T-shirts, clocks, watches, Russian Dolls (classic-style, and also designed as known Russian politics, fashion idols, etc) ...and lots of other thrash.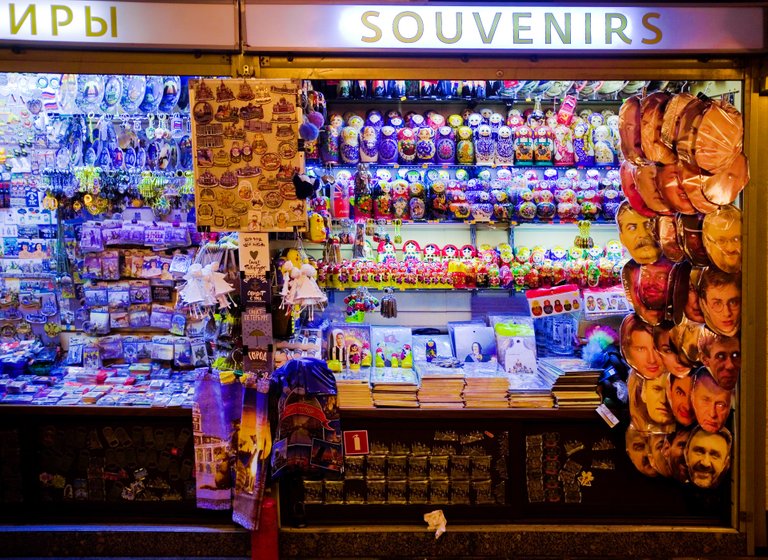 Some Chinese tourists - look very interested in these souvenirs. The choice is indeed unusually wide ... seductive ... difficult ...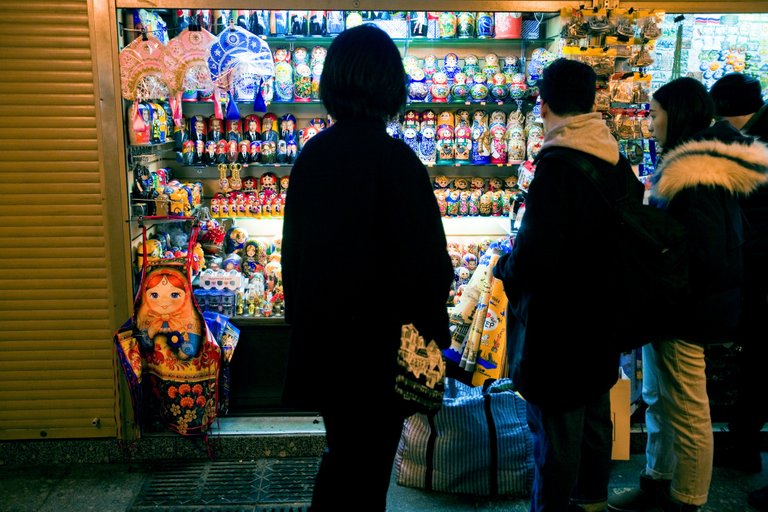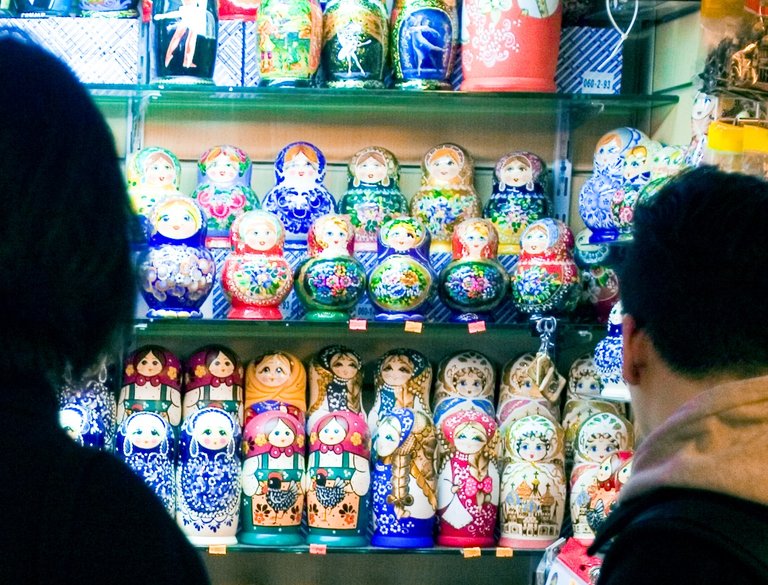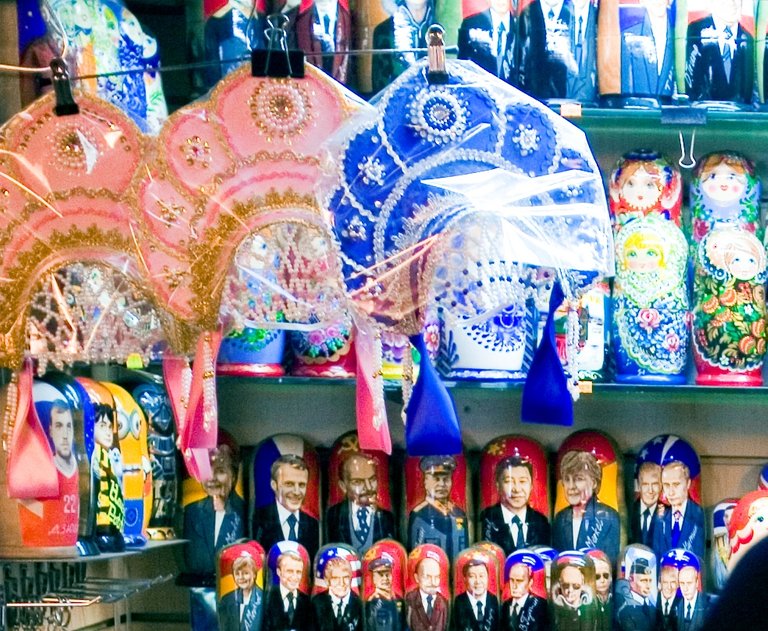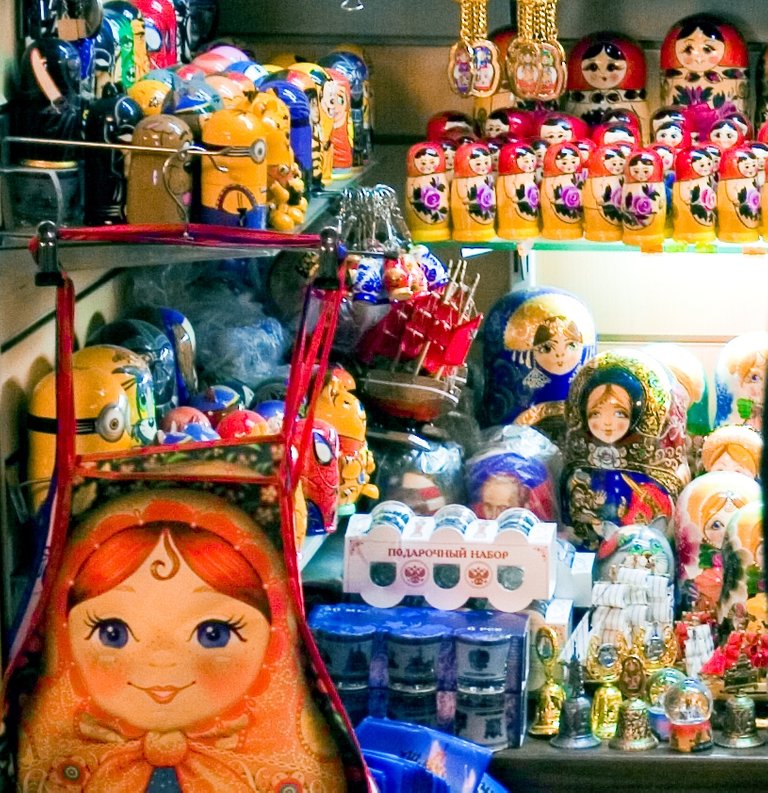 ---
At the same location, I remembered I am a happy Shadow Hunter community member, and spent 15 minutes camping and shooting the folks passing by....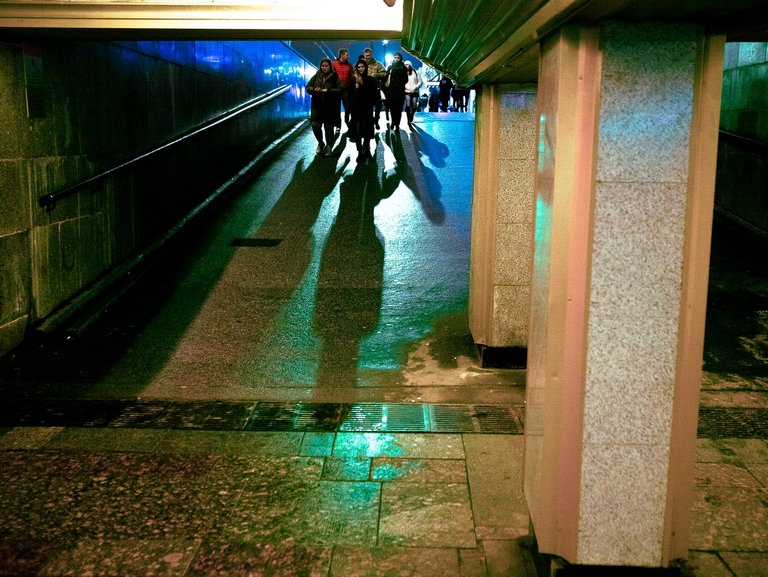 ...and each one gave me his shadow :)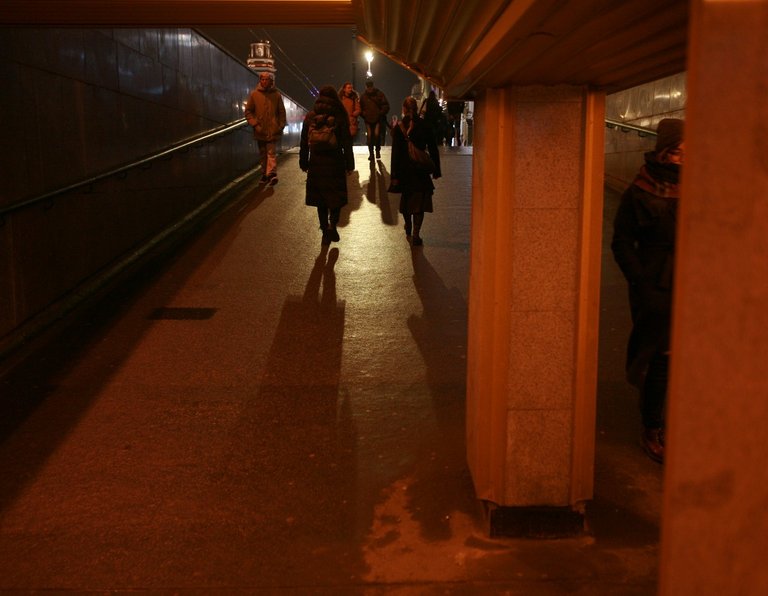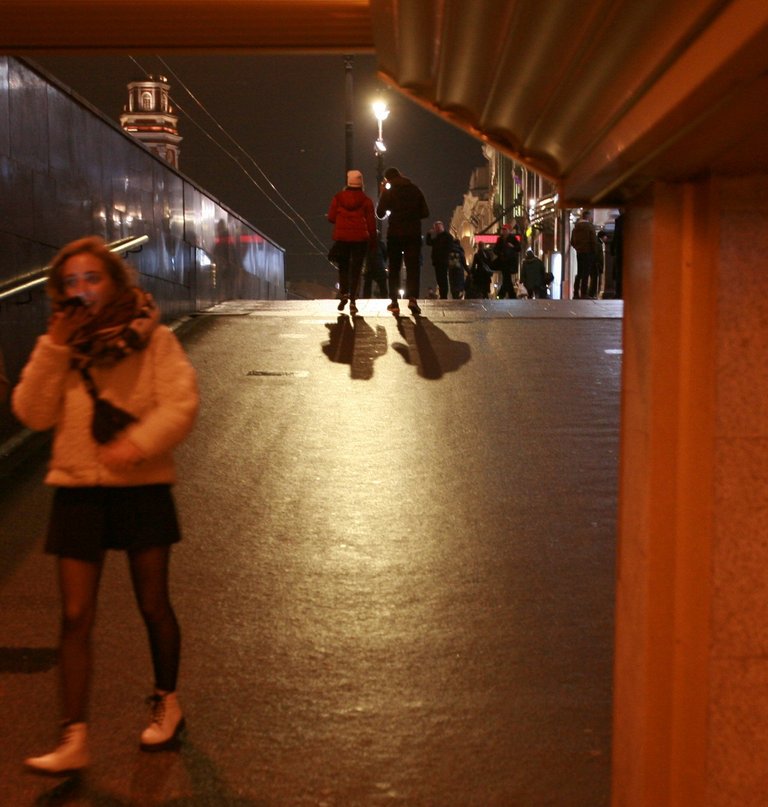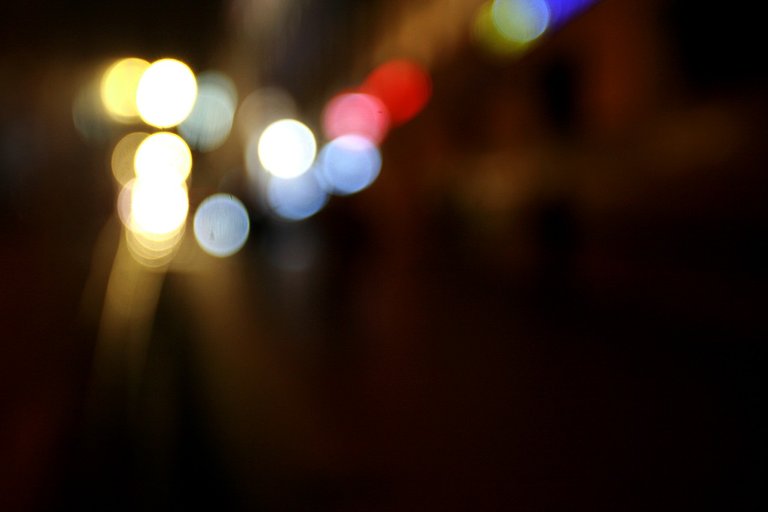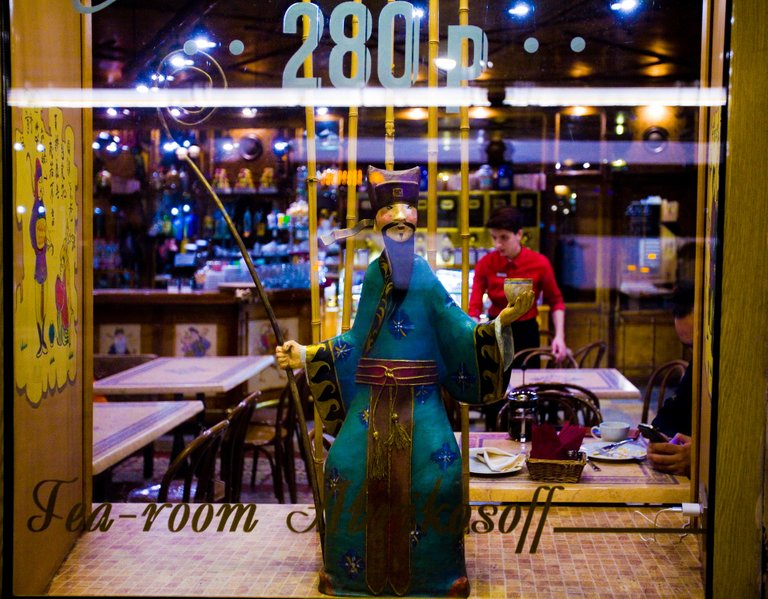 The display of a Chinese cafe -- an amazing eye catcher, one just cannot simply pass by!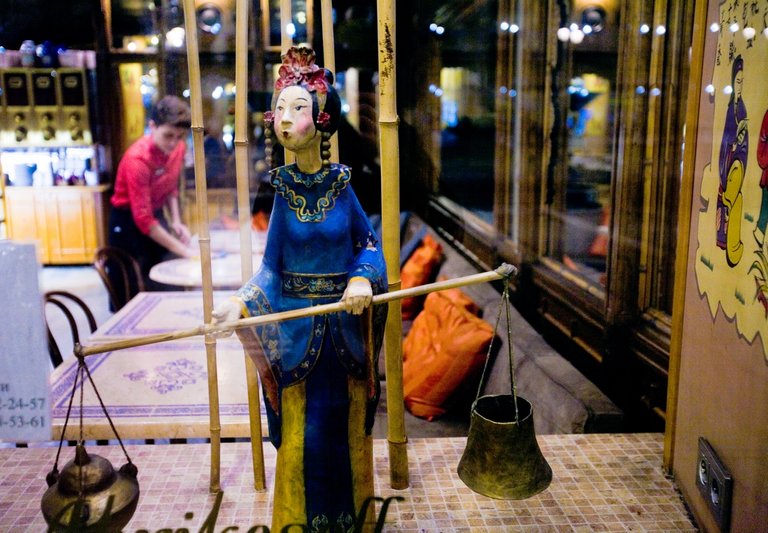 One more time I am stumbling upon some celebritiees at the streets. Last time it was the british queen Elisabeth II, now it is Freddie M... doesnt matter he's already long dead. Freddy is alive -- I have a proofpic!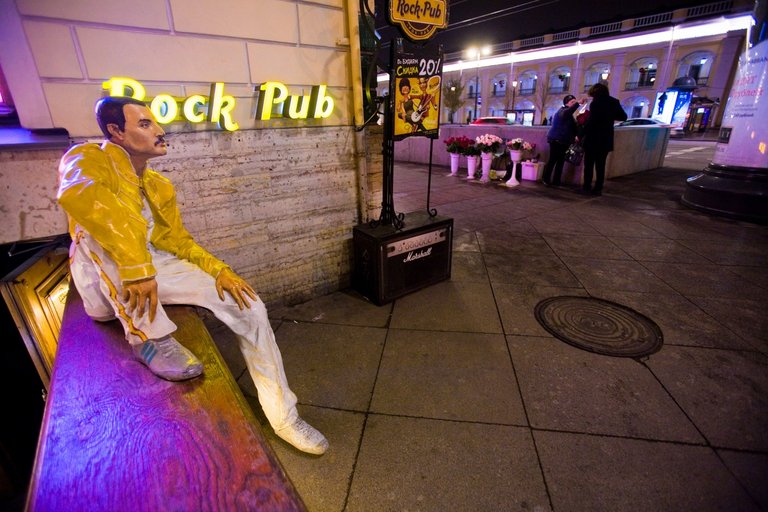 My walk probably came to its finish, next stop was Tube station. See you next Wednesday, my friends!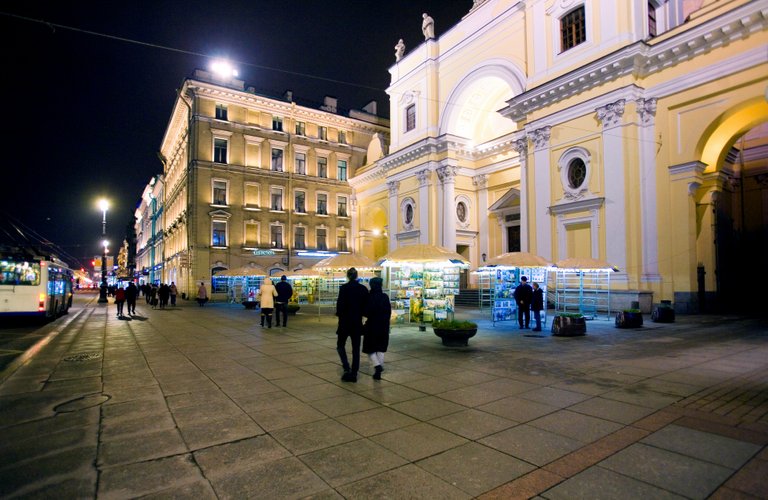 ---
all photos are mine.
location: St.Petersburg, Russia
steemitworldmap: 59.938537 lat 30.341453 long