Hey Everyone!!
I'm here with my new comic strip of #Pinkyandspiky.
Its a weekly contest by @organduo and @laputis, in which you get a new theme every week for #Pinkyandspiky comic strip.
This week theme is-
Pinky- Nightingale🐦
So firstly let's see👀 my drawing 😅👇🖤....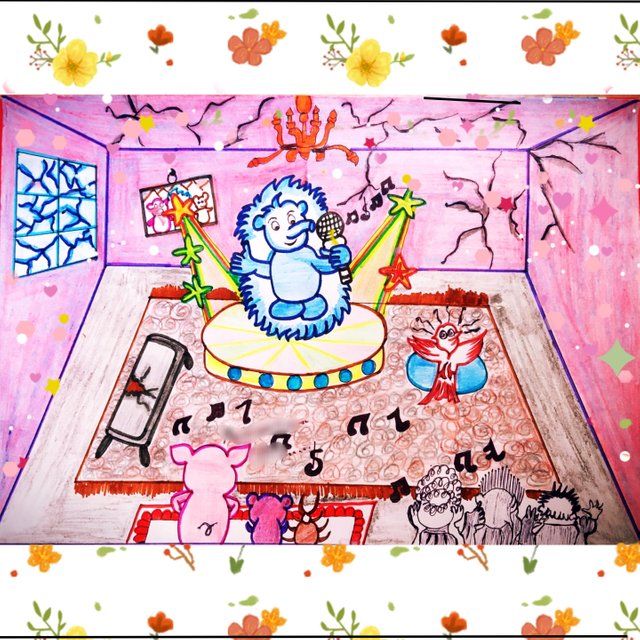 Steps Of Drawing 👇...
1.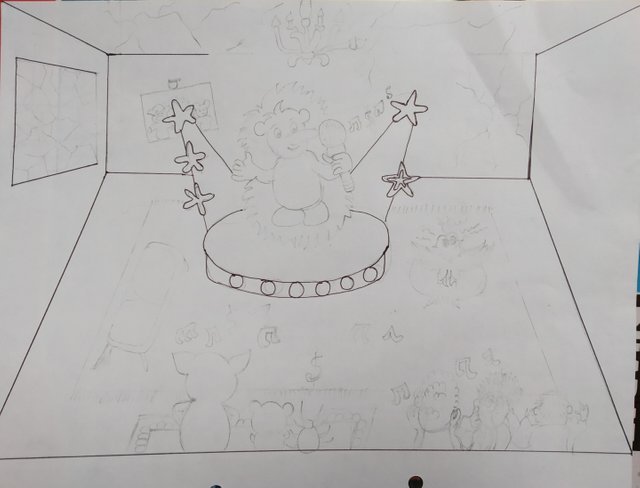 2.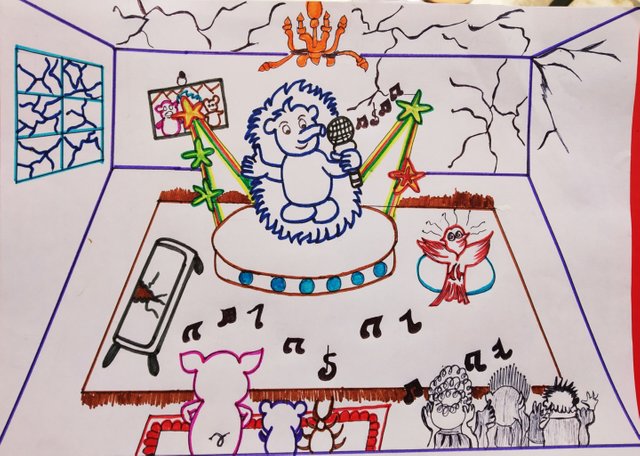 3.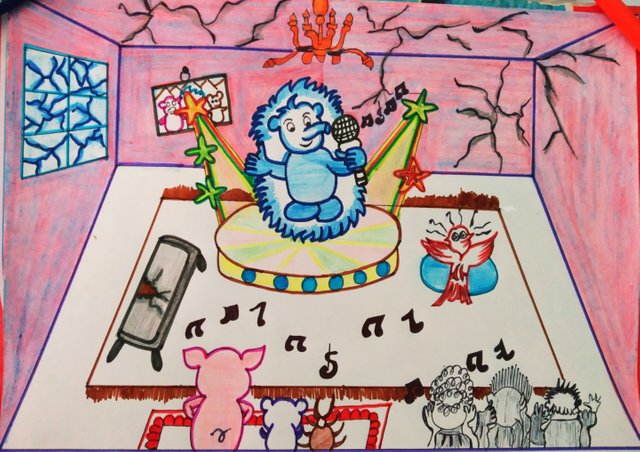 Now, let's go to my comic strip. This week i made more than one dialogue..
So let's see each one with some explanation....
So this👇 is my comic strip...
Page No.1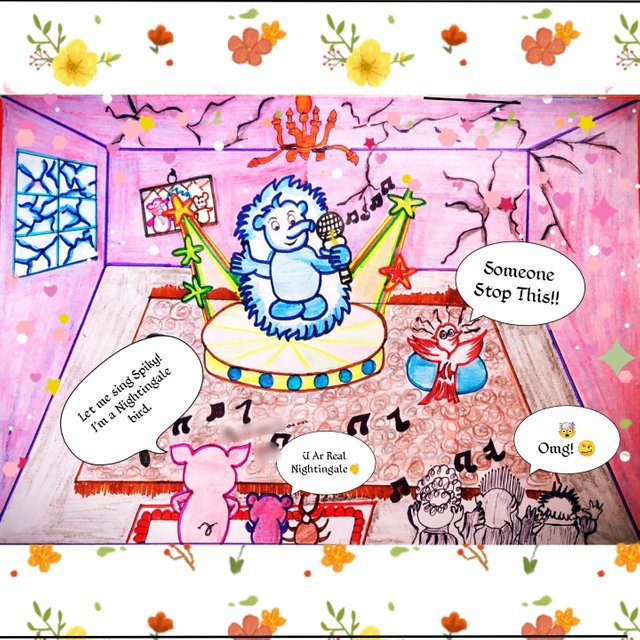 So, the theme of this week is Pinky Nightingale but here Spiky is standing on the stage, holding the mic🎤😅.
Maybe he is also trying some music. But Pinky looking so eager to listen everyone her Nightingale voice. That's why she is trying to tell Spiky that she can sing like a Nightingale.
But the Spiky is just focusing on his song, that's why he is not seeing the expression of other ones.
Here the poor Cardinal, is unable to bear the Spiky tuneless voice so he is calling to stop the song.
Page No.2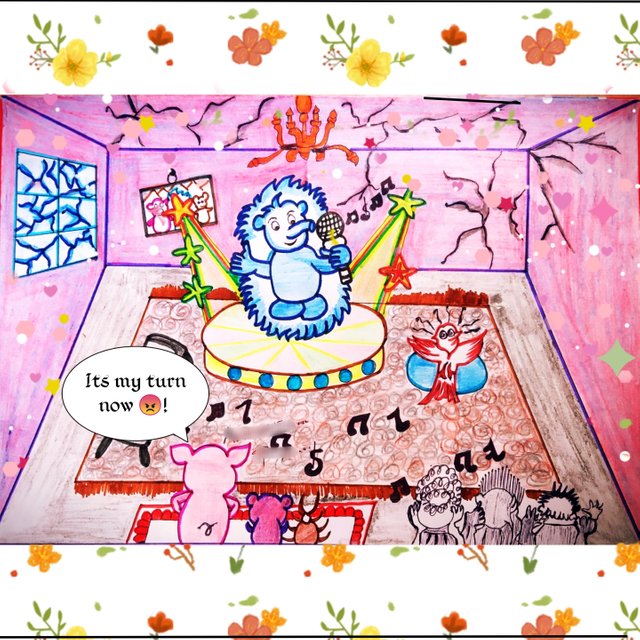 Oops🤦‍♀️! Pinky patience is breaking Spiky. Give her mic and let her sing😅.
Page No.3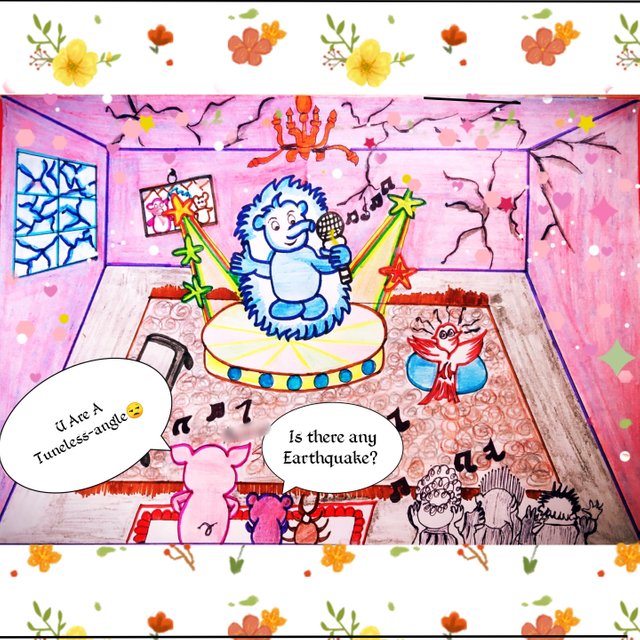 Pinky is now just irritated of Spiky 😆.
Page No.4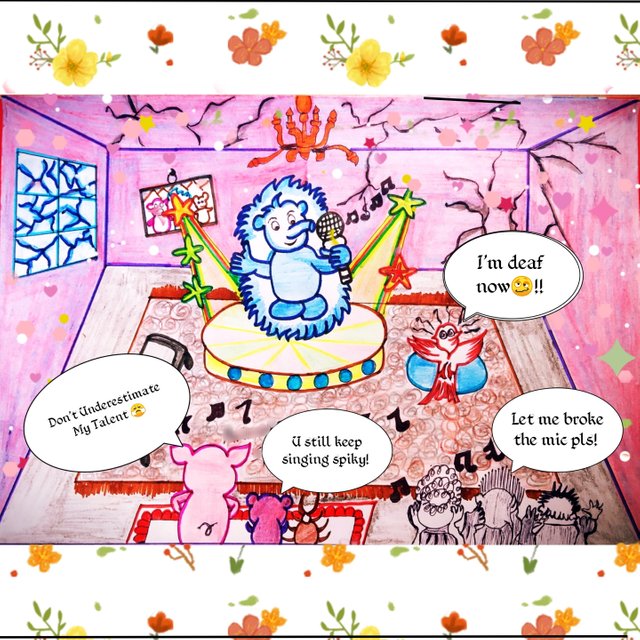 Everyone and everything is just over now but you still keep singing Spiky😆😅.
That's all from me.
Hope you like it😇.
For giving your precious time to my blogs...
Thankyou🤗
If you enjoyed it, then go for....
Thumb's Up👍
Just go & write your views in....
Comments✍
For upcoming posts, hit the option...
Follow 👉