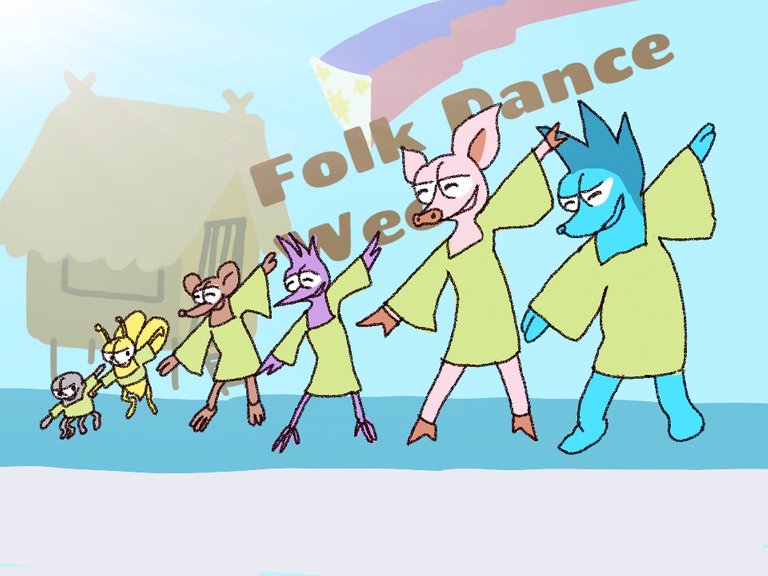 Itik itik a Philippine folk dance
Hello Pinky and Spiky fans,
This is my participation in the Pinky and Spiky Drawing Contest by @organduo and @laputis. This week the theme is about dancing. I chose to depict a folk dance from the Philippines which we call itik itik. This dance is inspired by the movements ducks make hence the name. Itik is a local term for ducks. The dance movements are simple and cute I thought that the gang would look fun and cute dancing itik itik.
Thank you for stopping by hope you learn a bit about my culture.
Kia