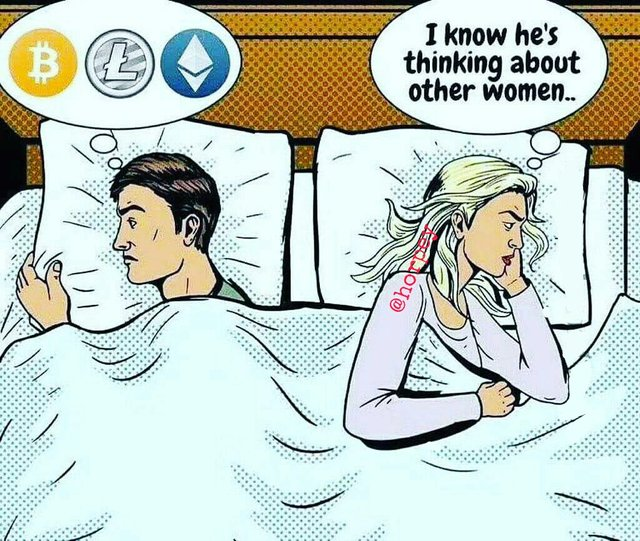 Source
This funny cartoon I found inspired me to write a funny poem for those who may be hooked on Steemit. His wife thinks he is think about another woman, when his mind is on cryptos. This one is for you buddy. Get some sleep!
CONFESSIONS OF A STEEMIT ADDICT
Here I sit in the dead of night
Blogging on steemit is my delight.
If only I had the brains to sleep,
But I'm hooked on feeds and way in deep.
I sit and write and think and post.
Tomorrow morning my ass is toast.
So I shall force myself to bed,
and dream of posting in my head.

Thanks for reading. Feel free to comment, upvote or resteem