My Update About Translation Ecency Application from English into Indonesian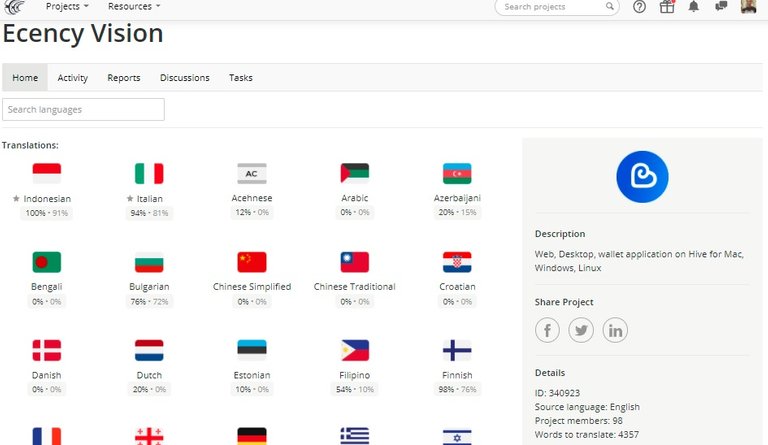 ---
Update Translation Ecency Application from English into Indonesian
by Bahagia Arbi
---
Hello Ecency Lovers,
This is an update post of my translation of Ecency Application from English into Indonesian. There had been 100% English words from Ecency Vission in Crowdin I translated into Indonesian language. And there were 91% of them had been approved by @good-karma.
Being a contributor of Ecency Application in translating the English language into Indonesian language made me very happy because I can help my friends from Indonesian Hive Community to use this cool application in creating their contents on the social media blogging of Hive Blockchain.
I don't want to lost my chance to translate new words from @good-karma and that's why I always check my email to get the notification from Crowdin that there will be some new strings I must translate into Indonesia language. You can look at the picture below how many words I have translated during March to April 2021.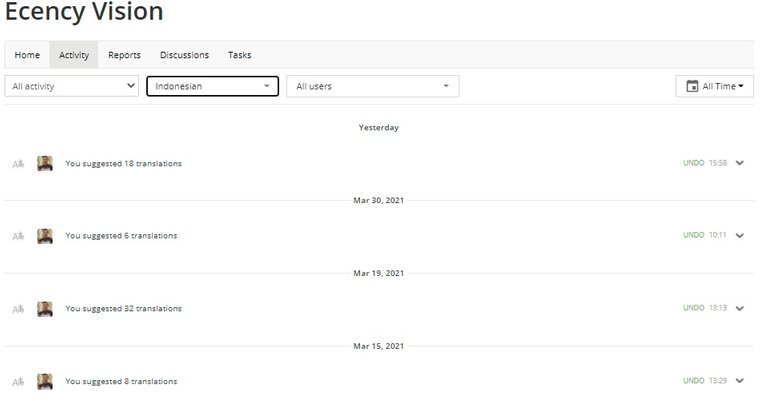 Translation is a happy work and I will keep translating Ecency Application into our language, Indonesia. My friends can use the application to earn rewards in $LEO, $SPORTS, $FOODIE, $ARCHON, $NEOXIAN, $CINE, $HIVELIST, etc by creating contents depend on the topic they love to rewarded in the tokens I mentioned above then they can convert them to $HIVE on Hive Engine DEX.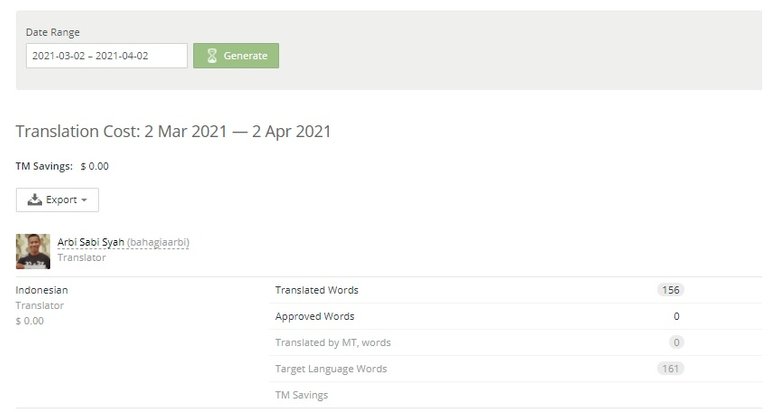 Ecency Application is a friendly application to use by content creators on Hive Blockchain. It is easy to use too. I am sure there are more and more users will use Ecency when they create their content.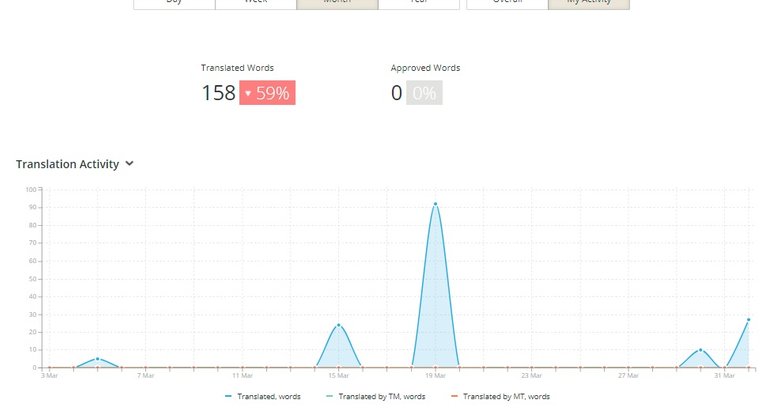 Thank you very much for reading my updating translation of Ecency from English into Indonesian. Be happy and let's create contents every day on Hive Blockchain using Ecency Application.
Warmest regards from Indonesia.
---
---