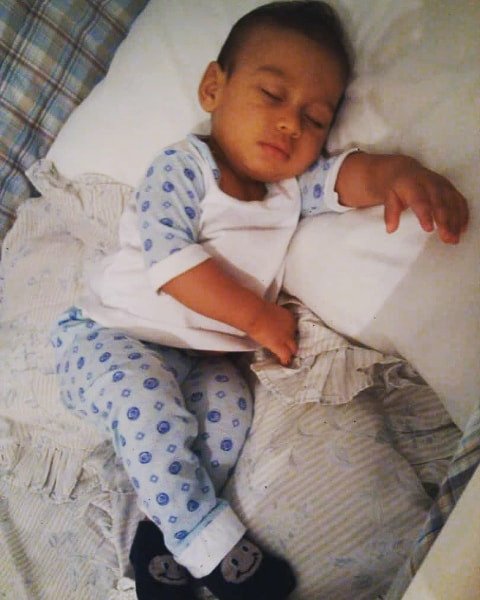 I should be sleeping, but there are some things that keep spinning in my head and in my heart. We use social networks to talk about good things and share beautiful moments. But to ask for a little help we are sorry, besides that it is a bit difficult ... But a few days ago I received disinterested and heartfelt help and that is why today I am here again.
This beautiful little angel is my cousin's baby. And from the beginning he had several problems, my cousin had a difficult pregnancy, then when he was born he lost too much weight. But today it is healthy and growing very well ... And I thank God so much.
Very well now I will tell you why I am doing this post, my cousin must move from where she is living and this will imply a great change in her life and in Alejandro's life and that is why I make this post. With the idea of finding a little help as they vote and share this post and go to my cousin's account And vote their posts. So we can collect money and buy diapers, and food for Alejandro and this move does not affect him. Maybe my cousin does not like this post. But I think I can help her like this.
I think that just as they helped me we can help the little one. That you only need love in your life. Help me help Alejandro.