Q- If anyone making money on Steem crypto social platform?
---
Yes, I have been consistently making money from Steem. You can check my account, whatever SP is showing, that is all earned from Steem platform and also let me tell you that, I have not invested a single penny. More than what my SP is showing, I have earned and withdrawn from Steem. You can check my Steem wallet too.


If you really want to make money in Steem, you have to be consistent with your regular blogging, so that over a span of time you will develop a consistent social engagement with the community. You can also engage with like-minded people, curate, and comment in their blogs & in return, you will also start getting attention from the community members if your blogging content pans out well and bode well in the community. Writing good content and writing popular content both are essential to get a good number of audiences to your blog.
Over the last couple of months a plethora of positive improvement I have witnessed in Steem. There were certain issues with the trending page, poor content, bid bot use. But the ecosystem has greatly improved after the implementation of economic improvement protocol which has felicitously addressed the issues and the trending page is now trending with quality posts and the engagement has greatly improved with high curation rewards, free downvotes to tackle spam, convergent linear reward to curate popular posts, etc. The users are experiencing more freedom with #newsteem, there is a positive atmosphere of curation right now. I am sure anyone who joins now and starts inscribing good content in this ecosystem and engages, can earn more.
I basically pay attention to various contests as I love writing about dapps review and in the past I have participated and won the contests organized by @dapplovers, @cateredcontent, etc. Both of them basically organize blockchain-related content. But you can also partake in other types of contests like photography, art, promotions, food, vlogging, and many more and earn a good amount of STEEM. Even if you don't participate and keep on doing general blogging with various dapps available in this ecosystem you can still earn a decent amount of money.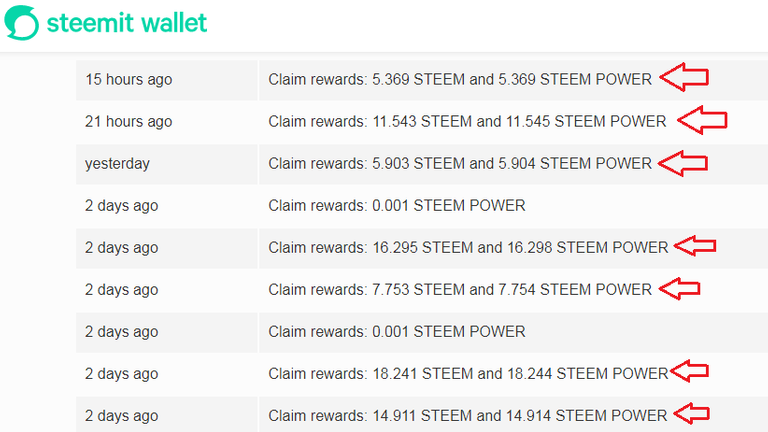 Some of the tips I would like to give you from my experience:
Pay attention to some of the popular tags to earn more, as the audiences and the curators are more in this category of tags- #oc, #posh, #photography, #blockchain, #newsteem, #neoxian, #sportstalk, #stem, etc. But you must know the relevant use of the tag. For example, #neoxian is a general category tag and can be used for any blog, #photography must be used if it is related to photography, #posh is used for proof of share when you publish a piece of content and publish in other social media like twitter or facebook, you can use that. You should engage more in this community in order to know more detailed use of various tags and you can channel your blog properly to target your audiences.

There are monthly, weekly contests happening in Steem regularly. You need not have to be a highly professional writer. Even the average users earn some decent amount. But the best part is that you can evolve better if you keep on participating in such events. You can also polish your writing skills.

There are whales like @ocdb @theycallmedan @oracle-d @upmewhale who organize contests, promotion initiatives, and events, you can pay attention to their blogs and can really engage in a better way in the community and earn STEEM.

Most of the large size accounts(whales) have started curation projects. You keep on visiting their blogs and read what is the requirement and accordingly publish your article and can earn decent upvote.
You must also note that Steem blockchain has as many as 92 different categories of dapps. If you check the social and media category then it has over 50 dapps. These dapps further give an opportunity for users to engage in a specialized category of social blogging. For example, if you are a sports lover you can engage in Sportstalkssocial and earn SPORTS tokens along with STEEM. If you love hunting innovative products, you can engage with Steemhunt and earn HUNT tokens along with STEEM. If you love vlogging there is threespeak, dtube etc. You can publish your vlogs and earn STEEM. If you write about investing related topic then you can engage in Steemleo. And this list is really huge.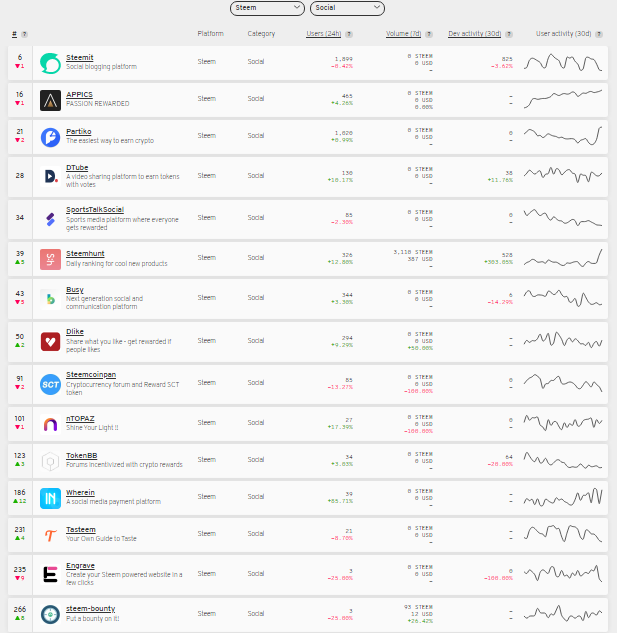 The Steem ecosystem not only gives you an opportunity to earn STEEM token but additionally you can also earn the second layer tribe tokens by engaging with different tribes & the related dapps.

I have tried many other platforms. But I have not earned consistent income like Steem. Every platform has its pros and cons, but the way the Steem ecosystem has evolved and developed over the last one year is phenomenal, considering the fact that we are still in a downtrend of the altcoin market. The Steem blockchain has really stood the test of time. The upcoming SMTs will further make this evolution of Steem stronger than ever.
---
Shared in other Social media