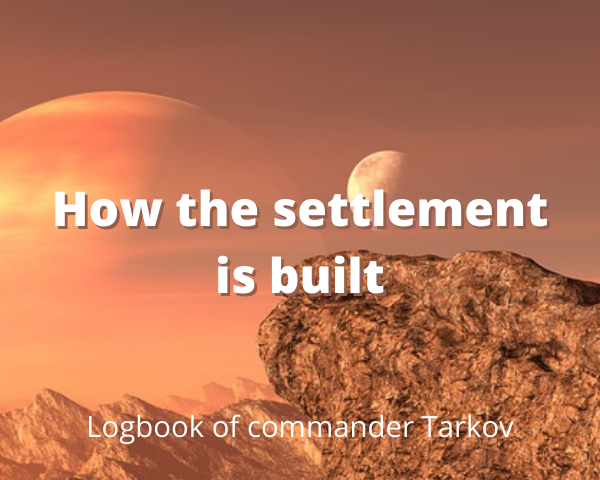 About a month ago we got the latest message from the Ark 62. We are pleased to present the newest logbook transcript of Commander Tarkov:
This is Mikail Tarkov on bord of the Ark 62. I'm the mission commander for Liotes. Our vessel is in orbit of the planet Liotes. We are coordinating the work in progress at the surface of the planet.
First of all, I just learned that my name was given to the material that we are generating. I am proud and grateful for this honor!
Let me explain how we create Tarkovium
We have developed a process that takes the sand on the surface of the planet, filters it to eliminate big stones and then crushes the sand to make it even in size. This sand is fine in texture and rich in quartz. We add to this sand some chemicals that we can actually extract on the planet. The mix is then heated up in an oven at around 1100 °C. The energy to power this oven comes from the Liotes Energy Mills. The chemicals that we add help to lower the melting point of the mix. They also help to keep Tarkovium liquid at a lower temperature but only for a limited time. Tarkovium has to be used quite quickly before it solidifies into an opaque looking glass that is very solid and resistant.
The melted Tarkovium follows a high resistance tube until it reaches the 3-D printer. Once the material leaves the head of the printer, the ambient temperatures cool the liquid down in seconds to become solid.
How we are building the foundation
We have started to print a rather big foundation for the settlement. The 3-D printer is mobile and is able to cover a great surface. We have added some walls on the borders of the plane that we have created. This is a barrier to protect against the strong winds and also to avoid that the foundation becomes sand covered before we can erect the settlement.
The process is slow but steady. All the actions are done from the control center on the Ark 62. Everything is remotely powered and directed. We haven't sent any manned missions onto the surface yet.
The atmosphere on board of the Ark 62 is good and we are looking forward to continue our mission!
Mikail Tarkov
This report reached us June 9th 2021

Liotes
A project run by @ph1102 and @achim03
Resources