Yay, it's now two month I support Rising Star...
I support it by :
Playing it
Buying packs
Buying items in market
But also by trying to help the community in the discord
I still like the game A LOT and will continue supporting it for a long while I hope.
I try to spend some of my earning in pack to continue growing, like this one :



But I see some of you guys do a lot better than me, just amazes me... I am still not able to join the last part of map, while some of you are sitting there since long now, GG to you all as it is not at all an easy goal to achieve.
On my side I sit on third map, and beeing a millionaire helps me too.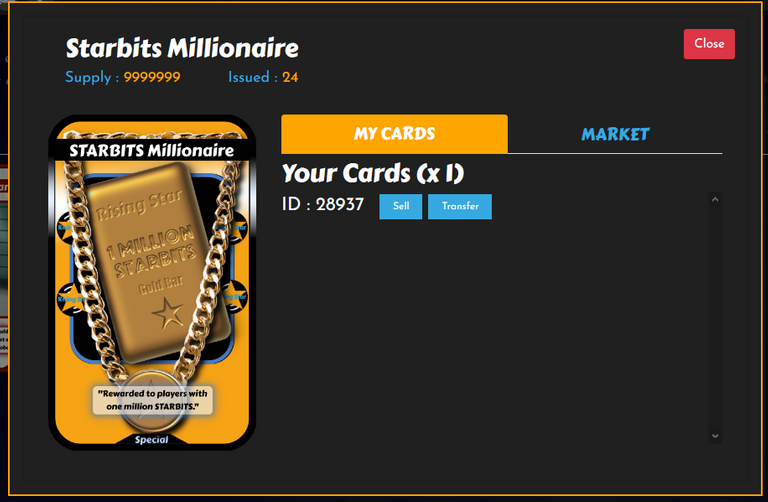 Now Singing : Did I tell you lately .... how to join the game ?
Just click this Magical Link, and I will recruit you and help you entering this music world ;)
My stats ? Sure, here they go: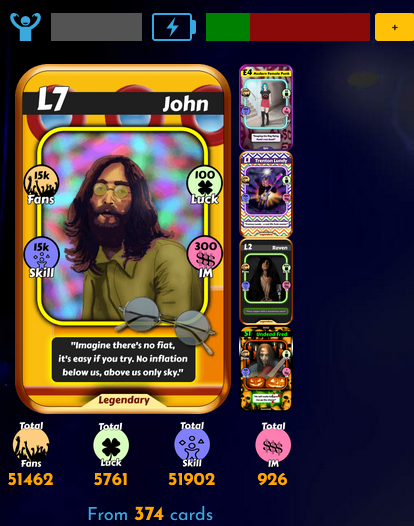 ---
A bientôt,
≋𝕴𝖙𝖍𝖆𝖗𝖆 𝕲𝖆ï𝖆𝖓≋
@itharagaian
≋≋≋≋≋≋≋≋≋≋≋≋≋≋≋≋≋≋≋≋≋≋≋≋≋≋≋≋≋≋≋≋≋≋≋≋≋≋≋≋
Helping my projects / Tipping :-) ???
Helping the author : https://www.paypal.me/Lordolivier
We of course accept cryptos:
All the ones on Steem-engine & Hive-engine
Steem / SBD /Hive / HBD
LTC : LdiCR25BQSQYSzTUcpD3sJQayscvjXvDyy
BTC : 37fJek6HN9zeJQTvhfZmpEcmsTM8Lx4spr
All donations are appreciated and welcomed,
thank you.
≋≋≋≋≋≋≋≋≋≋≋≋≋≋≋≋≋≋≋≋≋≋≋≋≋≋≋≋≋≋≋≋≋≋≋≋≋≋≋≋