Greetings, there are many news for Rising Star
First of all you've probably heard it aleady, the team announced the move to BETA for the 1st of november.
EGO modifications
EGO has been modified a lot to ensure the game's longevity.
Each missions has now its own ego malus that will trigger each time you launch on mission. The more you do the same mission on the same day, the more ego it will generate. That cumulative counter resets each day, for each individual mission. But th EGO collected will stay there.

We're talking about a way to remove that ego, but it's unofficial. For the moment to fight the ego you can buy cards with skills OR try the new music lessons missions
Lessons
Several new lessons were added, I think each and every instrument is now taken in account.
For example check that very new Composition Lessons.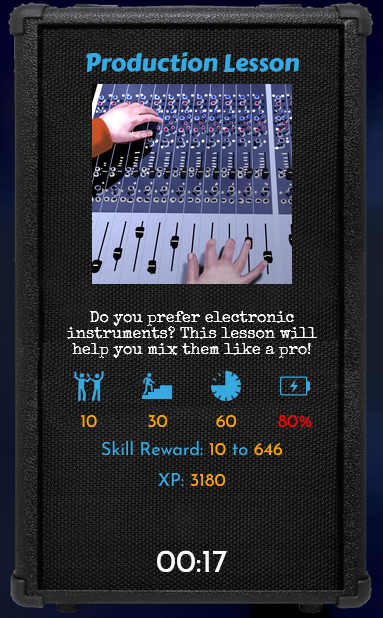 My stats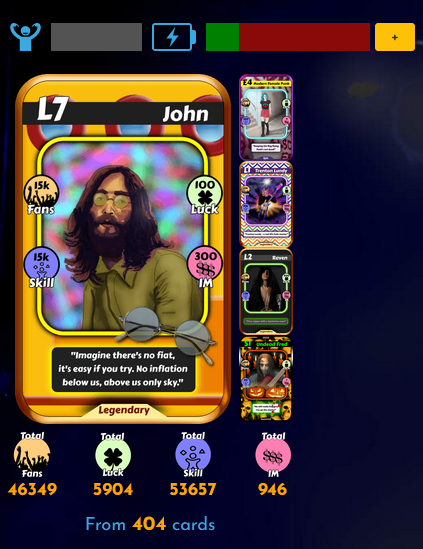 Charity news
Our program evolves, we could even claim our first account to help us in our onboarding process.
We gather delegations from helping hivers, you too can help with that by delegating to the community.
On my side, I put my Rising Star cards I wanna sell onto the market under the ECU token, to help our charity program also by giving a use case to our token but also to trigger some trades.
If you are interested in helping our charity, or participating in our shows please check @IGNET
You will find at bottom of any of their post a link to our twitch and also several links to allow you to delegate some of your hive power to the charity.
Also, be sure to visit us on Thurdays : our english sessions !!!
A bientôt,
≋𝕴𝖙𝖍𝖆𝖗𝖆 𝕲𝖆ï𝖆𝖓≋
@itharagaian
≋≋≋≋≋≋≋≋≋≋≋≋≋≋≋≋≋≋≋≋≋≋≋≋≋≋≋≋≋≋≋≋≋≋≋≋≋≋≋≋
Helping my projects / Tipping :-) ???
Helping the author : https://www.paypal.me/Lordolivier
We of course accept cryptos:
All the ones on Steem-engine & Hive-engine
Steem / SBD /Hive / HBD
LTC : LdiCR25BQSQYSzTUcpD3sJQayscvjXvDyy
BTC : 37fJek6HN9zeJQTvhfZmpEcmsTM8Lx4spr
All donations are appreciated and welcomed,
thank you.
≋≋≋≋≋≋≋≋≋≋≋≋≋≋≋≋≋≋≋≋≋≋≋≋≋≋≋≋≋≋≋≋≋≋≋≋≋≋≋≋