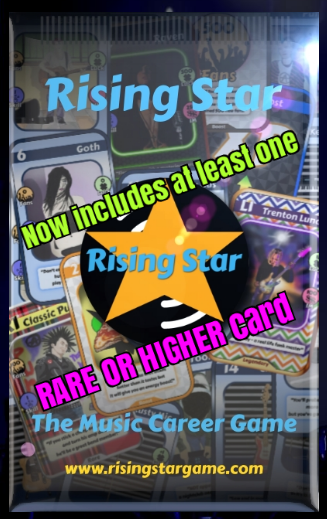 Greetings, everyone! When last we tracked my rise to mega stardom, I had just acquired a touring coach and was experiencing the ego mechanic for the first time. Every 8 hours when some of my drunk fans wake up, I lose the effects of ego because my fan count goes back down to around 900. This is only a short-term relief until more drunk fans accumulate and I get 55% ego again. So I perused the market for some character cards but ended up resorting to buying another booster pack with starbits. Guess what I got?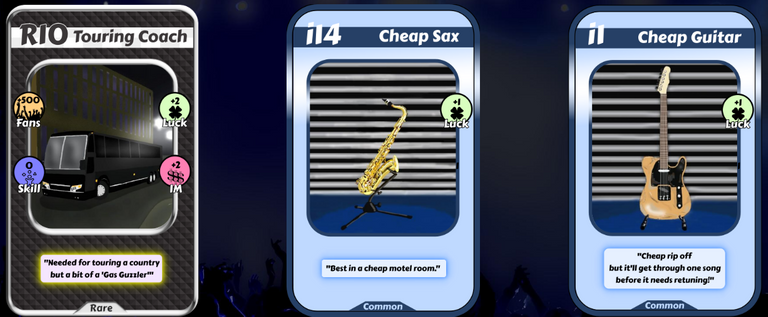 Another touring coach! Also another cheap guitar, but the saxophone is new. That bus adds another 500 fans though. Where's my ego at now?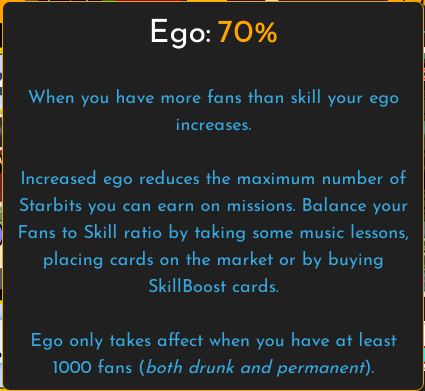 Wow! That coach bus has got to go. I'm going to offer it up to the market, not as a placeholder with an outrageous price, but as a valid offer.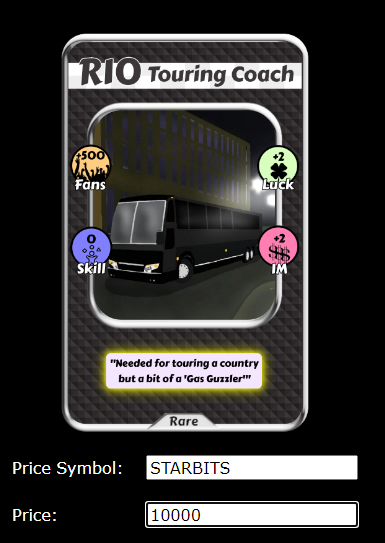 Now that's a deal. It's currently the cheapest touring coach on the market, even slightly cheaper than the 4.5 HIVE listings if you do the math. Buy it now! Somebody? Anybody!
I still had a few thousand starbits to spare so I decided to treat myself to an extra card.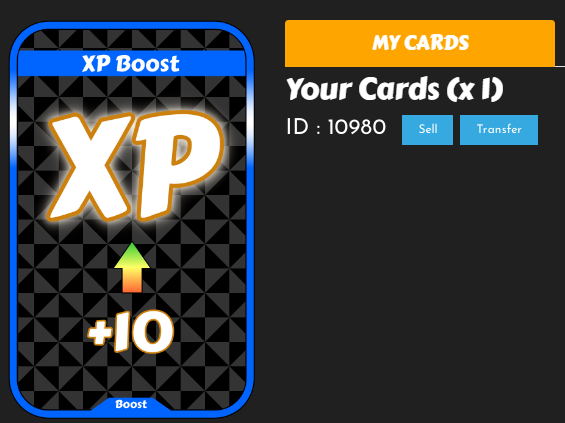 An Experience Boost! I don't know what the math is but just having this card nearly doubled the XP I would get from doing a Saturday Headline mission! Now I really feel like we made some progress today. I might invest in some more XP boosts once I gain some more starbits. If someone buys that coach, I'll use the profit to buy another pack. Buying skill boosts really isn't worth it; I would need a ton. I'm banking on just getting lucky and pulling a nice character card like John.
This concludes today's Rising Star update. See you next time I buy a booster pack! Bye!