School diaries: State of the art

Greek public schools have been equipped with basic technological stuff these recent yers. Computers and projectors are in almost every school and with a little luck in almost every classroom. Even in schools of the countryside you will find a computer whether it be a desktop or laptop with a projector mounted on the ceiling, something that gives the teacher great opportunities to use technology to their advantage.
Upon arriving at my new school, I went through all of the classrooms as I wanted to explore the new building that would house me for this school year. I was really satisfied with the fact that there wasn't a classroom without a computer and projector, so I was free to choose any classroom I wanted for my after school class.
I knew I wouldn't need to use a computer on a daily basis and I would merely show educational videos or project images for the students' homework, I even intended to watch some holiday movies with the kids around Christmas time and Easter or put some YouTube music on during the days that few students would be around. So much potential in a single piece of technological equipment.
Until I turned it on for the first time and saw this...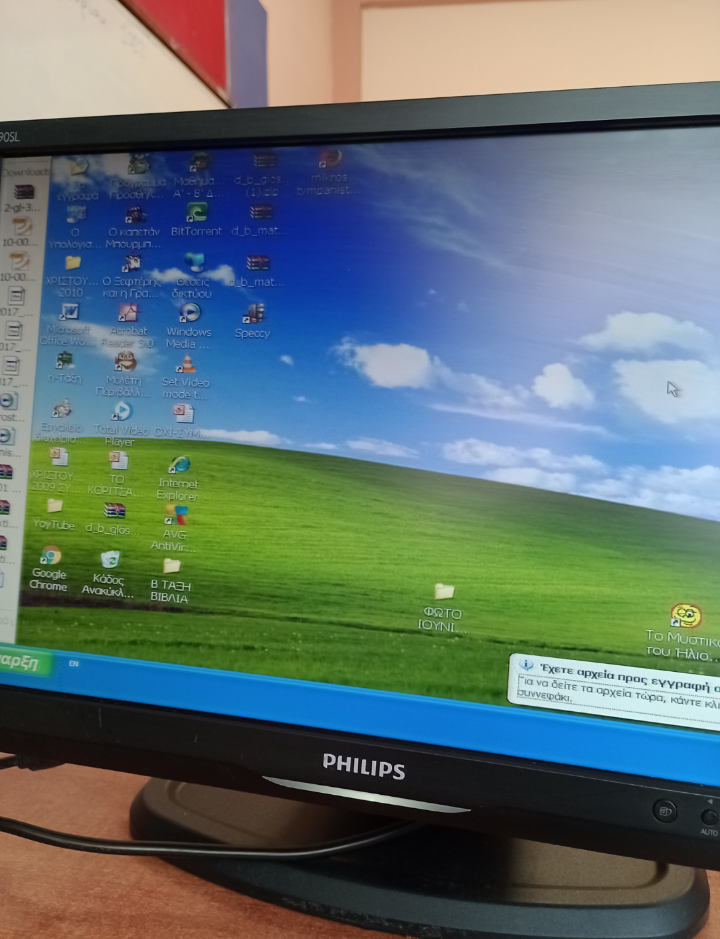 I simply could not stop myself from laughing!
I felt like I was back in highschool. Windows XP, yeap, state of the art software for this school. I bet no teacher that used this computer ever thought of asking the headteacher to have someone update it. I mean, the computer works fine, but the OS it's two decades old and discovering that Google Chrome does not take any more updates so I could not access sites I wanted to visit and having to use Mozilla Firefox instead made the whole experience feel a little cringy.
Cheers to the '00s!!
---
Original content by @ruth-girl - All rights reserved
---
---