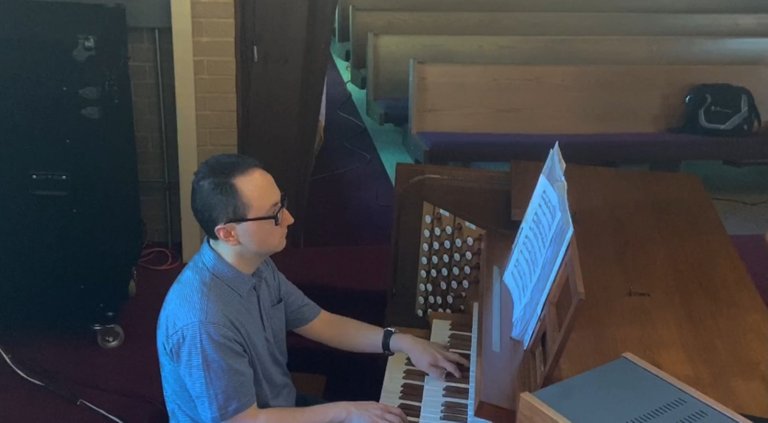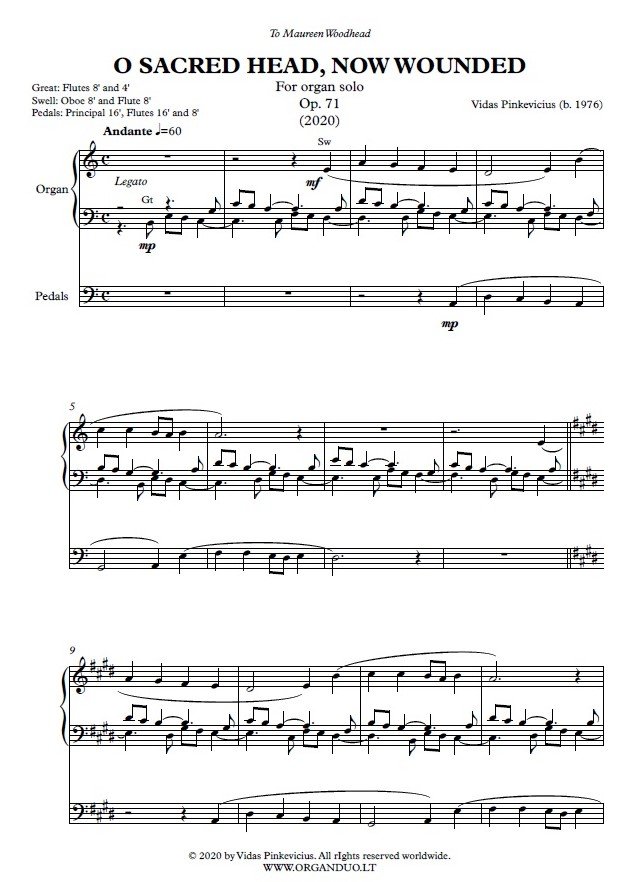 Of Vidas Pinkevičius's (@organduo) compositions, this prelude on the classic Protestant Good Friday hymn, "O Sacred Head, Now Wounded," is my favorite.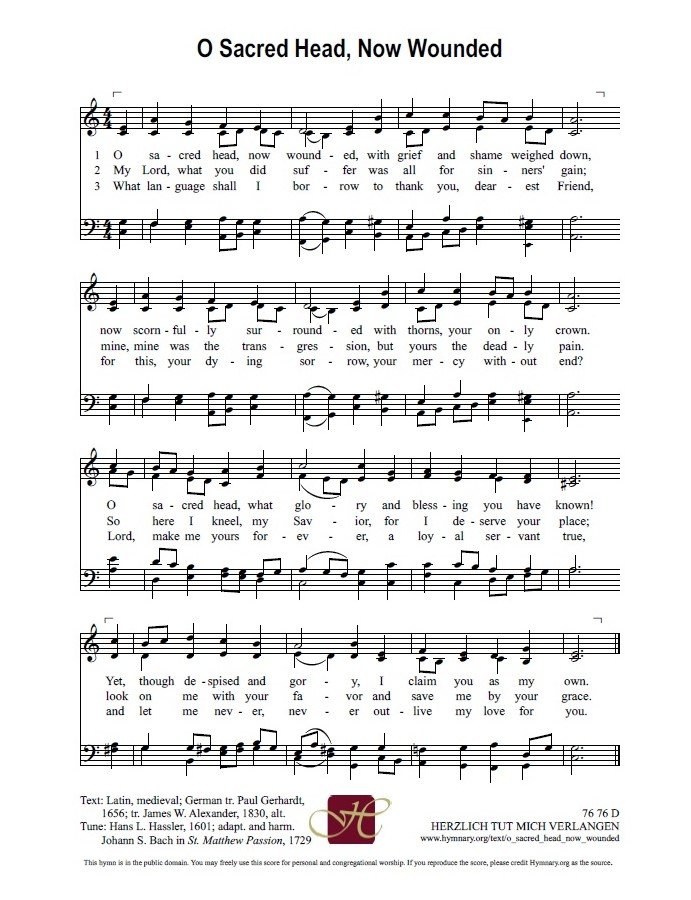 The piece is short, but beautifully crafted. While the right hand and pedal play the hymn-tune in a canon at the fourth (appropriately enough, given that the two opening pitches of the hymn are a fourth part), the left hand weaves a beautiful polyphonic tapestry; its melody/melodic contour drawn from the first four pitches (or their intervallic equivalents (i.e. P4-T-T-S)) of the hymn.
My recording by no means features a perfect performance, but it is a recording with which I am pleased. There were two measures in the score in particular where, for me, playing the accompaniment legato was anatomically impossible (the first beat of m.12, for instance, where I had to play the alto D# and C# with my thumb). This is not a fault of the composition - it was composed by someone with longer fingers!
My registration of this piece is a bit different than that for which the score calls.
The registration was:
Sw: Gedackt 8', Viola 8', Viola Celeste 8', Sw. to Gt. 8', Sw. to Ped. 8'
Gt: Vox Humana 8'
Ch: Flute Harmonique 8', Erzähler Céleste 8', Rohrschalmei 8'*, Ch. to Gt. 8', Ch. to Ped. 8',
Ped: Bourdon 16'
*The Rohrschalmei 8'is a MIDI addition to the Choir manual. That's why it's not heard in the Great or Pedal. I wanted the Choir stops to be coupled to the Great, creating a richer sound, etc., but also to have a nice sharp reed sound that would not couple with the Great and Pedal.