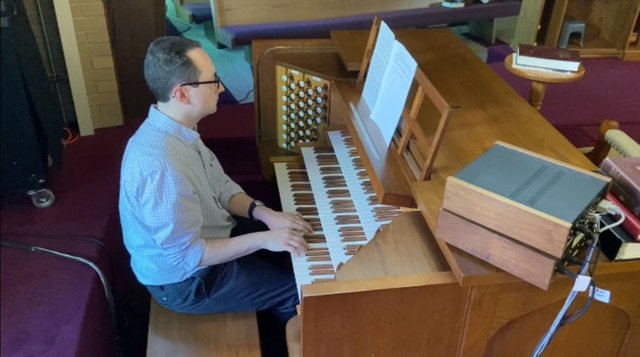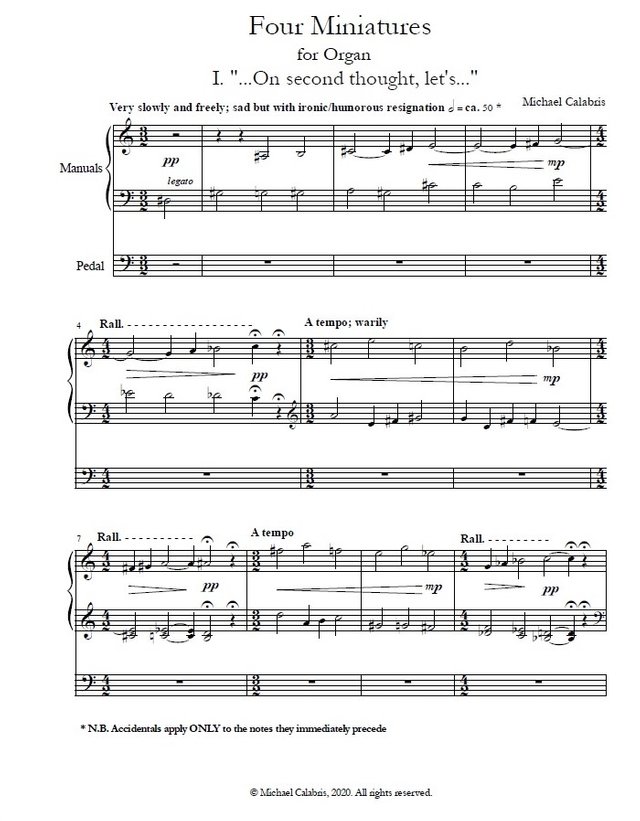 My entry for the Secrets of Organ Playing Contest this week is the first piece from a new composition entitled Four Miniatures (for Organ).
As the title suggests, this piece had its origins in the concept that a musical phrase can be likened to a spoken sentence. However, in this instance the sentences are being spoken by someone who can't seem to find the right words to convey his intended meaning. The speaker begins confidently, but each sentence ends quietly as the speaker stops to reconsider what he's about to say.
Additionally, the title refers to a change of musical idea or direction.