Well the good news is the deck project finally got completed.
I took this photo of shadows falling upon the lovely green grassy yard that grew once upon a time. Seems longer than only a week ago, right before the lawn got demolished by the next project we did: having a concrete pad poured underneath the deck where due to slope and drain issues, it always was muddy after it rained and we never could get thick grass to grow.
Fortunately the concrete pad turned out incredible and the space will serve for additional outdoor entertaining area. Bad news is now the yard has large bare areas seeded and covered with straw as we try to regrow grass in the heat. It never ends...
Here is a black & white version of the above image that does a decent job emphasizing the shadows.

And what fun is a post without including a trippy image?!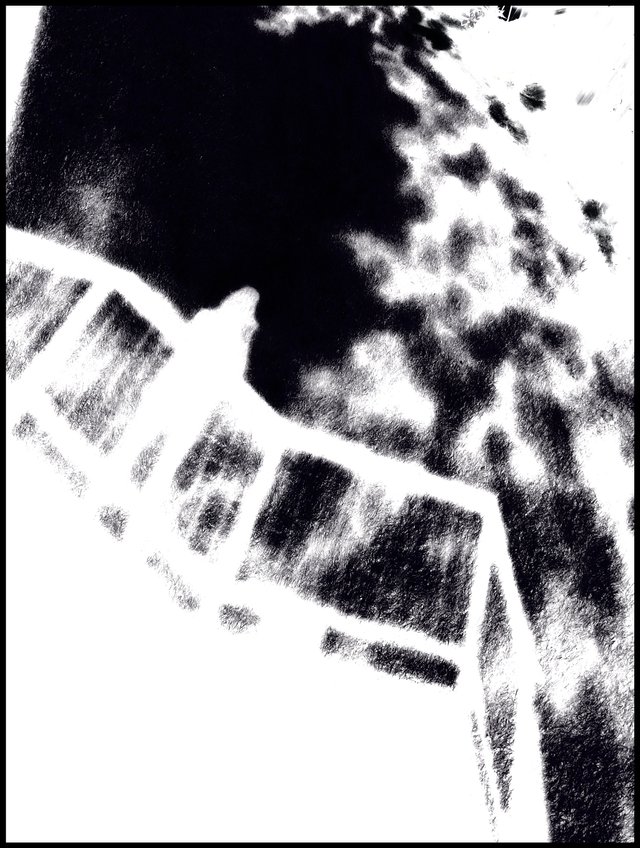 I still have not gotten around to filling the planters with flowers and getting the rest of the landscaping up to par, other than purchasing some large hanging ferns.
There are entirely too many big projects going on this Spring!

This is my entry to the Show Me A Shadow - Round 122 #ShadowHunters #ShadowContest created by the lovely @melinda010100 and hosted this week by the talented @annephilbrick. Learn more about how to join the fun and add the link to your entry by clicking here
Images taken with Samsung Galaxy Note8
© 2020 Nina Haskin. All rights reserved


Thank you for taking time to stop by and visit my blog. I truly appreciate everyone's continued support! Stay safe & keep healthy, friends!




---

Proud member of